Gearsofguns had the opportunity to review some bulk 30-06 Springfield ammo.
BULK AMMO sent us a box of Federal 180gr 30-06 Power shok.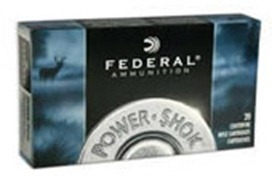 I took out my sportized US Rock island Arsenal Model 1903 . along with a friend shooting a SKS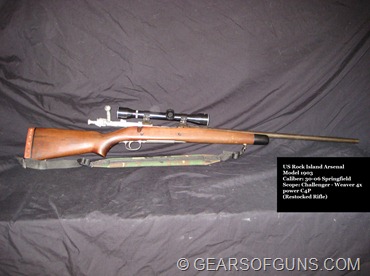 (Sportized means converting it from the basic military rifle configuration to a hunting rifle configuration. The military style stock that almost fully encloses the barrel is exchanged for one that leaves the entire top of the barrel exposed, and usually only covers about half the length of the bottom of the barrel)
We had set out 2 ranges to test out this round at 50m and at 100m against a 1/4" steel plate and a paper target to test groupings. (no pictures of this grouping)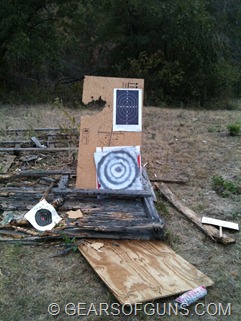 At 100m we had a clean 5 round group in a half dollar on the paper and and a 3 round stack on the steel.
When we moved the steel plate closer to 50m we saw a unexpected result. The 30-06 rounds were making almost a millimeter smaller holes than at 100m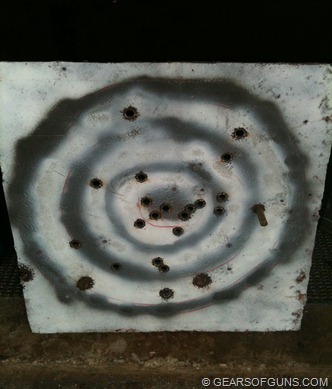 1/4" steel plate (shot both by myself with the .30-06 and by a friend with an SKS bullet size: 7.62x39mm)
After shooting we checked the barrel and bolt to see how clean the ammo shot and we ran a dry cloth down and came out with a fairly clean cloth and when we wiped the bolt only found oil from the last cleaning.
The recoil felt for a 30-06 from past experience was about the same.
The cost of the rounds for a 30-06 is on the low end at about a $1 per round
Specs
Caliber: .30 (7.62mm)
Weight: 180 Grain Soft Point
Muzzle velocity: 2700 fps.
Velocity at 100 yards: 2470 fps.
Velocity at 300 yards: 2045 fps.
Muzzle energy: 2913 ft/lbs.
Energy at 100 yards: 2439 ft/lbs.
Energy at 300 yards: 1671 ft/lbs.
Uses: Deer, Medium game.
Overall performance from the round was excellent. Zero malfunctions or problems.
Bulk ammo shipped the ammo out to us on Monday and we had the ammo in our hands by Wednesday.
We would like to thank Bulk ammo for the chance to review this product.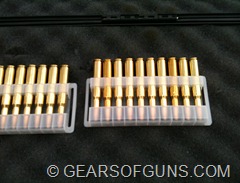 Be sure to check out Bulk ammo for GREAT deals on ammo.