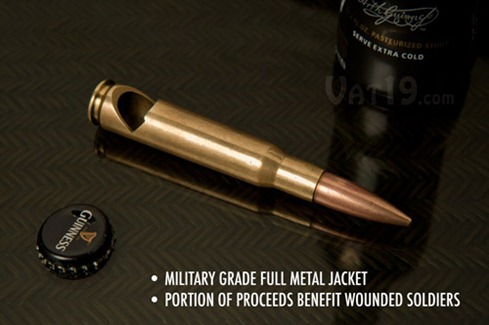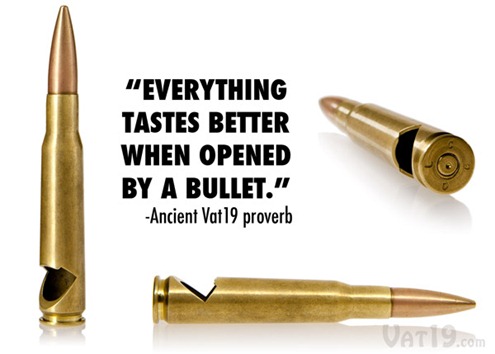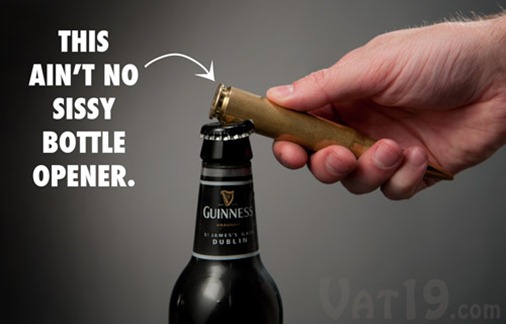 The bottle openers are made by hand in the USA by Bullets 2 bandages an organization that donates up to 30% of their profits to helping wounded soldiers and their families via the Travis Manion Foundation.
Most of the bullets used have been recovered from firing ranges and testing facilities and given a new jacketed bullet, so none of the bullets were used in combat.
The bottle openers are not considered to be ammunition since they are completely deactivated, so shipping them overseas should not be a problem.
You can check out more stuff from Bullets 2 bandages here