Introduction
If you haven't heard about or seen Hexmag's by now you are missing out. For those of us who shoot AR style rifles or platforms that use AR style mags, know we have a large market when it comes to magazines. With manufacturers such as Magpul, Lancer, Surefire and X Products, we have an option, not only in companies but also in style, capacity and material.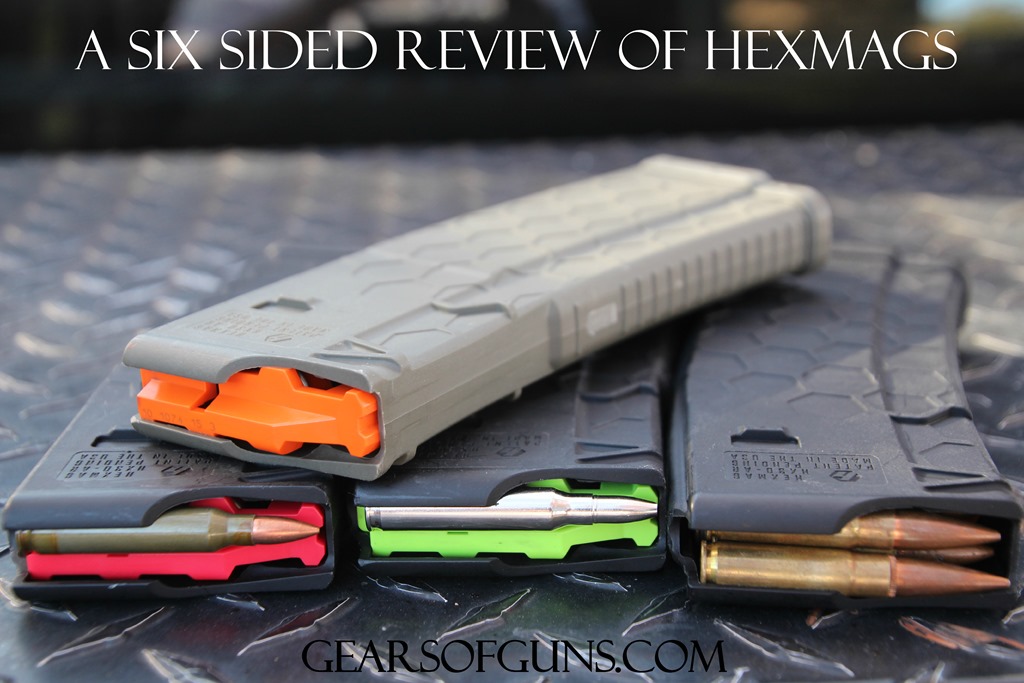 I had seen and used a few Hexmag's prior to requesting a few for review from Hexmag. I am fond of polymer mags for the simple reason: there are never any failures to feed due to metal on metal friction when firing steel cased ammo.
Reliability
As I said, my personal most common Failure To Feed (FTF also failure to fire) is caused because I prefer to use steel cased ammo to do my reviews. My OOW Browning 1919 hates steel cased, ironically my SUREFIRE 60 round casket mag is about as good as a paperweight when loaded with steel cased and on hot days my C Products Defense mags will stick every 100 rounds or so. My only metal mag that does not care is my X Products X-15 Drum. Being in Texas, if I want a mag to function 99% of the time, I am left with no options but to mostly use polymer mags.
Hexmag is an all polymer body and follower with a steel spring.   This means for me, that I have a mag that doesn't care what ammo it is feeding and just wants to keep running.
In my testing, I never had a single FTF, much less a single hiccup in the 3000+ rounds we have fired using these mags.
Grip Tape, Accessories and Design
Hexmag, as you can see, has a hexagonal pattern on the body of the mag. This goes in the opposite direction of most mags, that use the "waffle" design. Damn… now I am hungry for a Belgian waffle.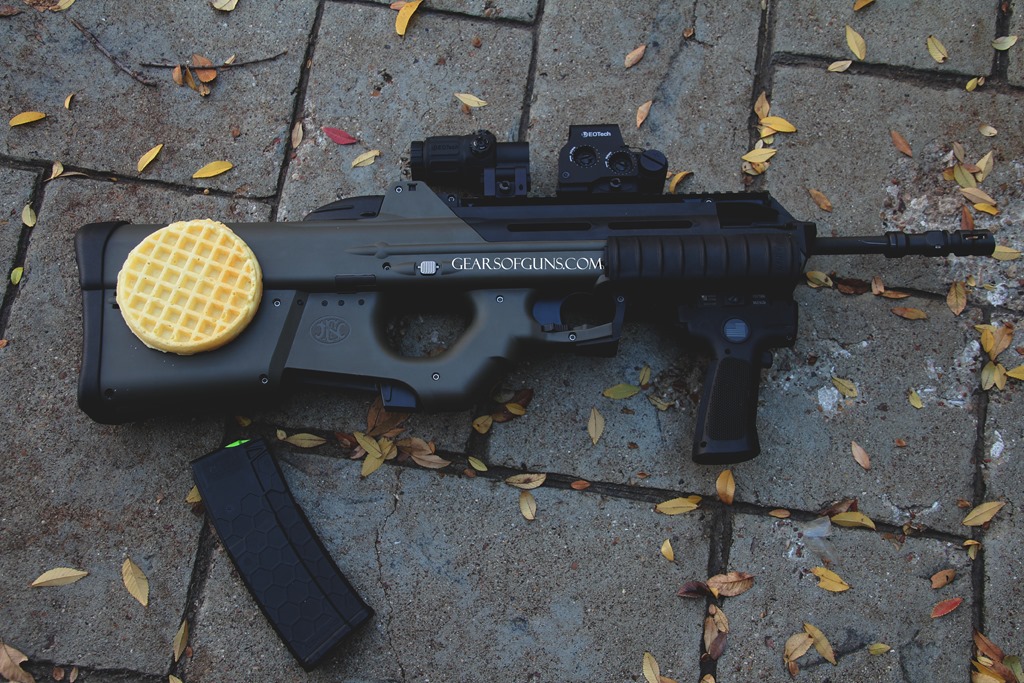 As more people are now training and using "tactical" gear, I am noticing a trend of more companies offering better grips for everything from pistols to magazines. I haven't gotten into this trend. I have reviewed a grip tape for my Glock 21 and as I said back then it just isn't something I care about. I do know however that to a lot of people, it does matter. Hexmag has jumped on the bandwagon early and is just straight up offering the die cut (or whatever the proper term might be for precut) grip tape that matches the hexagonal shapes on their awesome mags.
You might be sitting there thinking, what kind of accessories might they offer? I mean Magpul offers their Magpul and ranger plates so what really could Hexmag offer that is even worth talking about?  Yup I am talking about multiple colors for the follower and base plate button release.
WHAT!?! GAME CHANGER! I mean who doesn't want "Panther Pink" AR mag parts? I know I don't!… Wait, I do like this idea… hold up. By having my mags color coded I can identify my match grade bench ammo and my M193 ammo without worrying about getting my mags mixed up? I'm in!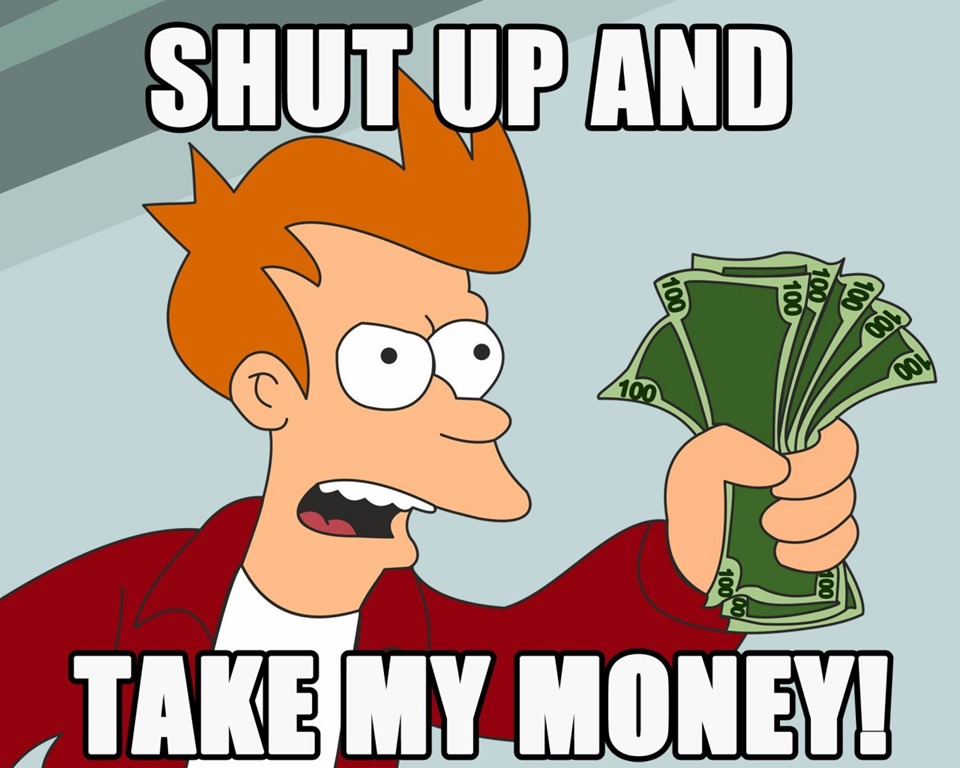 The "HexID System" is pretty smart. You are not painting your magazines but you have an easy identifier to tell you what you are shooting. Some of us might not even think we would need or use this until we have them.
I shoot mostly steel case but I know on more than one occasion, I have been testing different ammo and needed to keep my loaded mags marked, so I know what I was working on. I also have experienced a few times where I have been running .300Blackout and 5.56x45mm guns on the same table using the same mag brands. We have to keep everything separated so we never cross mags in the guns.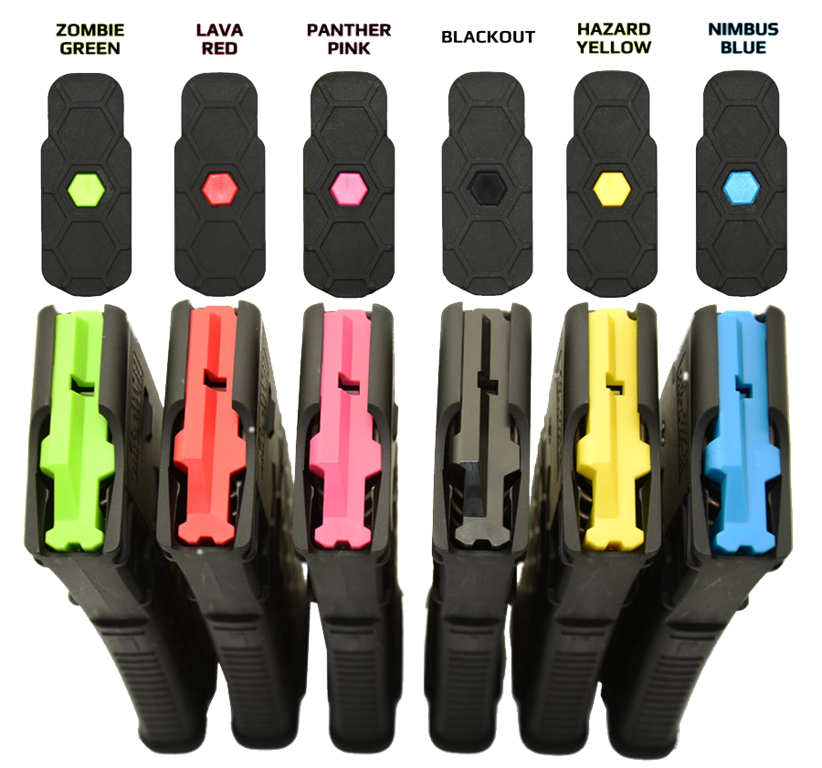 Testing
I want to tell you about all the amazing testing that we did. I drove over the magazine. That's it. Oh and I shot 3000+ rounds using only 2 Hexmags over the course of 5 hours.
Yeah.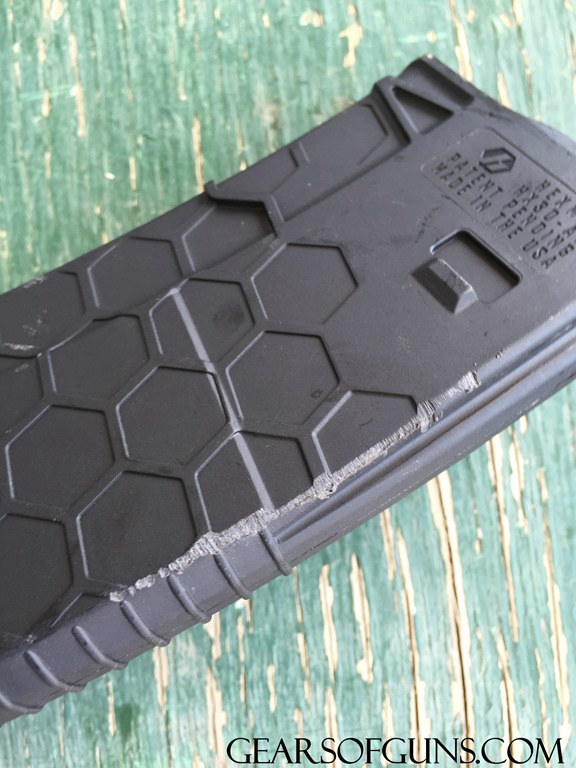 Color options
HOLY BANANAS! They have 4 different colors to choose from and each color is more exciting than the last! They offer black, a tan-ish black, a lighter hue of black (some of ya'll less "fashion forward" as I might call "dark gray"), and amazing tint of olive black that is so olive black you might even call it an olive drab.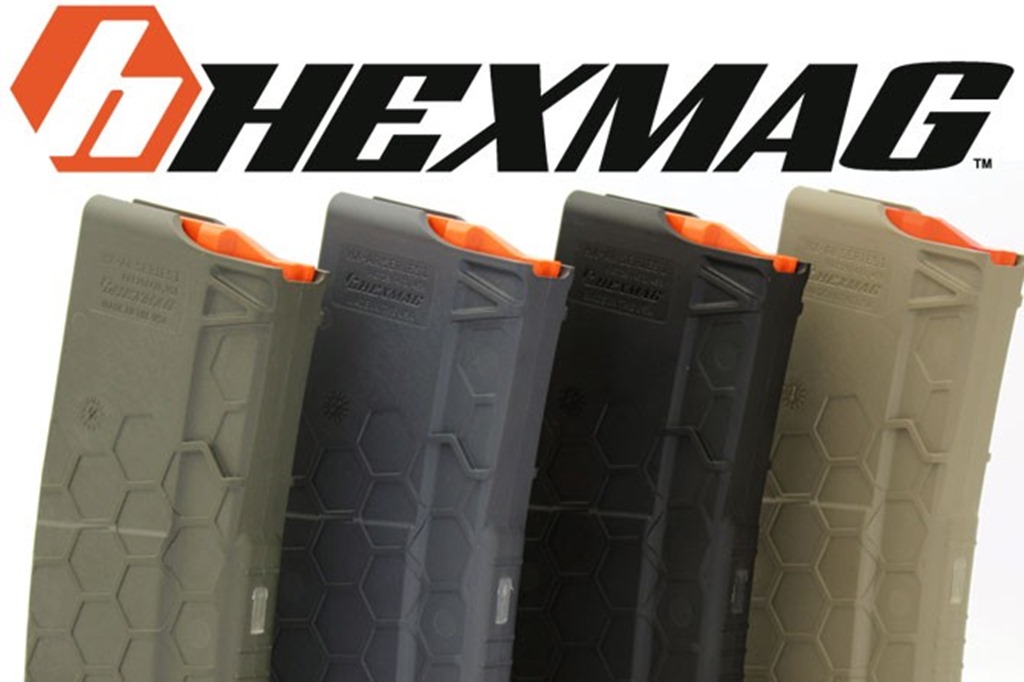 Conclusion
Would I recommend Hexmag? Maybe. I don't know… let me turn it back on you! Do you like interchangeable followers and base plate buttons to help you ID your mag from a mag pouch? What about mags that can withstand a Ford F250 loaded to bear with guns and gear driving over mags while on crushed rock that will stand up to the test and not bend or break? What about four different colors of black on AWESOME mags? I am not trying to sway your opinions of Hexmag. I just personally think there is one more 30 round polymer mag on that market that can stand next to someone like Magpul.
Seriously, 3000+ rounds over the course of 5 hours and I didn't experience a single problem. We drove over one of the mags mid way through testing and still no hiccups.  Excuse me now, I am adding some Hexmags to my Christmas wish list.