SCAR SPECIFICATIONS:
Caliber: 7.62 NATO
Action: Gas operated, Semi auto center fire
Receiver: Aluminum upper, polymer lower
Barrel: 16.25″ cold hammer forged, chrome lined
Overall Length: 38.5″ and 28.5″ with the stock folded
Trigger pull: nonadjustable, single stage; 6lbs, 5oz
Empty Weight: 8.0 LBS
Capacity: 10 or 20 round proprietary box magazine
Price: $2,900-$3,350
The SCAR Mk 17 was a new addition to the U.S. arsenal that entered service in 2009. It fires the bigger 7.62×51 NATO round compared to the 5.56 that the US uses most. This versatile solution was made by FN Herstal out of Belgium for the US SOCOM forces.
The 75th Ranger Regiment were the first soldiers to get their hands on the SCAR's first models. The US military has canceled orders on the Mk 16 version of the SCAR and has started to get the SCAR Mk 17 with plans to purchase 5.56 conversion kits for the rifle. This was one of the competing firearms to replace the aging M4 Carbine.
For the civilian market, FNH has also created a semiautomatic version imported over as the SCAR 17S. SCAR is an acronym for "Special Operation Forces Combat Assault Rifle," with the name proclaiming its original intended purpose.
There are many other things that this rifle has improved on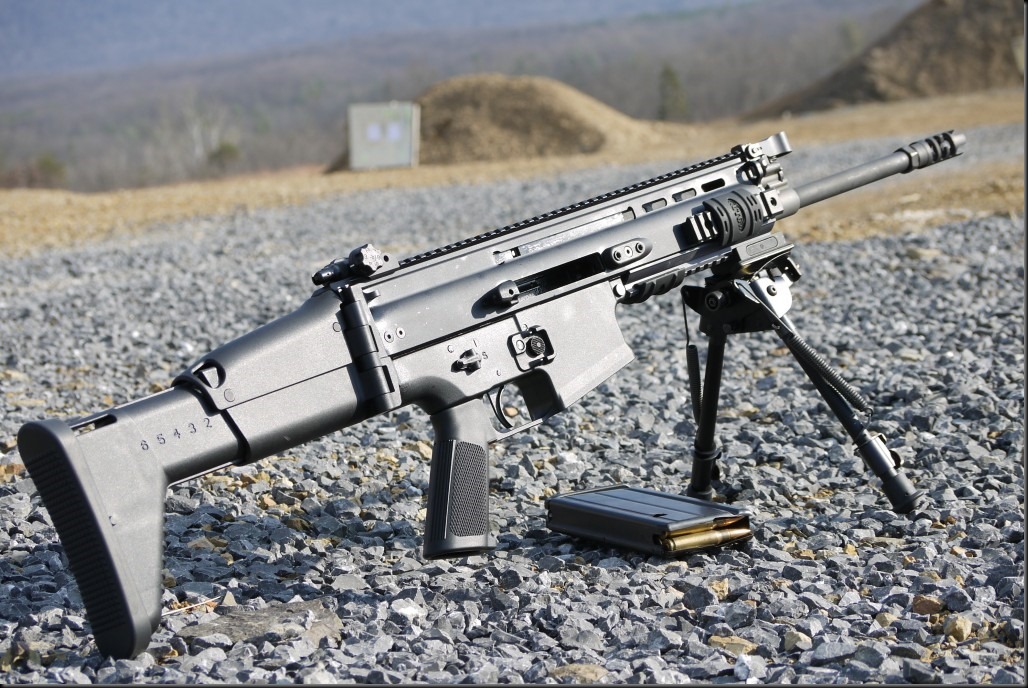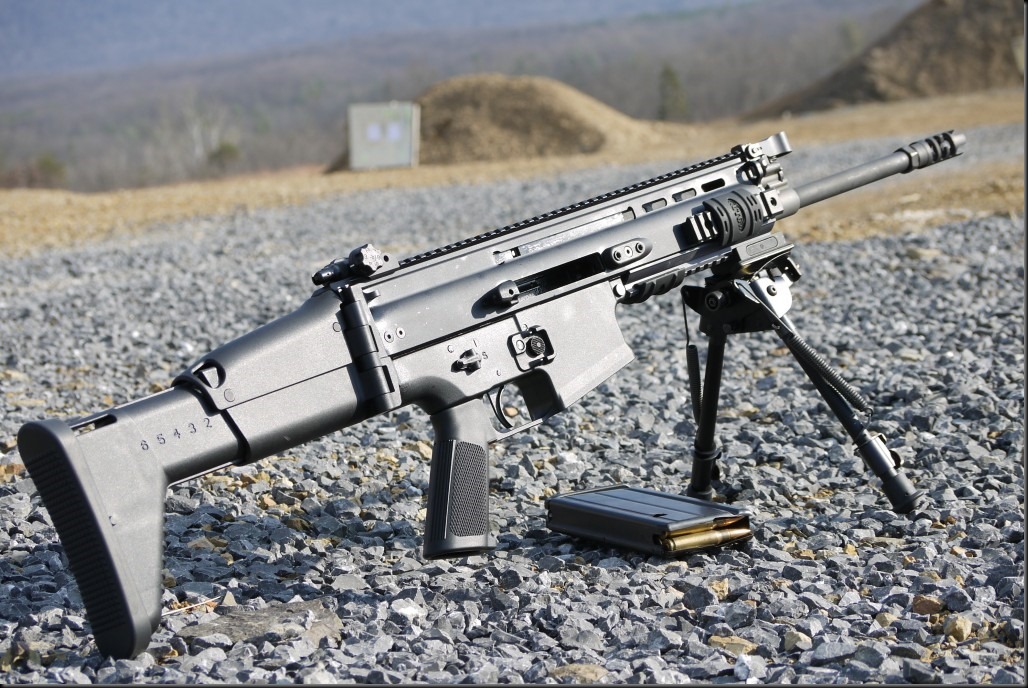 from the current assault rifles the US uses. This rifle contains a short recoil system similar to a Saiga shotgun, allowing a cleaner operation than a direct impingement system. FNH is claiming a 90% cutback of the carbon build up in the action over the AR style of rifles.  This should mean a lower amount of maintenance that you would have to perform to keep this firearm functioning.
The short recoil system helps lessen the recoil with shooting larger calibers. A firearm with short stroke recoil has a heavy bolt carrier assembly that the piston is in contact with for only a short amount of time. The recoil force is spread over a longer period of time with this beefy bolt carrier, allowing for more accurate follow up shots on target.
With the SCAR 17, the controls are mostly ambidextrous. The magazine release and the safety can be operated from both sides of the firearm but the bolt catch is only on the left. The charging handle is actually attached to the bolt like an AK is which is potentially dangerous to the user, and will reciprocate with the bolt while firing. While firing a firearm with a reciprocating charging handle, it can throw off the balance of the firearm while shooting.