The SHTF 50 is a single shot bolt action upper conversion that is able to fit any mil-spec M16/AR15 style rifle. This Upper, made by Safety Harbor, essentially turns a pea shooter into a cannon.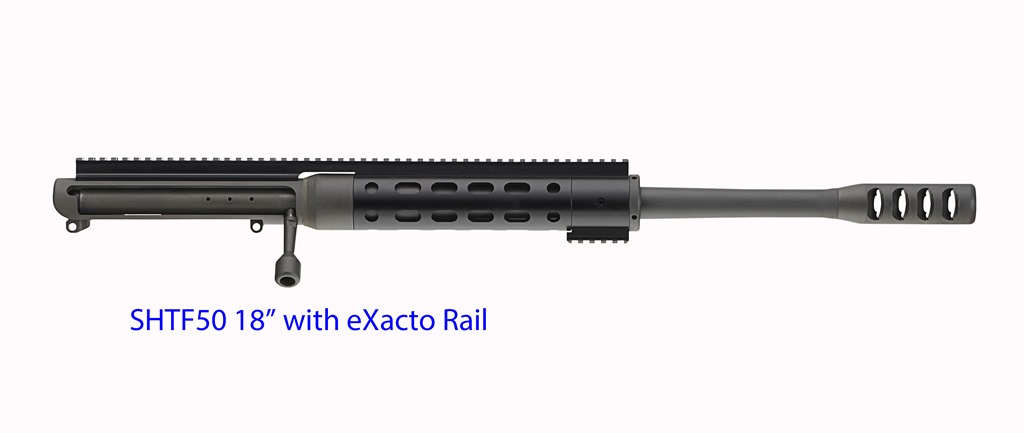 The kit comes with 3 barrel lengths: 18″, 22″, and 29″. This conversion system only comes with the upper. This can add a significant amount of weigh to the over all firearm but obviously increase its range.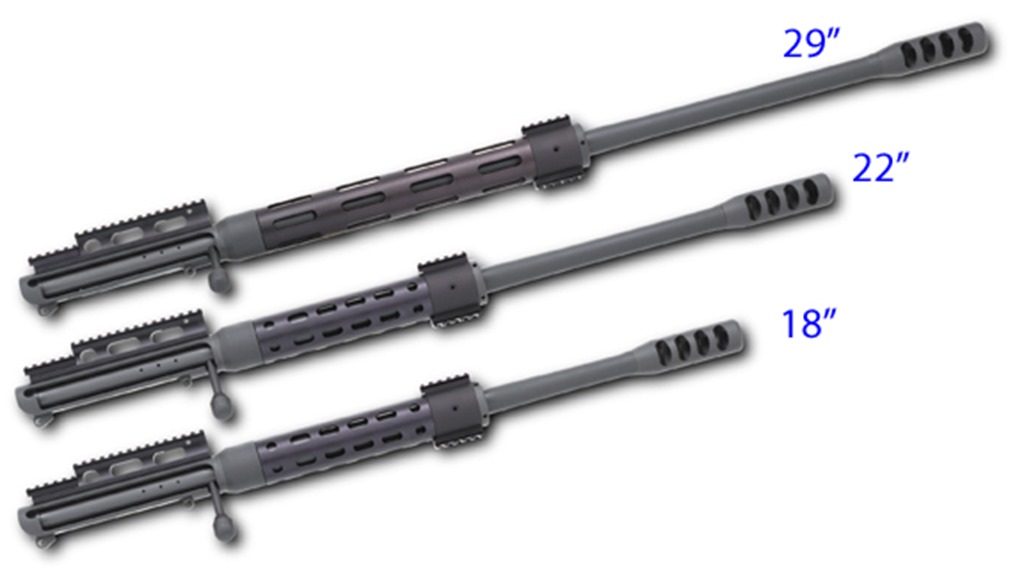 There are many types of .50 caliber rounds that this is able to fire including the .50 caliber Beowolf and the .50 BMG. This upper still allows it it be magazine fed from the left side at the action. The SHTF 50 kit comes with a heavier hammer, new spring, and a new firing pen. You have the choice to choose between standard high, low, 20 MOA and the eXacto rails on top of the upper you purchase and also included standard rail on the bottom.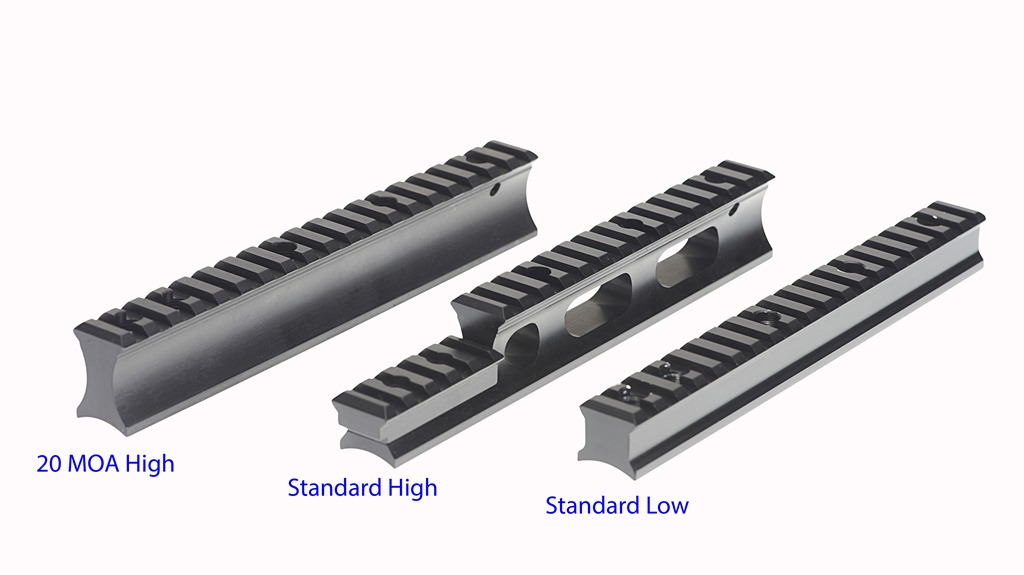 SPECIFICATIONS:
Receiver: Machined 4130 Chomemoly Steel
Muzzle break: 8 port break, threaded to muzzle
Bolt head: 2 lug, machined 4340 Chromemoly steel
Barrel: 4140 Chromemoly – 18, 22, and 29 inches – 1-15 twist
Scope mount: Aluminum with Picatinney rail profile mounted on receiver
Bolt body: Machined 4130 Chomemoly tubing
MUZZLE VELOCITIES:
18″ Barrel: 2283.57 fps
22″ Barrel: 2385.89 fps
29″ Barrel: 2561.91 fps
Average of 3 shots
Ammo used: Summit/French reloaded M33 Ball
Chronograph distance: 20 ft.
Weight of the upper only:
18″ Barrel: 11.5 lbs
22: Barrel: 12.0 lbs
29″ Barrel: 14.5 lbs