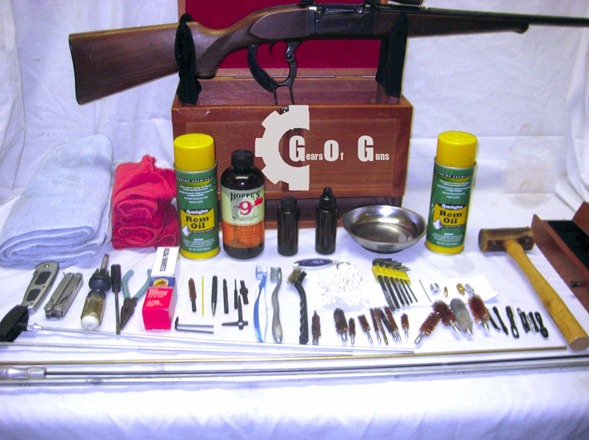 Saturday I was fortunate enough to have some spare time to take my .300 Savage out for some much need range time (on the rifles part not mine. I live out there on the range)
As I brought it home to clean I figured I would talk about my cleaning kit and why I have some things in my box and a few items I need to add
While out picking up some ammo before Christmas 2011 with my father I was looking at the cleaning kits at the store and told him I had liked the this wooden box kit that a dear friend of ours has and then went on and didn't think about it again until I was spending Christmas with my family and opened the gift from them with a name plate on top. (due to the fact it has my full name I will not be showing the plate)
My Kit
(4) Rifle and pistol caliber sectional cleaning rods (Apparently I collect them and still want one more)
(1) large bore/ black powder/ shotgun sectional cleaning rod
Leatherman Wave
7 Piece Screwdriver
Blade Screwdriver
Needle nose pliers
Patches
(13) Brushes
12 Gauge mop
SKS cleaning kit
(2) Tooth Brushes
(1) Worn Brass brush (needing to be replaced)
Q-tips
(13) Jags and patch pullers
(4) Jag Adapters
(6) Red cleaning rags
(2) old cotton shirts (not seen)
Flashlight
(2) Spray cans of Rem Oil
Large bottle of Hoppe's Number 9 Solvent
Outers Nitro solvent
Outers gun oil
Magnetic bowl
Blue towel (this is what I do all my cleaning on not in the box like seen in the picture)
Special non marring hammer
59 Piece screwdriver set
Allen Keys

Things I need to replace and add
Solid 36 inch cleaning rod
More caliber mops
AR Cleaning Stars for AR-15 Bolt Lugs
New Brushes
Pipe cleaners for AR-15 Gas tube
AR-15 Mag vise block
Bore Snake
Otis M-16 Chamber Brush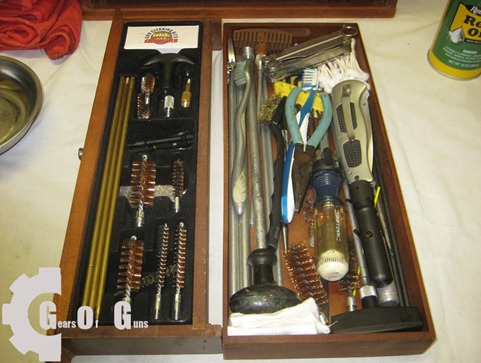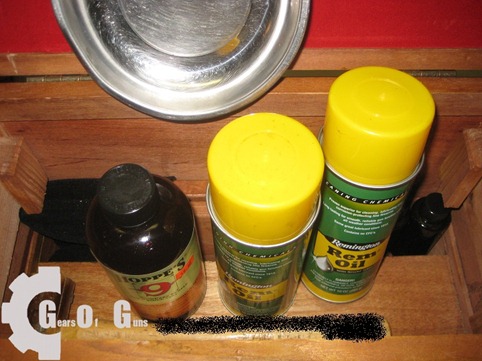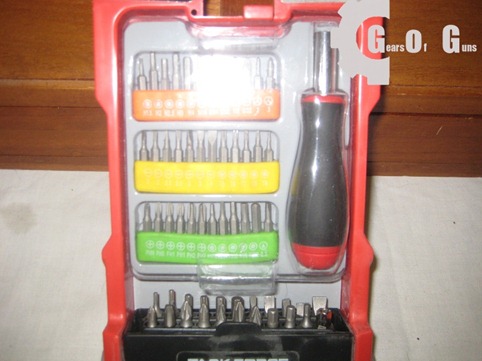 The kit I have assembled is by no means the best or perfect kit but of the kind of care I do on normal day to day shooting rifles like the AR-15 this kit works for me.
For special guns I do use different chemicals and maintain them a little bit differently.
All of the parts of my kit are pretty basic and I would venture a guess to say that most of my readers will have different takes on chemicals and cleaning gear and methods and that is great. Find the gear to best suit you and your shooting.
If you have any questions please feel free to shoot me an email about cleaning supplies and I will do my best to find the right answer or send you to the best person to find that out from.

[UPDATE] The cleaning kit is a DAC Gunmaster kit