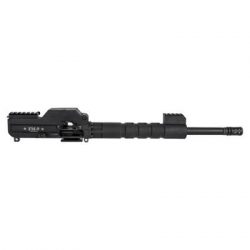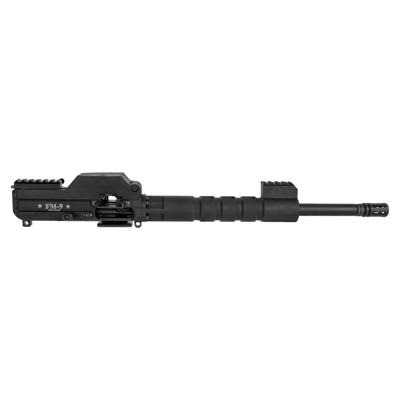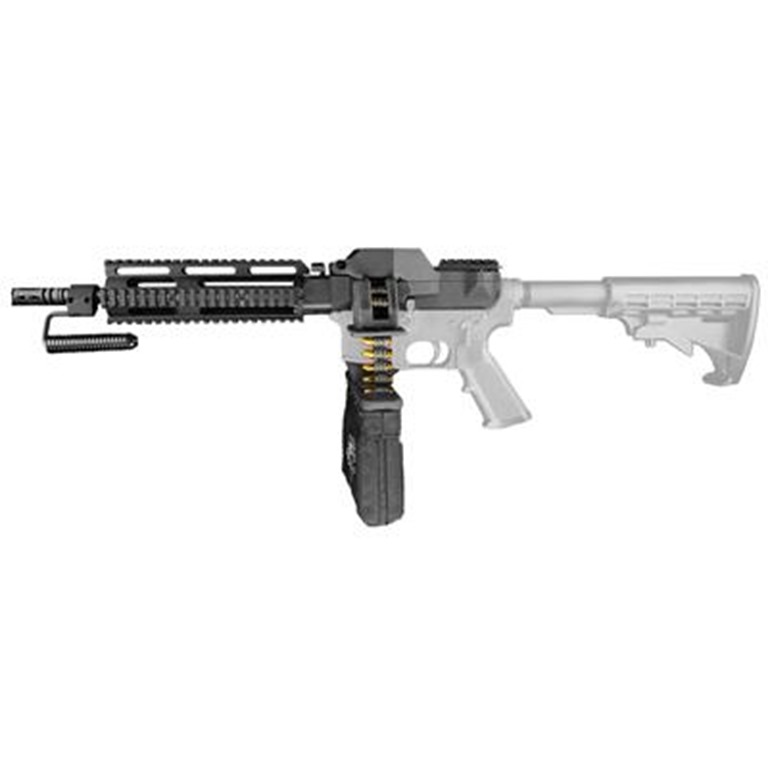 Having a belt fed rifle sounds awesome doesn't it? While everyone else is having to constantly change out magazines every 30 rounds or so, you are able to just keep slinging lead down range to your hearts content. Who wouldn't enjoy that feeling?
Who Wants to Stop?
Until recently, you would have to cough up the dough to purchase a machine gun to enjoy such pleasures. And you know the cost of firing it would add up quickly; even .223 can cost quite a bit when you are shooting a couple thousand round. Because, let's be honest, you're not going to want to stop after a couple of boxes.
Firearm Cost vs Ammo Cost
Recently there has been a trend of semi-auto only "machine guns" being released. We recently reviewed one here by Ohio Ordnance. And while they are cheaper and easier to purchase than their full auto counterparts, the high cost for the firearm and the cost of ammo will quickly take its toll on your wallet.
Solutions
Freedom Ordnance has released what they believe to be the solution to this problem, with their FM-9 belt fed upper receivers. You can just take any AR15 or M16 lower that you currently own, and attach their complete upper. You now have a belt fed 9mm in your hands and the world's largest grin on your face.
Elite Model
At a much cheaper cost of entry and the relatively cheap cost of ammunition, this seems to solve all problems of purchasing and owning a belt fed firearm that previously came with owning something this unique. Additionally, if you choose to purchase the Elite model, or elect to upgrade to it at a later date, you have the ability to quickly change the barrel.
While this may not seem like it would be an important feature, it will save you a lot of time waiting on your barrel to cool off. It will also help to extend your barrel's life if used properly.
Shoot Slow? Hell NO!
Now let's just be honest here, you are not going to be shooting this slowly! You will get this in your hands and want to throw ammo downrange as quickly as you can. That's whole purpose of owning a belt fed; shooting fast and not having to reload every 30 rounds.
New Trigger
If you own a M16 lower or a drop in auto sear, this will be easy. Just thrown it into full auto and enjoy. If you are not fortunate enough to own one of those, don't worry. This is still fun to shoot in semi auto, but I would recommend looking to purchase a binary trigger or a slide fire stock to simulate the full auto experience.
Quick Linker
The other thing that you will want to look into purchasing would be a quick linker. It is not necessary for the complete firearm to function, but will save you a lot of time and is well worth the investment.
What's the Cost?
I know what you may be thinking, "this sounds great and all, but what is the catch? There has to be something wrong with it." Well the price is still a little higher than I would expect at about $1300, but this is still much lower than the other belt fed options. And while Freedom Ordnance website does state that only certain ammunition seems to work well, the 9mm is still a relatively cheap round to fire.
Drawbacks?
The biggest drawback that I have seen for this system, is that when it comes time to purchase a new barrel (unfortunately, shooting fast you will probably go through barrels very quickly) you will have to buy Freedom Ordnance barrels and cannot select one from another manufacturer. This is to be expected, as nobody else has anything like this available. It also ensures that what you are putting on your gun will function as designed.
Head Turning at the Range
For anyone looking for an exciting new toy for the range that is guaranteed to turn heads, I think does the trick. If you can't afford something like the Ohio Ordnance 1919 or the FNH M249S, I think this is a great alternative. You still get the enjoyment of running a belt fed firearm, but at a much lower cost of ownership. Just throw some form of optic on it, and enjoy.