Revenge of the mug? I don't know.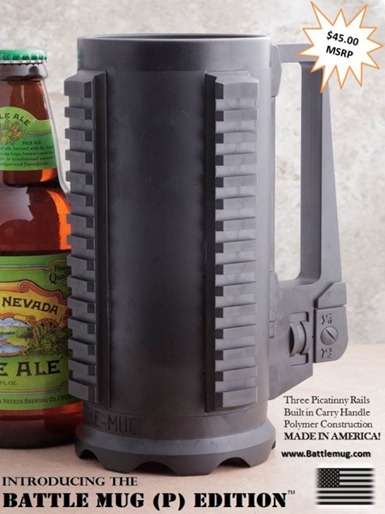 For those of you who thought $250 was a little much for a mug but you still thought "needed" one for your "armory"… They are now manufacturing them out of polymers to reduce the cost.
If someone wanted to send us one we wouldn't mind doing a range review on it.
If you missed out on the first installment of this mug you can read about it HERE