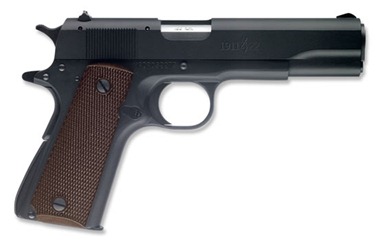 Yesterday we posted a video about the Chiappa version of this and so I figured today we would talk specs on the new Browning 1911-22 A1
Specs
Caliber: 22 L.R.
Magazine Capacity: 10
Barrel Length: 4 1/4″
Overall Length: 7 1/16″
Nominal Weight: 1 lbs.
For being a .22 this makes a nice plinking gun.