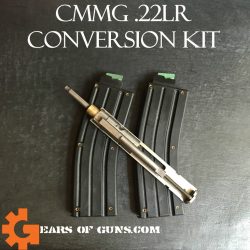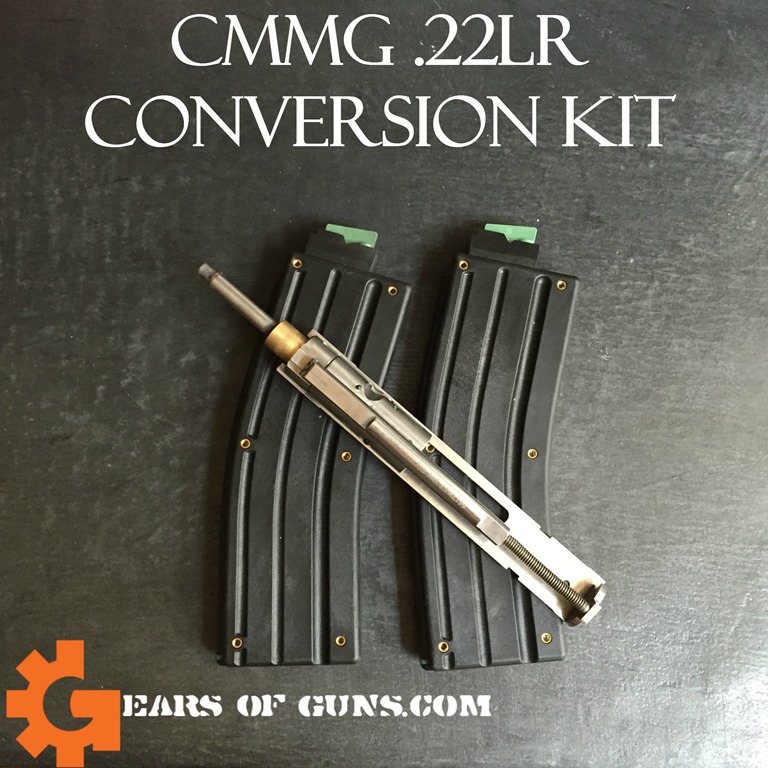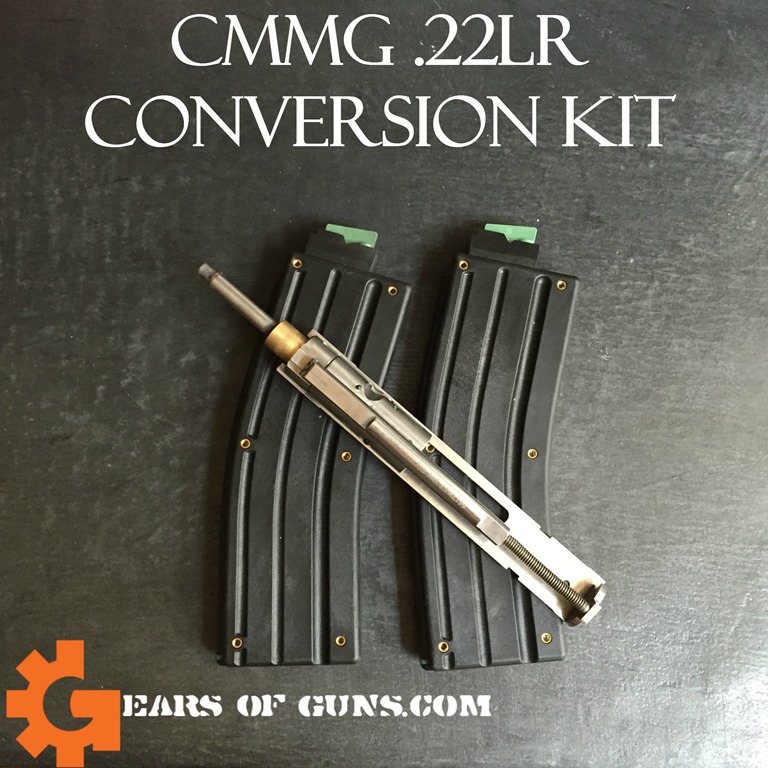 The GEARS CREW are back at it again, saving the world from the evils of ectoplasm and the Ghosts who cause it.
CMMG was kind enough to send us out the conversion kit to test along side the #WindhamProject.  We wanted to bring the caliber count up from the stock 4 calibers of 5.56NATO,7.62x39mm,9mm and .300BLK to a fifth caliber with the .22lr conversion kit.
Gears of Guns
Versions of the Kit
CMMG makes a few versions of this kit to handle the left handed rifles.
Just swap this drop in conversion with your bolt carrier group and you will be ready to shoot .22LR.  Ships with 25rd 22LR magazine. All Stainless Steel Construction, includes a 25rd Magazine.
[from CMMGs website]
Training|Learning|Graduating
I think this is an awesome training aid. Trying to introduce people who have a fear of guns and mainly a fear of the AR platform can be at times difficult. This can be due to the noise or the simple fear of recoil hurting them.
I like being able to start someone off with a .22lr and getting them comfortable using one gun with one set of controls and then being able to graduate them to the .223/5.56 calibers.  In other words, you can train on the gun that you will graduate to.  This makes you comfortable with all the different parts of the gun that you will shoot long term. This is a great way to watch people get over their fear and really start to enjoy the sport.