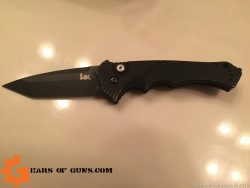 Today, I wanted to briefly talk about something semi gun related. A knife is a very useful tool as we all know. I find myself feeling naked without one clipped to my right pocket.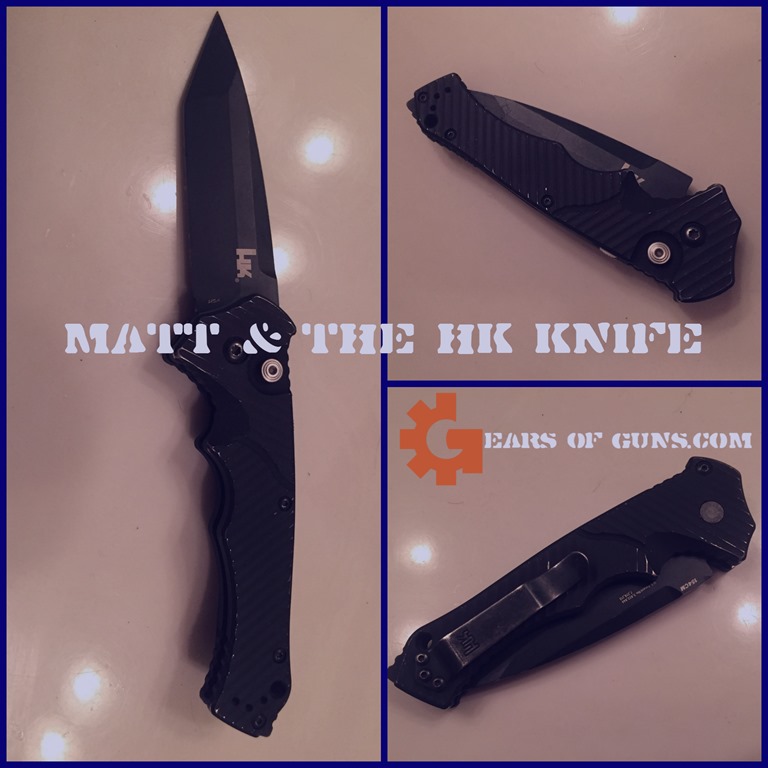 Sexy

I mean, a knife pretty much goes with me, anywhere I'm legally allowed to carry it. One day, I lost my beloved buck knife. I had had that knife since the age of 10.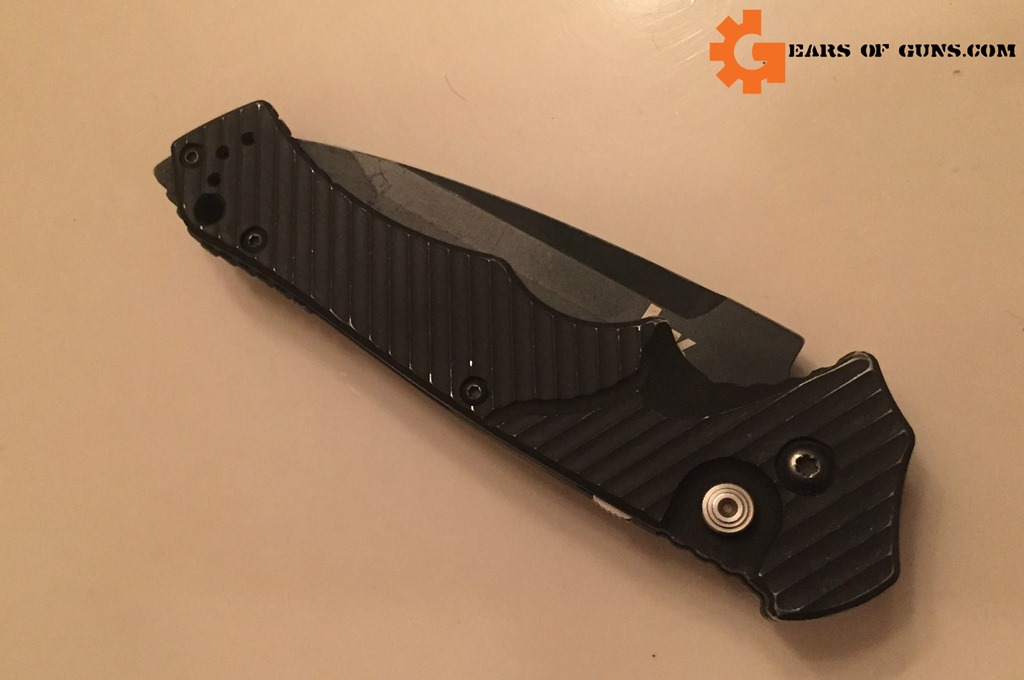 Reputation of Benchmade Products
I hit the internet and came across this sexy knife. The Benchmade HK series MP5 model for $140. I don't really need to say much about Benchmade. They have a reputation as a maker of quality products.

I have been blown out of the water with how handy this little knife is.
Character Added

So far, it has taken a daily beating, working at an auto shop for two years. The anodizing has faded a little bit, but to me, it adds character.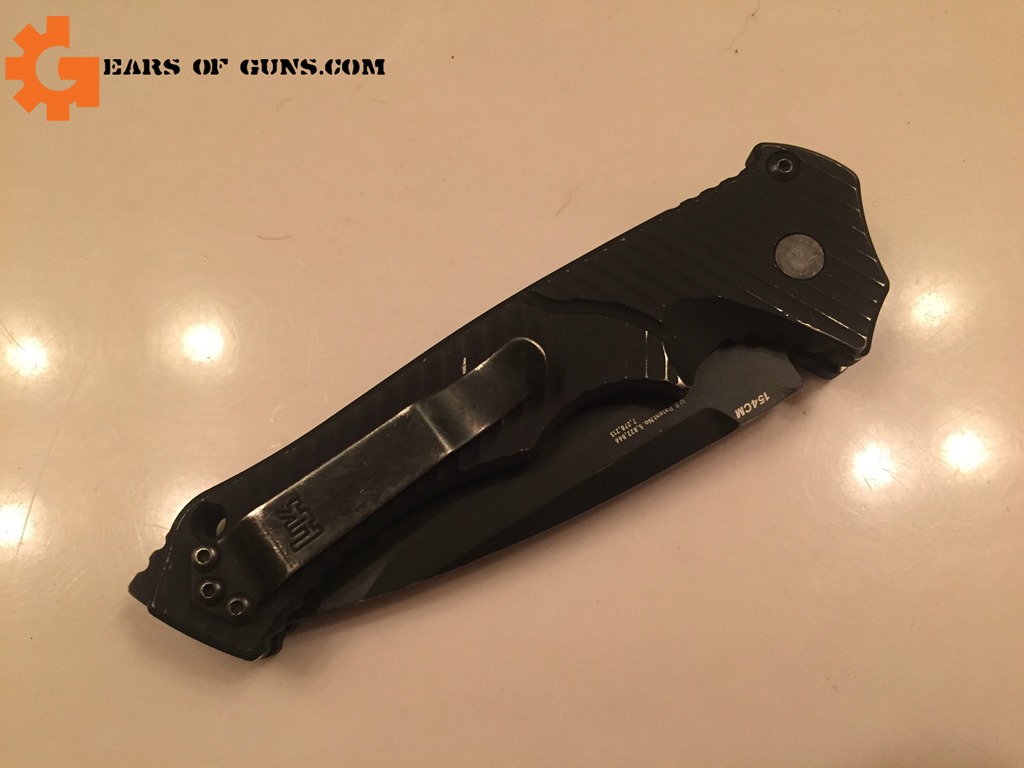 Snappy Action and Sharp

The knife is still as sharp as the day I received it. It functions perfectly every time and has a really snappy action. I have a very comfortable and firm grip with this knife.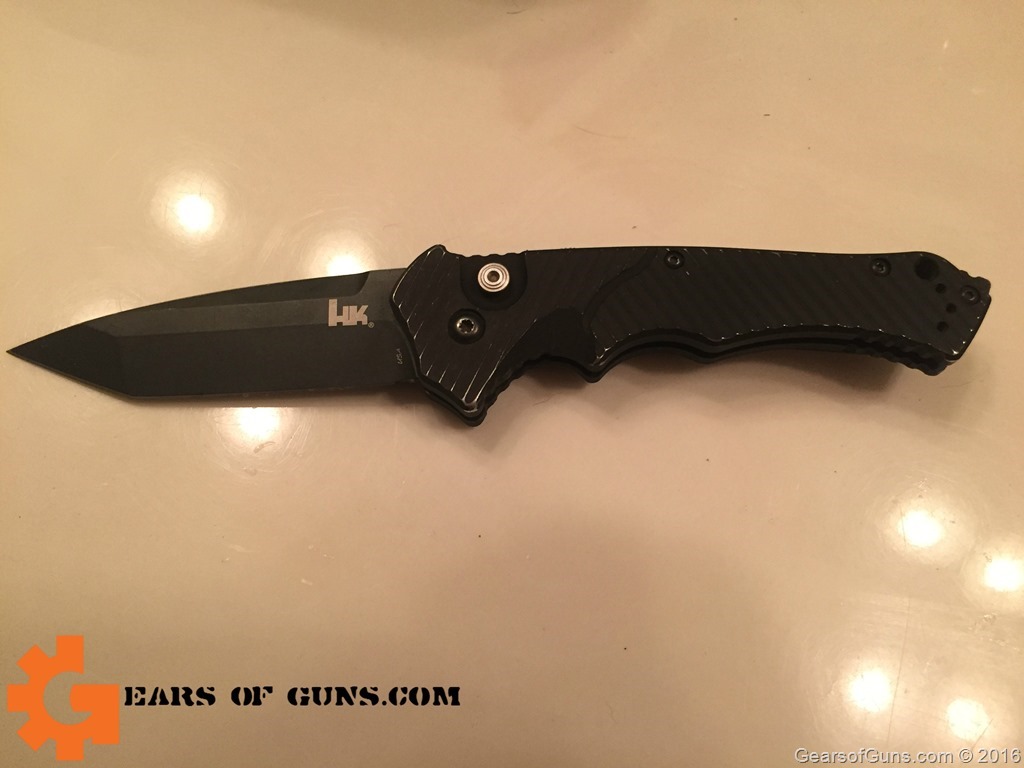 Daily Carry
Overall this is an amazing knife that I would recommend to anyone as a daily carry.