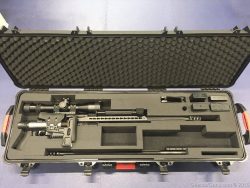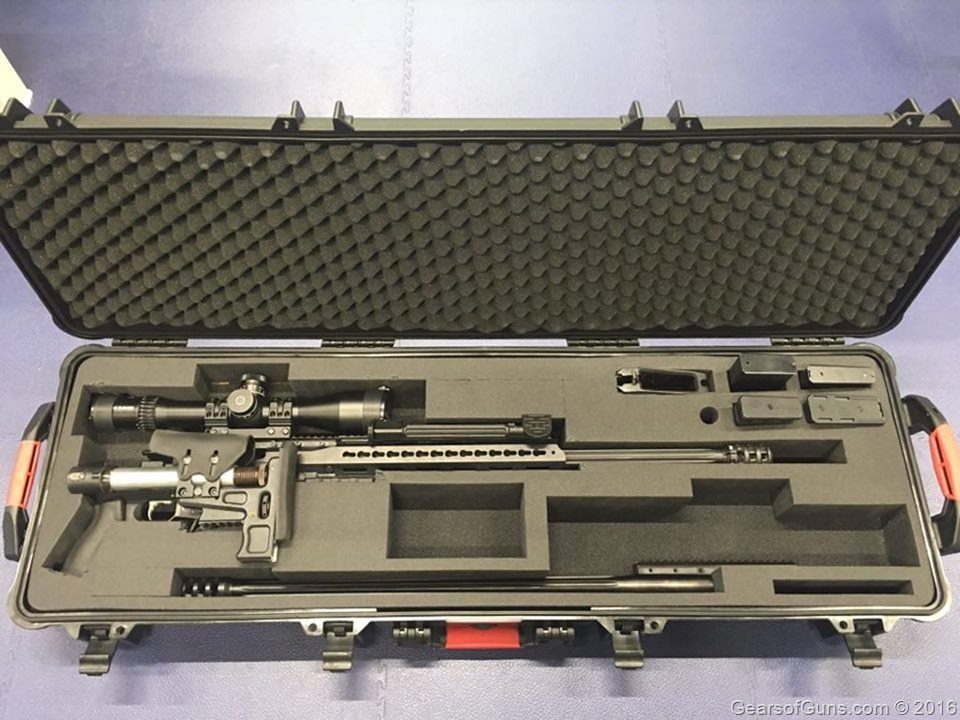 Ritter & Stark SX-1 MTR [UPDATE]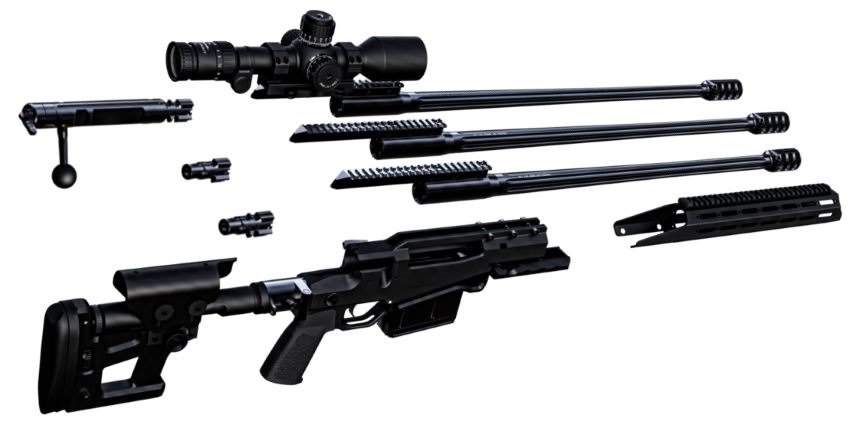 The SX-1 MTR is an Austrian bolt action rifle that has an interesting modularity to it. It was designed by the Russian team who helped bring the Orsis T5000 to life. They have built a platform that allows the end user to customize this rifle not only in stocks, pistol grips and triggers but also in calibers as well.
The SX-1 can be chambered in .308Win, .300Win Mag and .338 Lapua… almost as if they knew all my hopes and dreams…     *clears throat* as I was saying the modularity of this rifle is rather impressive. The picatinny rails are attached to the barrel rather than the receiver so that you don't have to rezero the rifle every time you change calibers if you want to mount three different optics to the barrels.
The SX-1 does not use three bolts but rather one, that with a quick change of the bolt head, you can change calibers. Okay, so the carrying case is going to be big to fit all that expensive glass you are going to have mounted to each barrel, but we can save "some" space with the lack of three distinct bolts.
When it comes to how the rifle feeds, you might be asking, am I going to be spending $100s on extra mags for each caliber? No, because they offer magwells that use SR-25 style mags for your .308 and Accuracy International Mags.
The trigger is a Remington 700 so you can get after market triggers for this rifle which is an excellent feature.
The stock and pistol grip use standard AR platform stocks and grips so you can customize the rifle even more. Personally, if I owned this, I would use the SIG Brace and call the whole rifle my pocket pea shooter.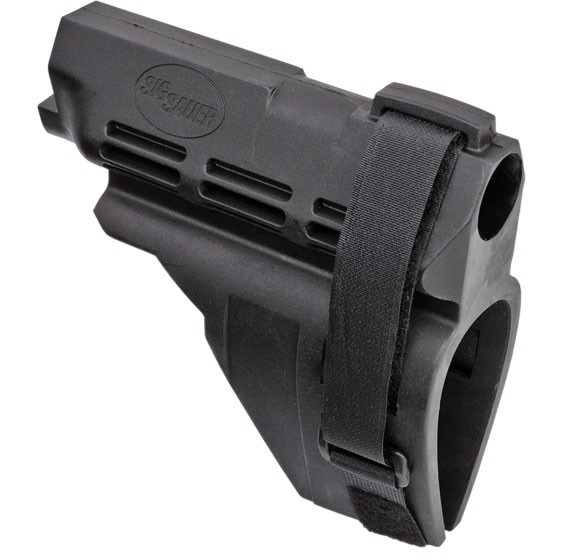 I don't know about you, but I only would shoot this rifle off hand from a standing position, with a sig brace and arm fully extended. That is how you get SUB SUBMOA.
[Insert epic photo of Atticus riding a Griffin while shooting this rifle with a Sig brace]

The FN Ballista has similar features in that it can be rechambered to the same calibers, however it is lacking on some of the modularity that the Ritter & Stark SX-1 MTR has.  Such as. the interchangeably of the stock, and possibly the trigger (I cannot not remember if the FN Ballista uses a trigger like that of the Remington 700)
On the topic of Remington Defense we look to their XM2010.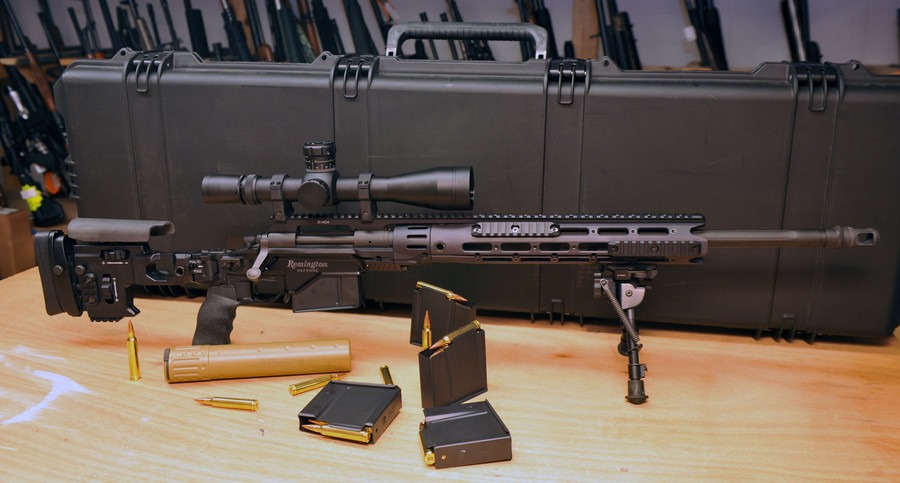 Are you noticing a theme here?  While this rifle is just an upgraded version of the Remington 700 (M24 or M40) it has the same looking features as the Ritter & Stark SX-1 MTR and the The FN Ballista just without interchangeability (GET ON THAT REMINGTON! Also make it available to us).
I have yet to find anyone selling the Ritter & Stark SX-1 MTR rifle in the US. I am hopeful that maybe they will think about bringing it here by 2017 with an introduction at SHOT Show 2017.
(UPDATE from Ritter and Stark)
"Only one important thing you missed I think, the bolt is locked into the barrel breach not a barrel extension, locking lugs machined in the breach. Main idea was to create a very stable shooting platform and get rid of parts between the scope and the barrel. So basically the rifle itself is the barrel."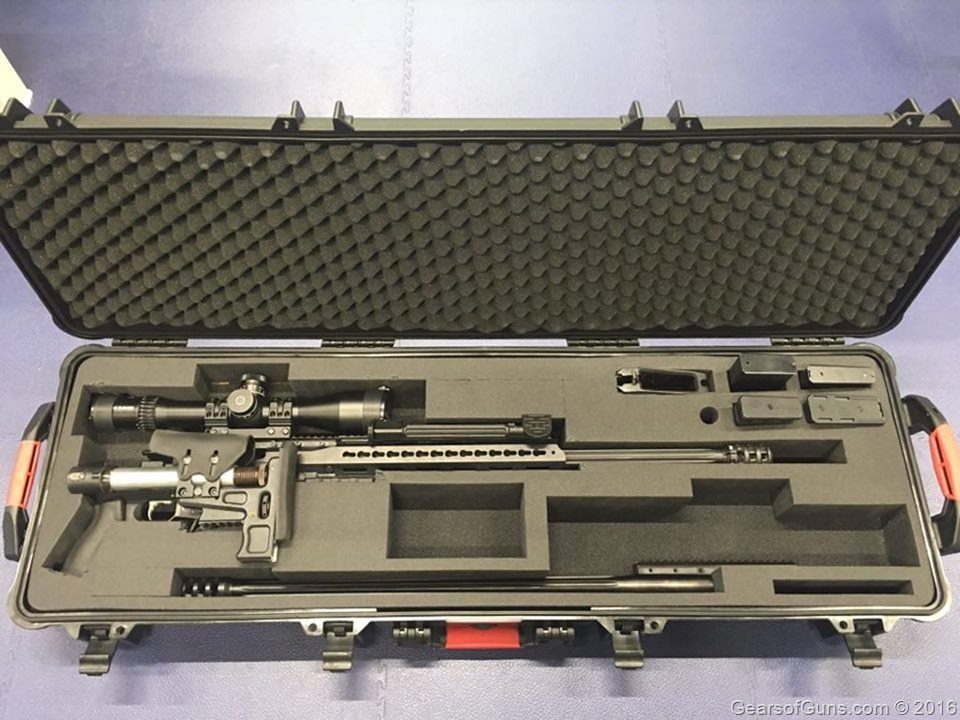 Save