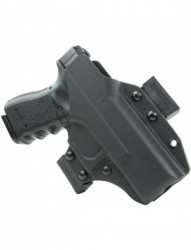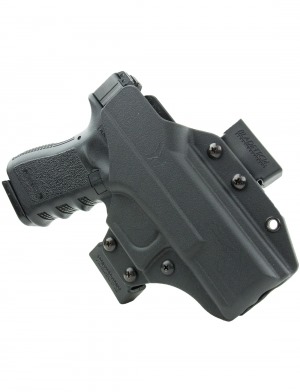 5 Years Experience
I have had my CCW for over 5 years.  I have carried everything from a subcompact .380 to a full size 1911 or Glock in it.  The holsters have covered an equally large range of options. Ankle carry? Under arm? Crossdraw? Appendix? Chest?
Check to all of those. It just depends on the day and what I will be doing that day.
Blade Tech
Total Eclipse Holster – Glock 17/22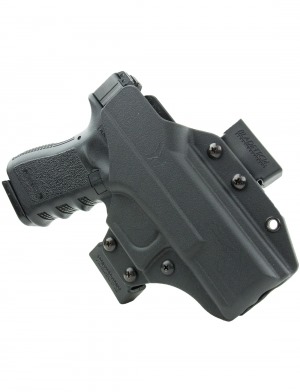 Presently, I am using a Blade Tech holster to carry a full size Glock 17. It is a hard poly holster that can be adjusted to user preference.
Mounting options include a belt loop or clip, set for a standard duty belt size. It can be set to fit between belt loops or just outside two loops.
I chose to set it just outside, thus limiting any movement. Also, it is easy to adjust the set up and the retention level, as the only tool needed to adjust it, is a Philips head screwdriver.
Issues
I have used this holster while driving long distance, hiking, hunting, running errands around town, and riding motorcycles. It is comfortable and firmly retains my carry. The only two points of complaint are
1) it digs a bit on long distance drives
2) the hardware can come loose at times.
Solutions
I solved the first issue by simply shifting to a comfortable position while driving. The second was equally easy, a drop of lock-tite on the threads that came loose after days with a lot of movement.
So far, this is the best holster for my money ($70) and it meets my needs fully. I would suggest it for anyone able and comfortable with concealing a full size Glock.