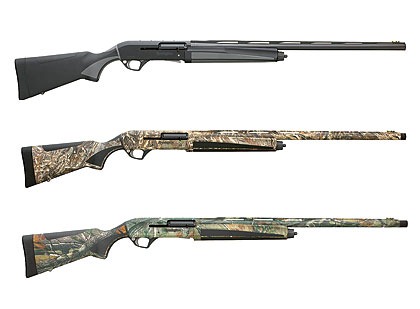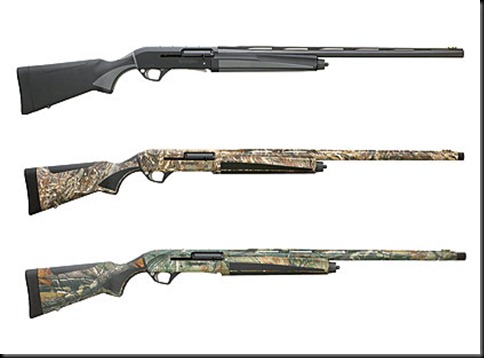 Action: Semi-auto
Gauge: 12 gauge
Bore: 2.75″ – 3″- 3.5″
Stock: Synthetic
Material/Finish:Steel/TriNyte coating with nickel plated bore
Barrel Length:26″ and 28″
Weight: 7.5 pounds or 7.7 pounds
Overall Length: 46.9375″ and 49.9375″
Sights: Hi-Viz interchangeable sights
Scope: Drilled and tapped for scope mounts
Chokes: Extra full Full Improved cylinder Modified
Capacity: 2 (3.5) 3 (2.75 or 3)
Features: Cold hammer forged barrel; over-molded grips; nickel plated barrel; and shoots magnum shells
(This gun weighs about the same as the Beretta A391 Xtrema 2, 12GA, 3.5 which has similar specs.)

I have used a number of auto loading (semi-auto) shotguns everything from Beretta to Browning to Remington and Benelli. I have in the past favored the Beretta because it has had the smoothest action of the guns I have shot. I have been reading the reviews on this gun and how it is performing in the real world both competition and hunting and have seem mostly good things coming from this gun.
If you have used this shotgun I would like to hear your views on this gun both good and bad if you have them.
Don't forget to come back tomorrow as we end this week in a BANG!