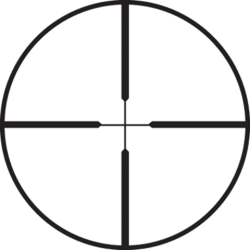 I suck at shooting. There I have admitted it, they always say the first step to recovery is to admit you have a problem. Now I could bore you with all kinds of completely legitimate excuses reasons why I suck. I could tell you it is because the ammo we use is cheap and doesn't have the correct tracking software installed for the paper targets we use. I could also tell you it is because the large hadron collider causes abnormal parallaxes in the scope making me see the bullseye 6 inch low. Maybe I could tell you it is because my parents told me from a young age that if I didn't eat all my brussel sprouts I would grow up to be a poor shot. All of these excuses reasons are one hundred and seven percent accurate and my reason for my lousy groupings.
But today I want to talk about what has helped my shooting when the large hadron collider is on. LEUPOLD & STEVENS.
All joking aside, to say I like Leupold scopes would be an understatement. They are one of my favorite companies to work with because they are just good people making great products. Over the past few years the GEARS Crew has purchased a number of scopes from them, the latest being the Leupold Mark AR MOD 1 1.5-4x20mm with Firedot-G SPR Reticle.
I reviewed this scope for a member of the GEARS Crew who we haven't introduced yet, due to timing issues, but will be working behind the scenes in a number of future projects.
I had this scope on the Windham .308 AR we reviewed a few months back. After shooting with this scope for a month I almost went out and purchased a second scope for myself for this rifle, that is how much I loved it.
Normally for my AR platforms I like red dots. I don't really care to spend much time behind a tube scope shooting unless I am shooting farther than 100 yards. I prefer to use my bolt action rifles on anything past 100 yards because I like the feel of the action more than the semi auto recoil. To all rules, there is always an exception, this combo is my exception. With this scope and rifle combo I was having fun ringing steel at 300 yards and almost ran 150 rounds just doing that. To say that the rifle with this scope paired together made for a match(grade) made in heaven might just RING true.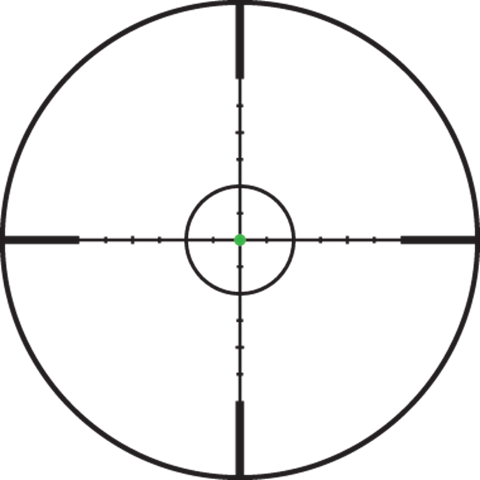 I really didn't care much about the illuminated reticle as I never shot in anything but bright day light.
The Firedot-G SPR reticle is Mil Dot and makes for quick changes when engaging targets at different distances.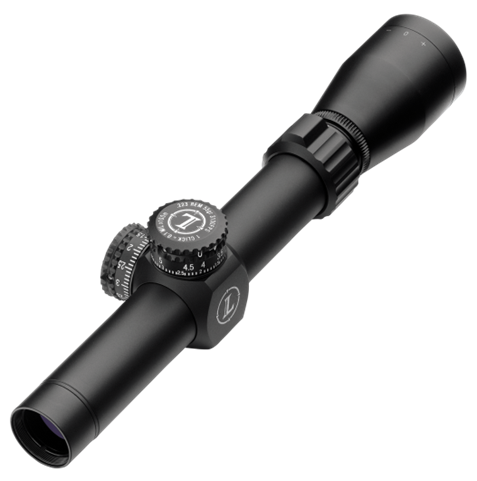 I really don't have much to say on this scope other than how much I liked it. This scope made for great shooting at everything from 7 feet to 300 yards (max range we used it at).
At the price of a magnifier and red dot, this scope comes under by half (if not more) in most cases, at $564.99 for the illuminated and $374.99 for the Duplex. (below)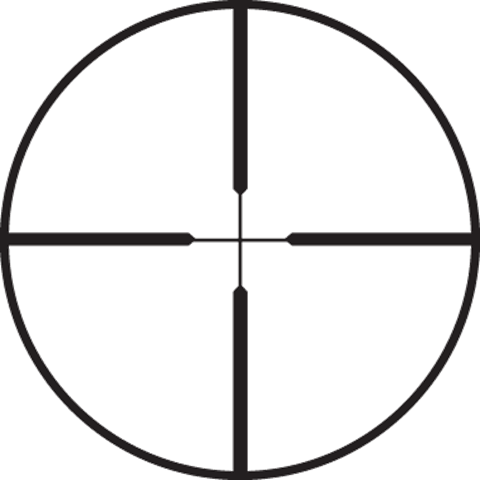 After years of uses I have found that my Leupold's have always held up from trips to the range and being jostled around in the backseat of my pickup on old dirt roads.
Time and time again they have showed me that they know how to make quality and dependable scopes and make you want to return for more.