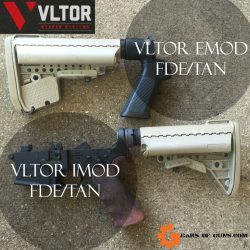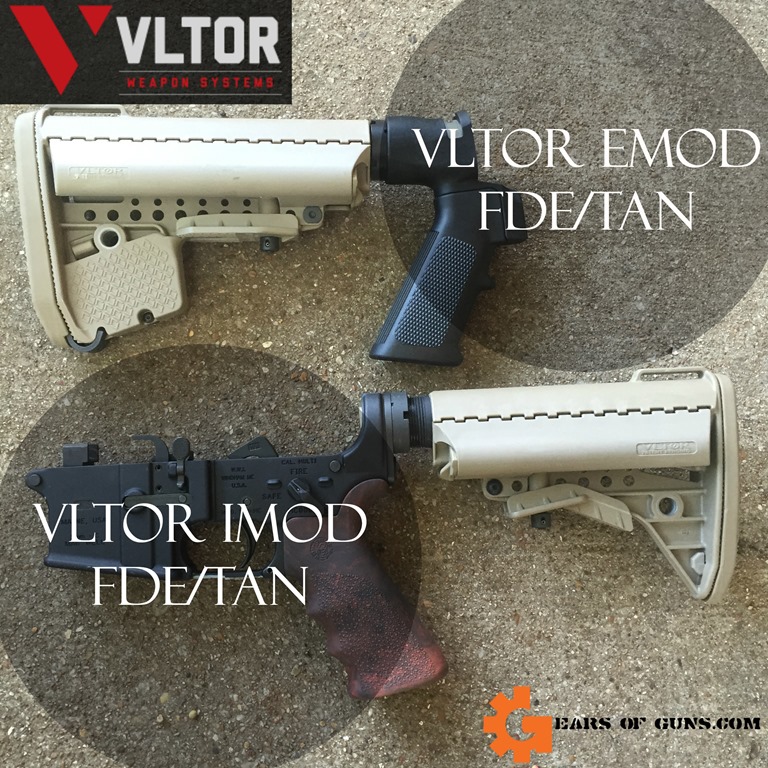 Today we look at 6 Vltor stocks in Black, FDE/Tan and Foliage Green. Vltor sent the IMOD and the EMOD stocks for us to test on the #WindhamProject.
I love the fact that the EMOD stock has the battery compartment for my CR123s.
The IMOD stock is smaller so it has less of a foot print in your safe or hard case but still has the beastliness of the EMOD to handle anything you throw at them.
The #WindhamProject is a Windham Weaponry RMCS-4 AR which is chamber in 5.56, .300BLK, 7.62x39mm, 9mm and .22lr. We have grabbed some of the most awesome parts of the gun industry to help us better customize this rifle and show you how to can turn this rifle from something awesome to something EPIC and drool worthy at the range.