GLOCK has a new model, the G30S (Slim), originally designed for an elite law enforcement unit and a great firearm for concealed carry. The GLOCK Engineers took the slender GLOCK 36 in .45 AUTO and paired it with parts from the big-bore GLOCK 30 SF. The GLOCK 30S has a 10+1 capacity magazine and can also except the GLOCK 21 magazine that holds 13 rounds.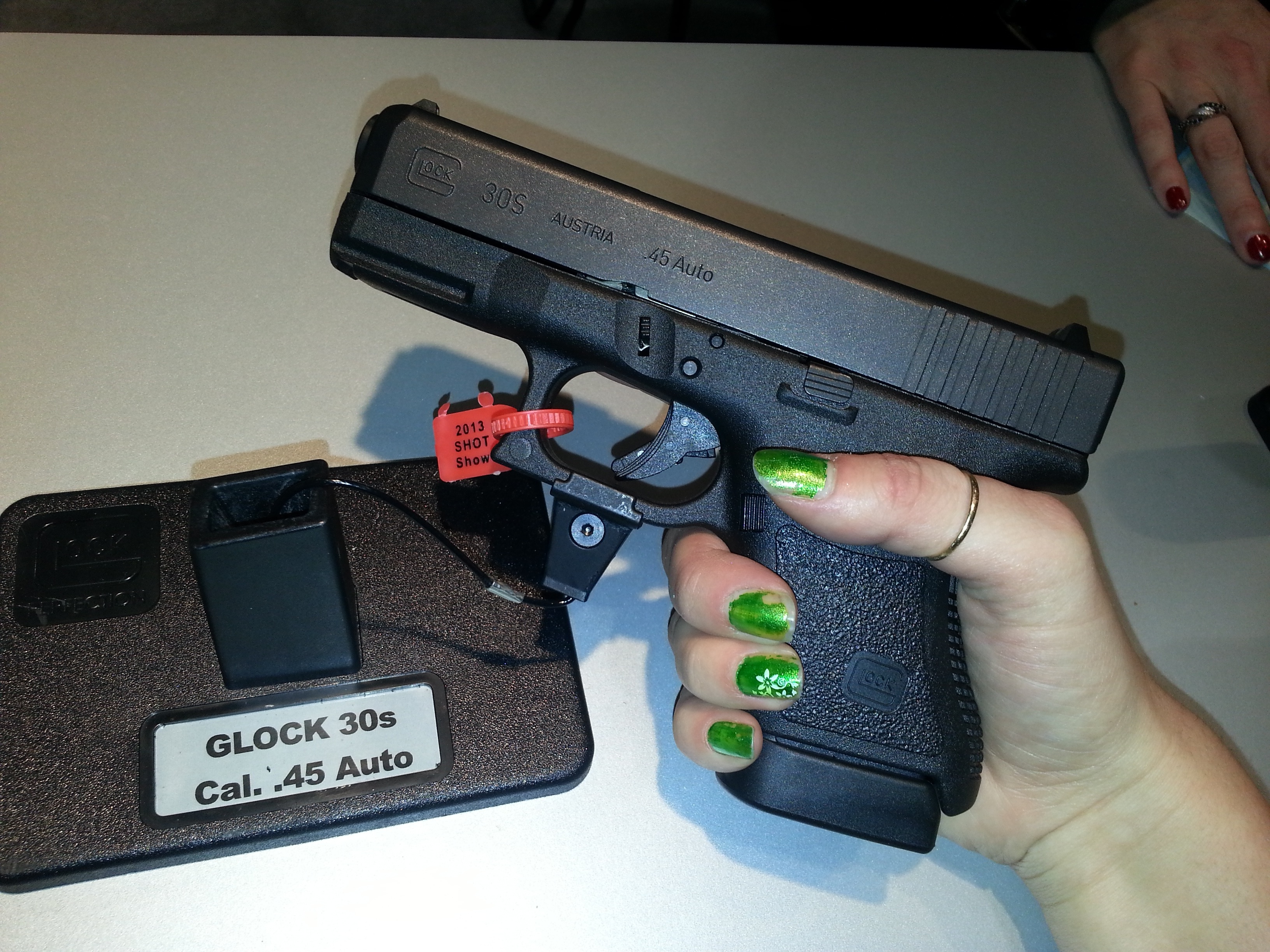 After examining the G30S I was not disappointed, it has the external qualities from GLOCK you have grown accustom to; the paradigm-setting polymer receiver, The GLOCK SAFE ACTION fire control system, allowing the shooter to use three independent automatic safeties fast; a super-hard, corrosion-resistant, low-reflective external finish on the slide, barrel and GLOCK night sights; and the GLOCK standard cold-hammer-forged barrel with octagonal rifling for the .45 AUTO cartridge. When I was walking up to the table the G30S appears identical to a GLOCK 30, but when I reached the booth I noticed the G30S slide was actually thinner then the G30's.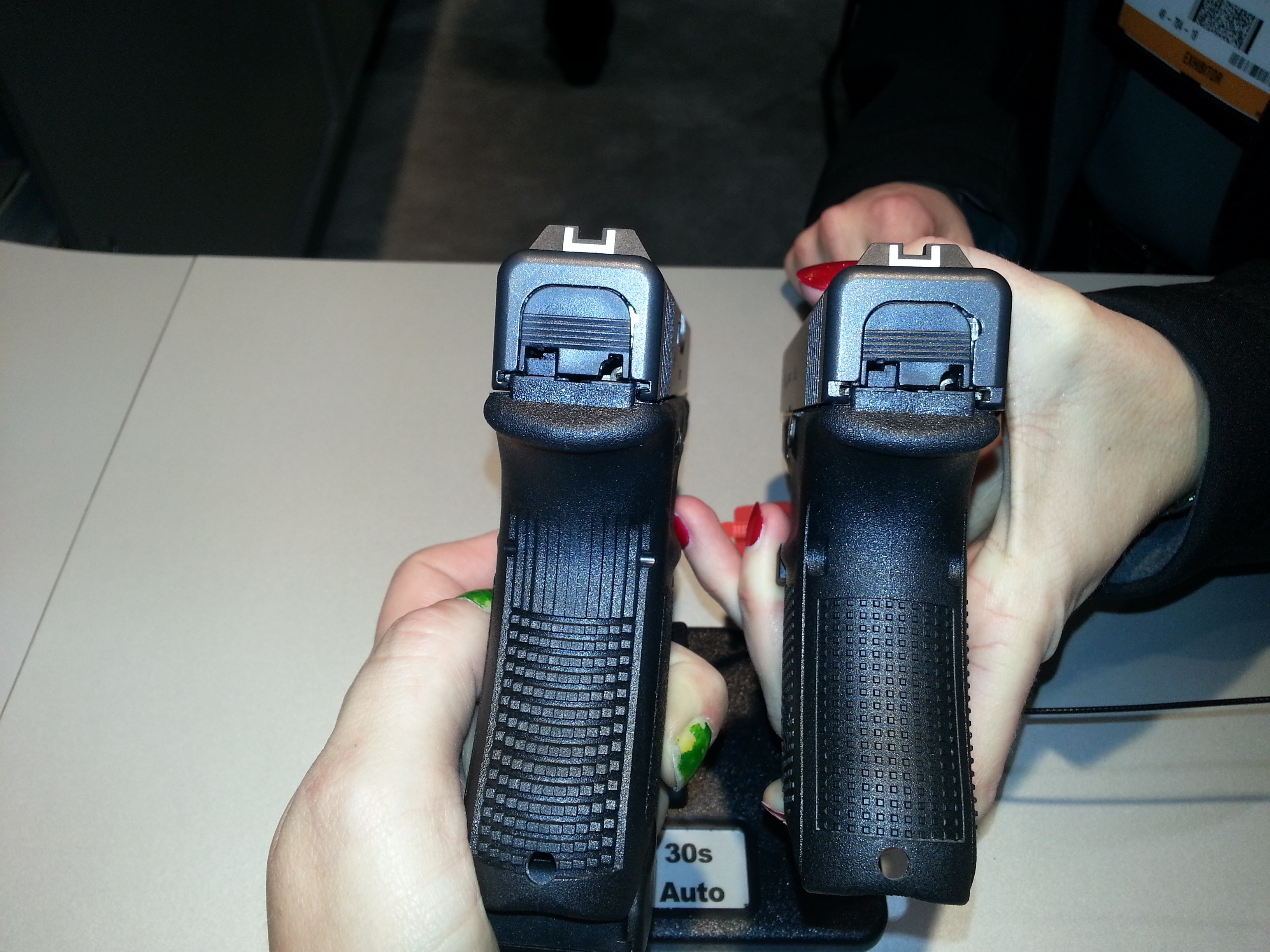 When I picked up the GLOCK 30S it fit comfortably in my hand, you can feel the Short frame/Gen4 frame design immediately.
Atticus with his larger hands still said it was comfortable in his hands. Over all I really liked the gun and would use it for my own personal carry.
-Buuny