Shot Show 2016 Industry Day Final Recap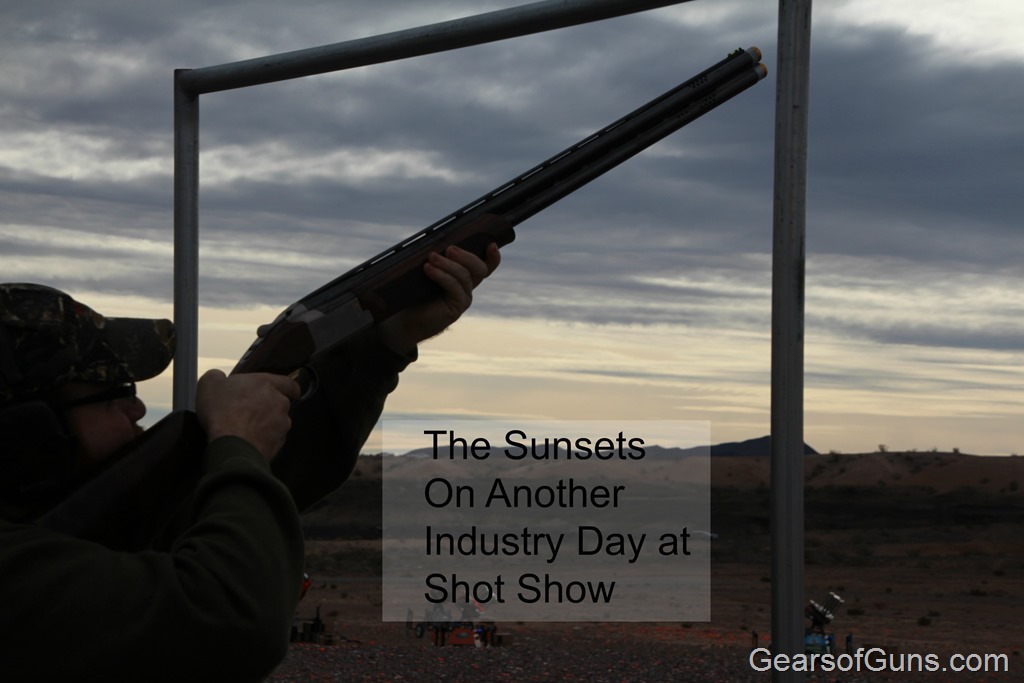 Clayton Shoots the Winchester Over Under Shot Gun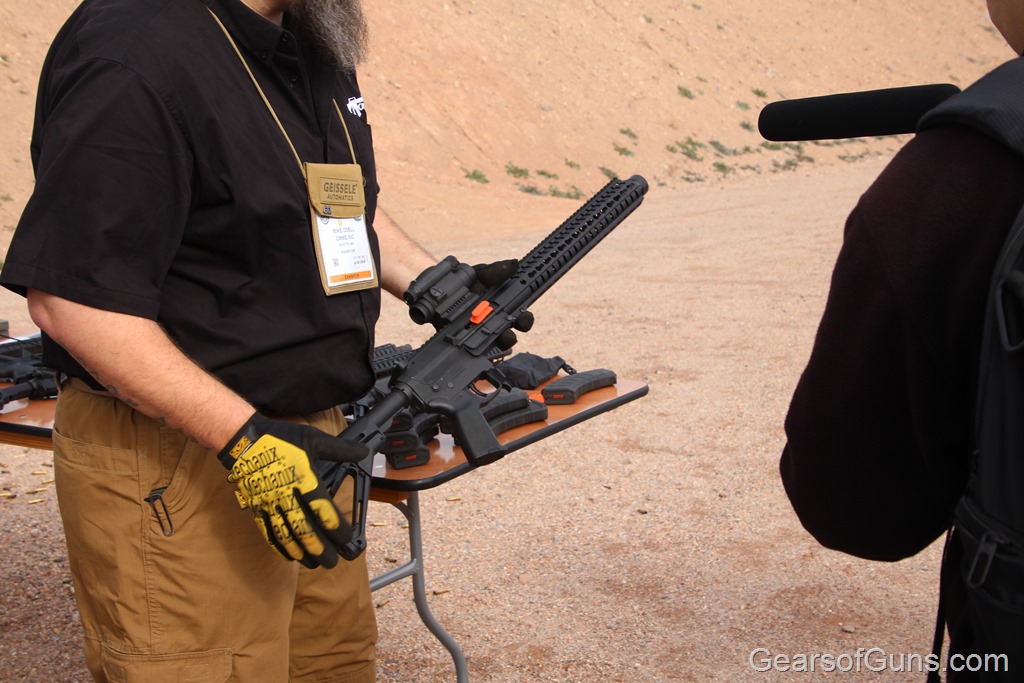 A look at the CMMG Mutant MK-47 KRINK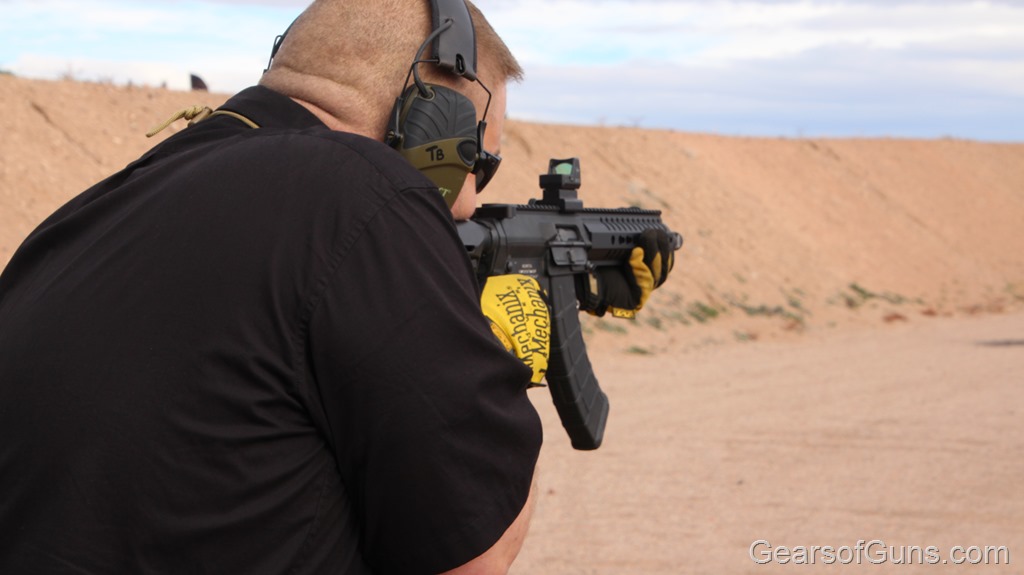 Watching the CMMG Mutant MK-47 SBR being shot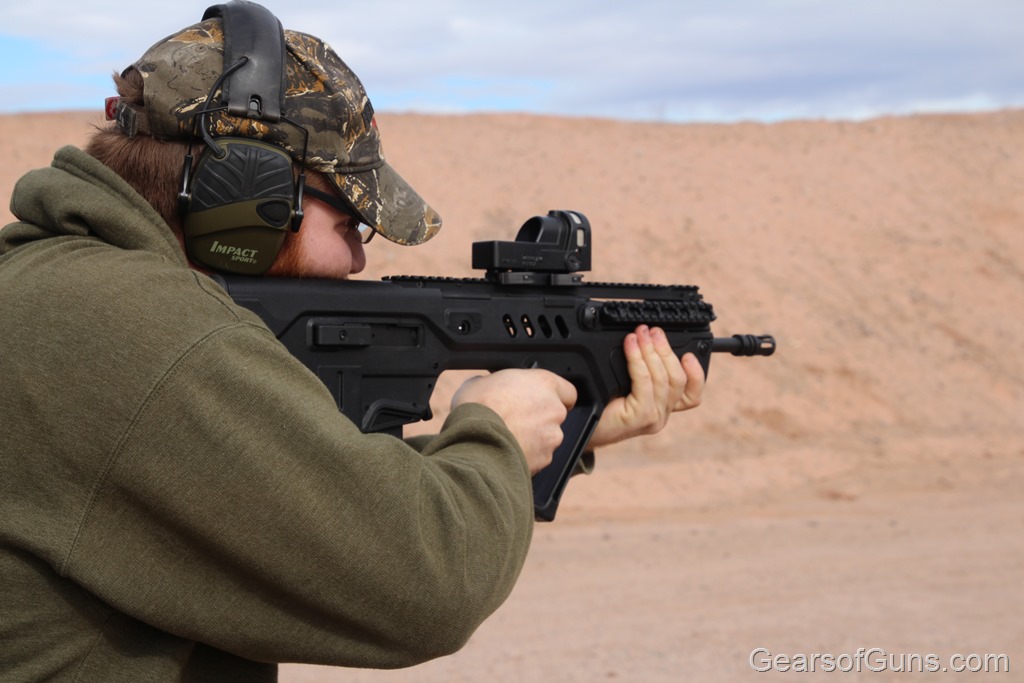 Clayton shooting the iwi Tavor 9mm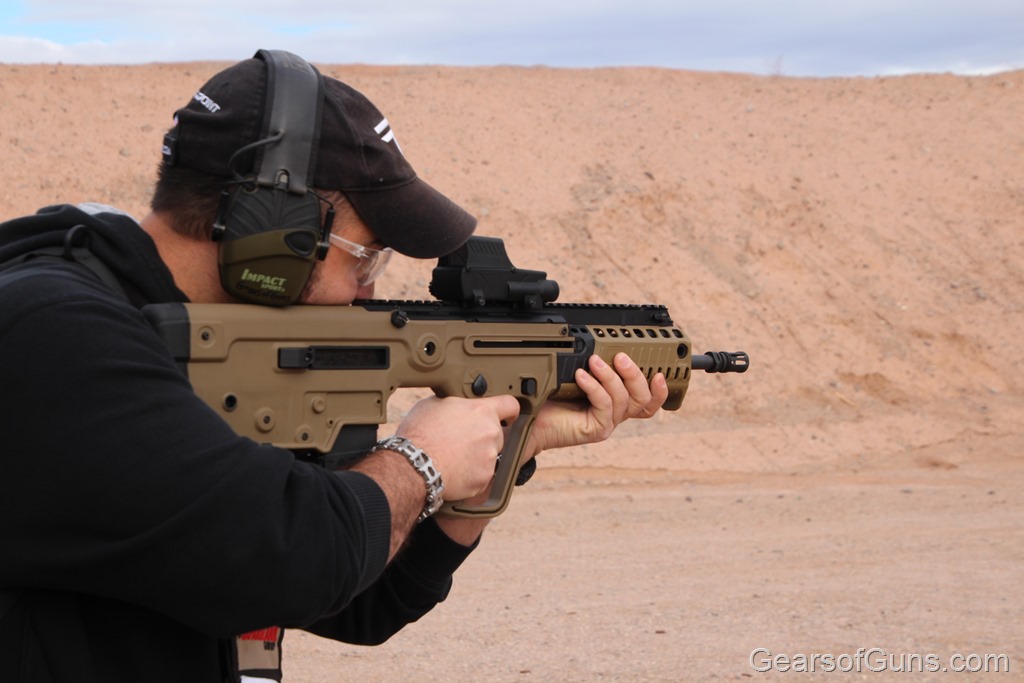 Atticus shooting the iwi Tavor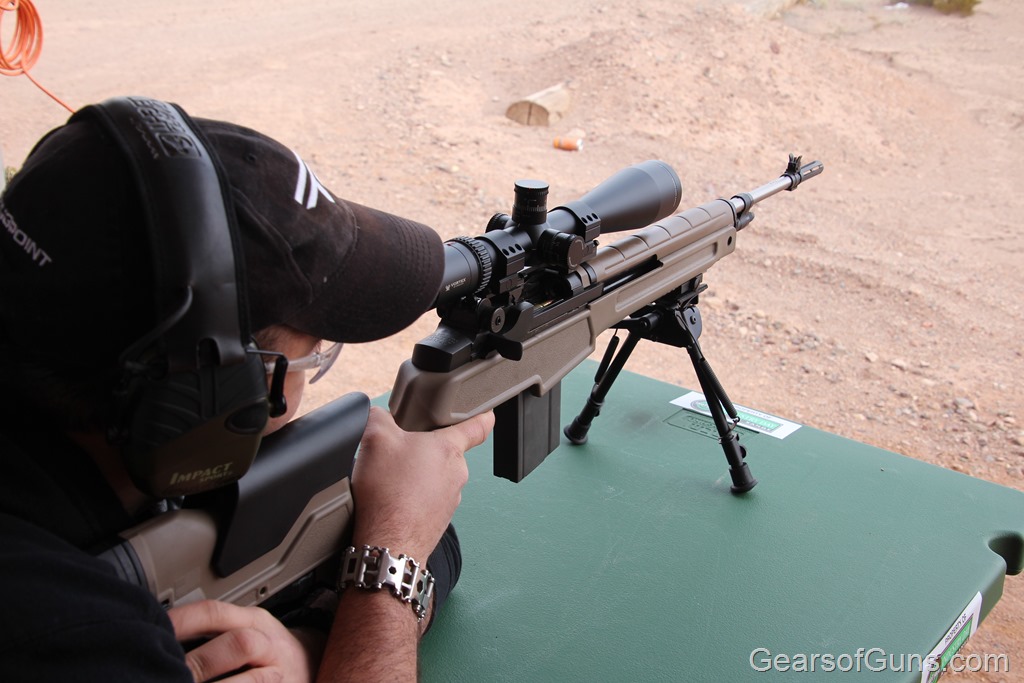 Atticus with the Springfield Armory M1A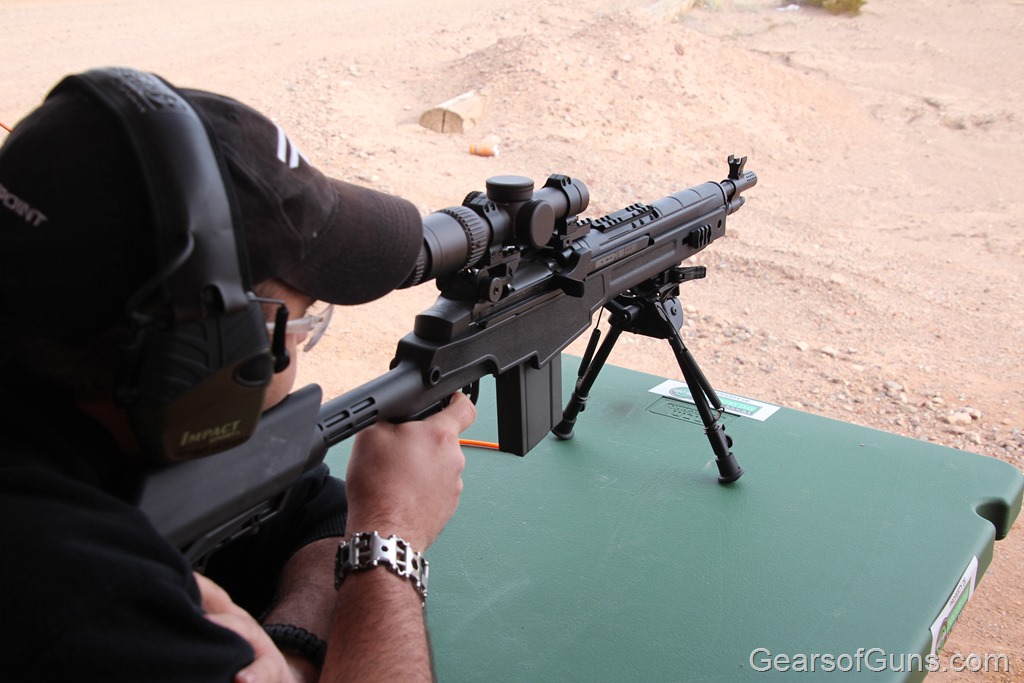 Atticus shooting the Springfield Armory SOCOM 16 CQB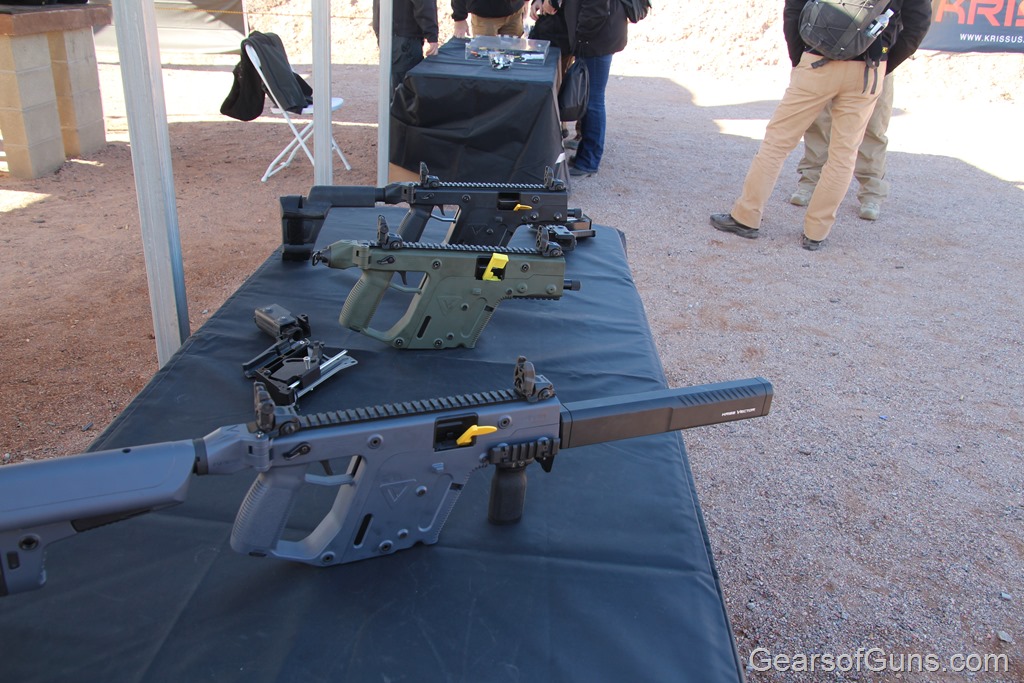 Visiting the Krissvector booth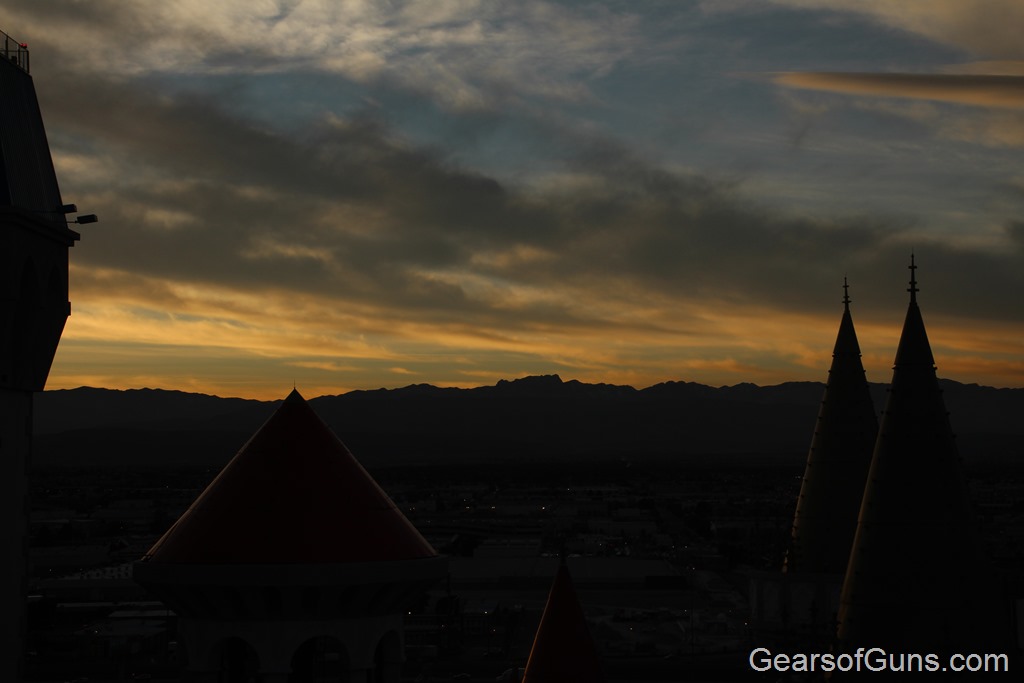 Sunset on the Strip at Las Vegas
The next few weeks we will have posts by subject: rifles, shotguns, handguns, range gear & EDC, etc.  Hope you will stay tuned for all the photos as we use the month of February to post all the photos and wrap up Shot Show 2016.
We want to take a moment and make a small disclaimer.  We are posting the photos that our photographer got. We talked to so many people and some of the photos of those booths just didn't turn out well.  The posted photos in no way support one manufacturer over another.  With so many people at the show, the lighting, etc, it was just the luck of the shot.
Atticus James is traveling in India for the month of February.  You can follow his adventures at AtticusJames.com.  In the meantime, he has left all of the photos from Shot Show 2016 for those of us left behind to post for him.  (This would explain any issues with photos being mislabeled.  Apologies in advance if this happens).