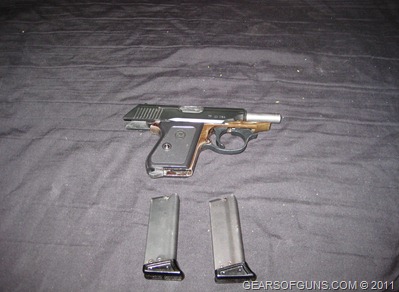 Caliber: .22 long rifle
Length: 5.39"
Height: 3.94"
Width: .91"
Barrel length: 2.85'"
Weight: 14.34 OZ
Magazine capacity: 7+1 rounds
The Iver Johnson TP .22  is a fun little gun to go plinking with. The gun pictured looks to be rusted but that is just the patina on the metal and when handling the pistol it isn't that reddish-brown.
I was sent a site with gun manuals and from the forums I am apart of I have seen a few people asking for a manual for this pistol and well…. here is it.
The gun is notoriously bad with feeding and ejecting some types of ammo. I have found it likes copper jacketed .22lr the best and doesn't like slow steady shooting, it is a "I have 7 rounds in my mag and I want to shoot them as fast as you can pull my trigger" type of gun.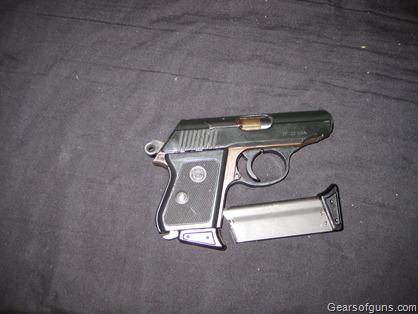 This is a nice starter pistol for teaching someone how to use a pistol.