A friend reminded me that today is the BIG 100th birthday of John browning's M1911 pistol.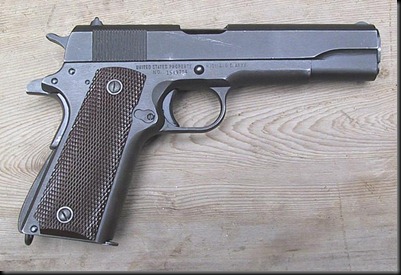 Since it was introduced and fielded for the US military they have ordered 2.7 MILLION Handguns. The gun was designed by John M. Browning and was adopted by the US Army on March 29, 1911. The M1911 design has been changed very little throughout the past 100 years.
Specs
Caliber: .45 ACP
Magazine: 7-round standard magazine.
Type: Semi-automatic pistol
Action: Short recoil operation
With this gun being manufactured by so many companies… Who is your favorite? Leave us a comment and tell us what you think.