I have been provided the materials needed for this review. However, my opinions are entirely my own and I have not been paid to publish positive comments.
I was contacted by Kilimanjaro Gear asking if we would be interested in reviewing a few of their products. I had not heard of them prior to getting their email but after looking on their website I found 3 items we were interested in reviewing. This is a review of the two knives that I received.
The Back Story
I am not really a knife guy or know much about what makes one metal better than another. My only experience is, that I have carried at least one knife on my person everyday for years. My grandfather always carried one in his pocket and in the BSA we always carried one. When I turned 18 it was just natural to always have one on me.
My sister and I received our first knife from my father at a camp out with cub scouts. A few minutes after receiving the knife, my sister took hers and broke the tip off popping rocks out of the road tar.   Needless to say my father was not happy.
In the BSA, I carried many knives over the years. I had Victorinox, Kershaw and a Smith and Wesson, S.W.A.T Millennium Run Knife I received from my scout master for achieving the rank of Eagle Scout. I carried the S&W knife until last year when my father gave me another knife that had a webbing cutter and a glass breaker on the end. I liked the knife for the most part but my biggest problem with it was that it had a half serrated edge. A half serrated edge is one feature I hate with a passion on my EDC knife.
The Knives: Vello and Shira
Kilimanjaro Gear has 5 categories for their knives. Every day, Outdoor, Tactical, Hunting, and Fishing. I looked over all of the knives and chose the Vello and the Shira from the tactical catagory.
Vello Specs

:
8Cr13MoV Stainless Steel Blade
G10 Handle
Dual Thumb Stud
Liner Lock
Seat belt cutter
Pocket Clip
Bottle Opener/Screwdriver
Carbide Glass break

Overall Length: 7.8 in
Blade Length: 3.1 in
Closed Length: 4.6 in
Weight: 5.1 oz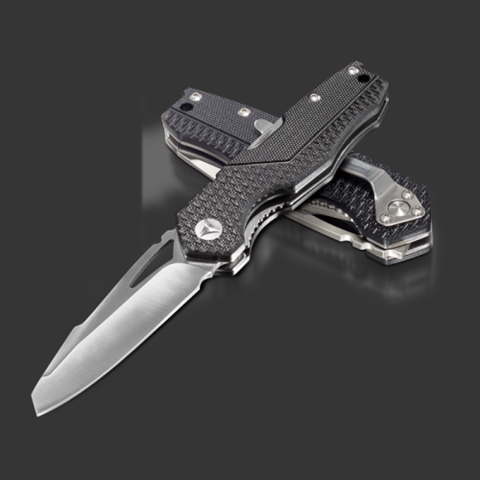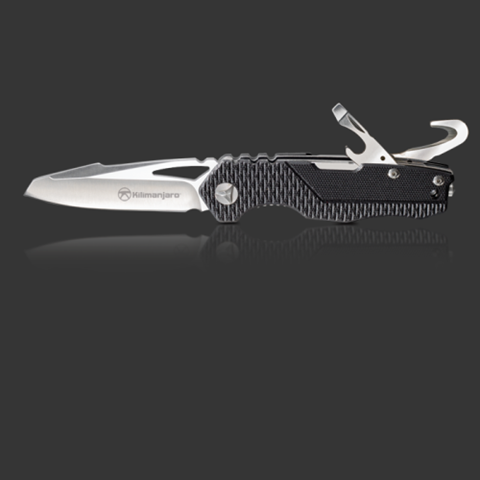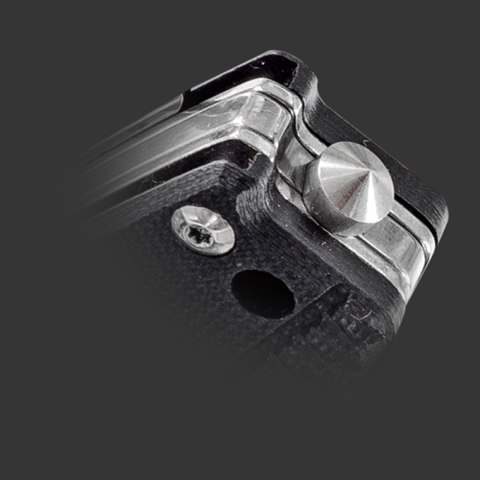 I liked this knife because it closely matched what I was already carrying. I have carried this knife most everywhere I have gone for the past 4 months. I haven't used the glass breaker, but bottle opener and blade screw driver have been nice. The webbing cutting came in handy a few times.
The blades edge was poorly shaped and sharpened when I pulled it from the package but I quickly fixed that on the knife sharpener from Worksharp.
The knife holds an edge for a few weeks of use before I have to put it back on the sharpener. I would say it is light to medium duty cutting knife. I open a lot of boxes and so it has been good at doing that at the very least.
Shira Specs:
Full tang construction
Rubberized handle overlay
8Cr13MoV Stainless Steel Blade
Serrated edge
Titanium  Nitride Finish
Nylon sheath for carrying and storage
Overall Length: 10 in
Blade Length: 4.7 in
Weight: 6.9 oz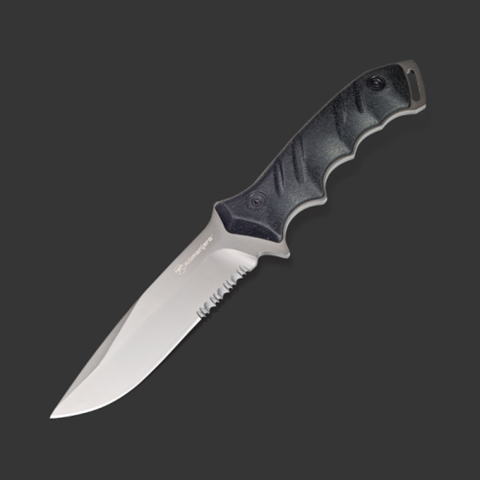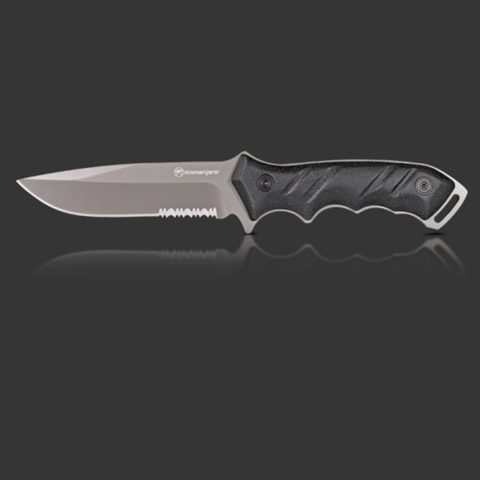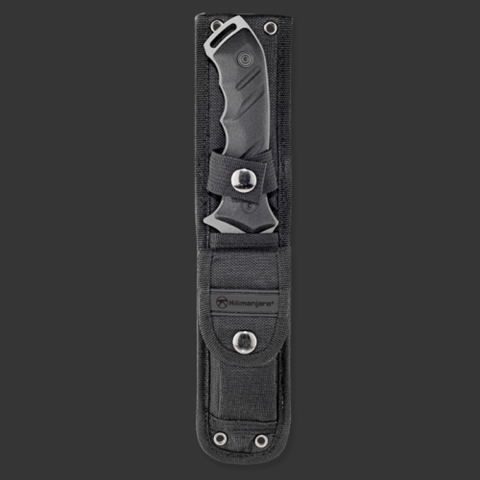 The Shira is my current go-to fixed blade. I don't carry this around all that much. I keep it on my desk for when I get into a fight with that ninja tape that always seems to want to stick to itself. When I carry it on me for a few days in a row I notice I still tend to go for it even when I don't have it on me.
As I said before, the blades out of the factory are poorly shaped and sharpened. I have a very nice knife sharpener that I use, but I would recommend if you purchase these knives to get them professionally sharpened if you are not skilled at it.
The sheath is nothing to write home about. It is a molle sheath. It is standard webbing style clothe sheath that I plan to replace with kydex so it is a straight pull down knife off a molle vest.
The knife is half serrated which is something I really hate on a knife but I know a lot of people love that feature.
Overall
The knives are good utility knives. I liked that the Vello offered a good all around knife that can be used for EDC or can be kept in the car in case of an accident. I liked that the Shira is a full tang with a point on the butt of the knife so you can break glass or whatever you might need without using the blade.
The knives need to be better profiled and sharpened out of the factory. Once you get the knife you can easily get that done for a couple of bucks at your big box outdoor stores.