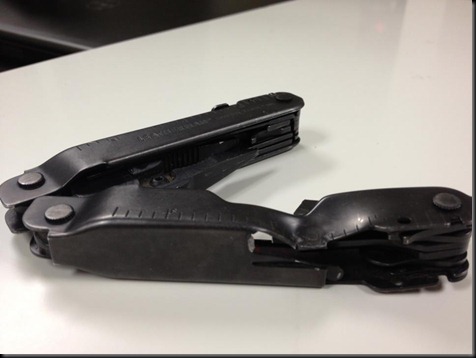 I saw this on the Leatherman Facebook page and had to post it.
PHOTO FRIDAY :: A couple weeks ago a service member who asked to remain anonymous came into our store and handed us this tool saying, "I know this isn't under warranty, but can you help me get it fixed?" The Super Tool 300 was on him in Afghanistan in its sheath on his vest when he was shot at. Of course we wasted no time getting him a brand new one. We'd like to take a moment to say a huge thank …
you to all the heroes of this country who don't do it for the glory, but because they believe in the greater good. They are some of the hardest working Americans around. We are truly honored that you use our tools and we support you 100%. Thank you for your service. And to this local hero, we are glad you are home safe and sound.