I have been provided the materials needed for this review. However, my opinions are entirely my own and I have not been paid to publish positive comments.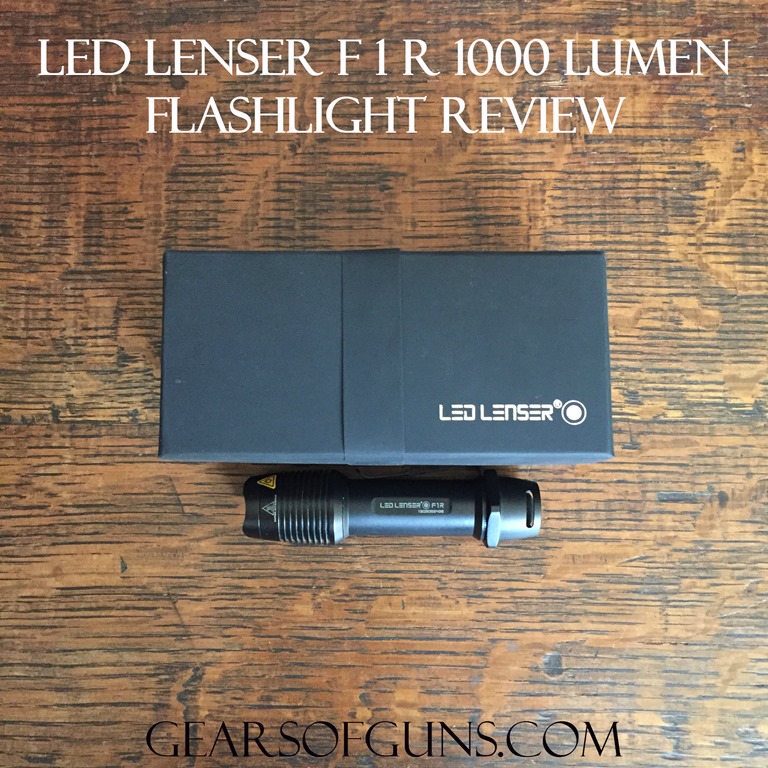 I spend most nights doing things like going to the gym or grocery shopping or working so it has become automatic for me to grab one of my many flashlights before heading out the door, day or night. I like to carry at least one flashlight on me at all times. You just never know when you are going to need it.
If you asked one of my friends or family they would probably all say the same thing when it comes to me and flashlights. "Atticus must be afraid of the dark with all the different flashlights he has around him".
A few months ago I acquired an LED Lenser F1R flashlight for review because of it size and lumens. While 130 lumens works great, I like to have the brightest damn light possible in my pocket. LED Lenser is part of the Leatherman brand so I trust their products to be reliable.
The Packaging
This is a great gift item. It is packaged for gift giving. You open it and it keeps on giving. Nicely designed LED Lenser!
Specs
· LENGTH: 4.53 in | 115 mm
· WEIGHT: 4.23 oz | 120 g
· BATTERY TYPE: 1 x 18650 Li-ion
· RECHARGEABLE: Yes
· RECHARGE TIME: 7h
Includes:
· Cleaning Cloth
· Brush
· Charging Station
· Variable Clip
· Tactical Ring
· Replacement O-Ring
1000 lumens packed into a 4.2 oz, HA III anodized package won't disappoint, no matter the job, mission, or activity. The rechargeable lithium ion battery supports this high power LED for 3 hours on high along with integrated roll protection, interchangeable glass breaking ring, IPX8 waterproof housing, and a convenient battery charging station. The F1R brings a new standard in compact flashlights.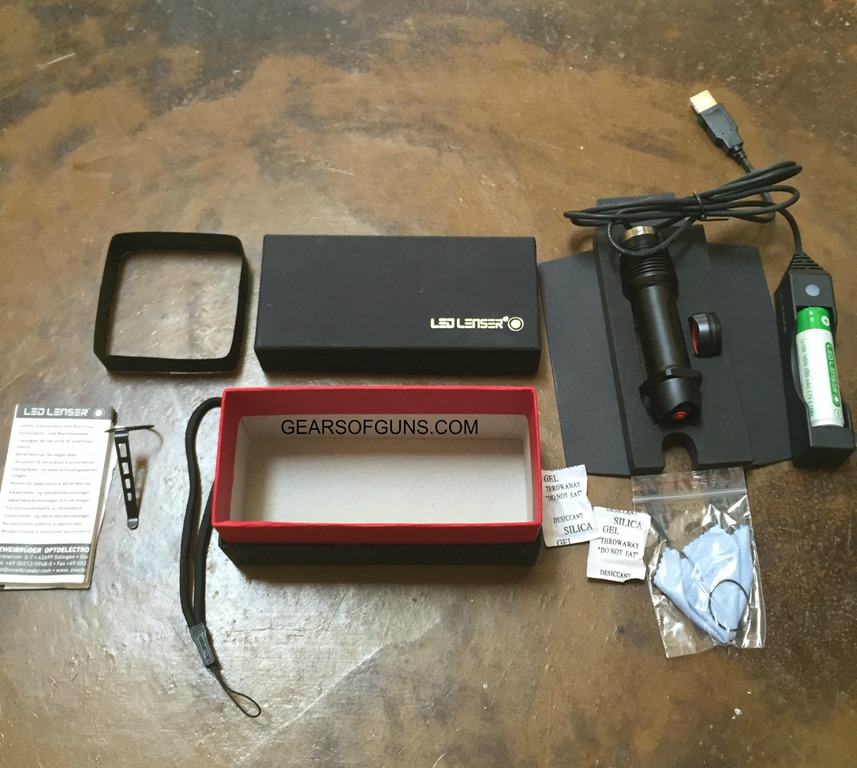 Overall Thoughts
The battery life is great, the size and weight make this flashlight comfortable to carry in your pant pocket, the different modes of lumens is perfect for any job, the battery is a common enough battery you can pick up rechargeables online easily.
Something that I really loved is that the light comes with a battery AND a charger. When it comes to batteries that are not your standard AA or AAA or CR123 I find that I am more apt to look at a different flashlight if it does not come in one of those three types or a rechargeable battery and charger.
The charger is a USB plug so you can use your Smartphone cable adaptor or just charge from your computer. Options… I like that.