This last weekend I took a long, cramped trip down to Ft. Hood to qualify with my rifle. This time it was different though, this time I was issued my first M4.
I'm not a huge fan of the M16 and that's no secret. It jams, it's clunky, it's inconvenient in small areas and its sights are antiquated. The M4 though, this sweet little baby has changed my mind about U.S. issued assault rifles. One of the first things I noticed was the much improved sight functionality.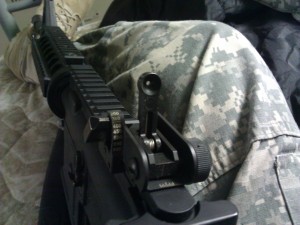 Notice the rear sight, it flips up. How cool is that? They really thought of everything. The elevation adjustment is a simple click and not a menacing horizontal knob like the M16 has.
The insides of the M4 look identical to the M16. Making transition simple, even for the slowest of soldiers. Here is a quick field-strip of the m4.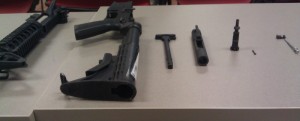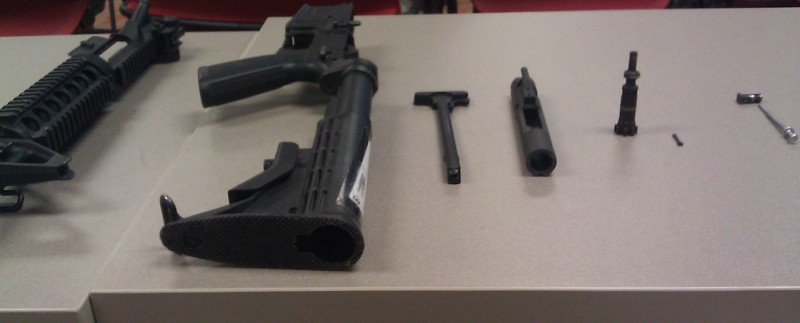 While the aesthetics of the rifle are neat in itself that's not really the most important thing. What is important is how it shoots. I have never shot such a tight shot group in my shooting career. From the command "fire when ready", my three bullet holes were damn near on top of each other. This I think is partially due to the shorter length of the rifle (better positioning), the adjustable buttstock(better recoil control), and of course my mad shooting skills.
Moral of the story – the M4 rocks.
Bonus range picture: