I have been following the M110 Semi-Automatic Sniper System since it was in the trial stages.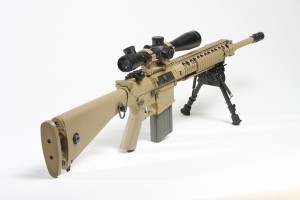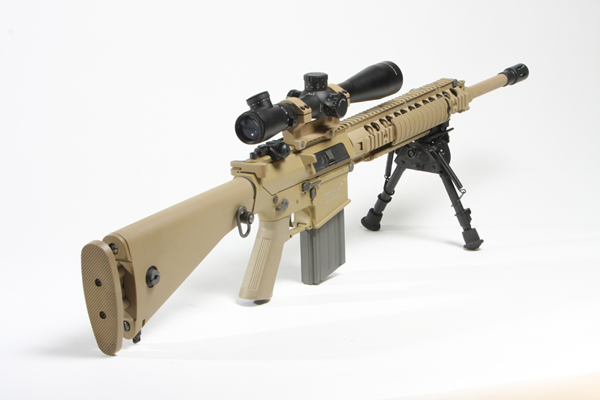 CHAMBER: 7.62 NATO
RATE OF FIRE: Semi-Auto
VELOCITY: 2,571 fps (175 gr. M118LR) 784 meters p/ second
MAGAZINE TYPE / CAP.: Standard 10/20 Rounds
WEIGHT (w/o MAGAZINE): 16 lbs
LENGTH w/ STOCK RET.: 46 3/4″
LENGTH w/ STOCK EXT.: 47 1/4″
BARREL LENGTH: 20″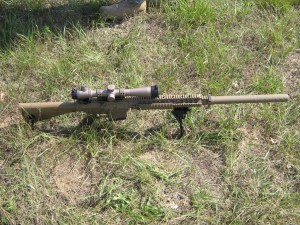 The M110 Semi-Automatic Sniper System is to replace the M24 Sniper rifle used by snipers in the United States Army.
M110 is based off the original AR-10 developed by Eugene Stoner and redesigned by the rifles manufacturer Knight's Armament Company.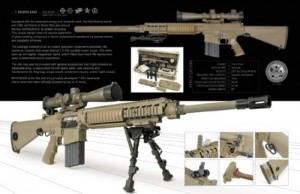 From what i have read and the comparison of M110 SASS vs. the Panther LRT-SASS is that the M110 has a higher accuracy level to the Panther.