As I discussed in the review of my Windham .308 AR, I am someone who likes to be able to get as much meat on a charging handle as possible. I want to be able to grip and rip when I am running my rifle and the milspec charging handle is just too small in my opinion. When I have to pull back a .308 bolt carrier group, I want to be able to do that without losing grip.
The old saying of "If it ain't broke, don't fix it" came to mind a lot during my research phase of changing the charging handle on Windham .308 AR. My AR-15 (AWS ZA-15) came with a Mecharmor TacOps-1 charging handle.  I fell in love with it the first time I racked the bolt back. I have used the Mecharmor charging handle in my training and I have committed the feel to memory. As I said, if it ain't broke, don't fix it. It was obvious that I wanted to get the same charging handle for the Windham .308 AR as I have on my AWS ZA-15.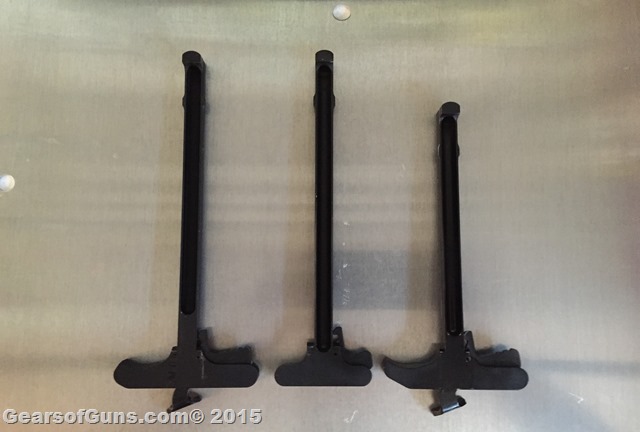 (Left to Right: Mecharmor TacOps-1 .308, Milspec Windham .308, Mecharmor TacOps-1 5.56)
There is no doubt that the Mecharmor TacOps-1 charging handle beats the Milspec handle by a mile when it comes to size.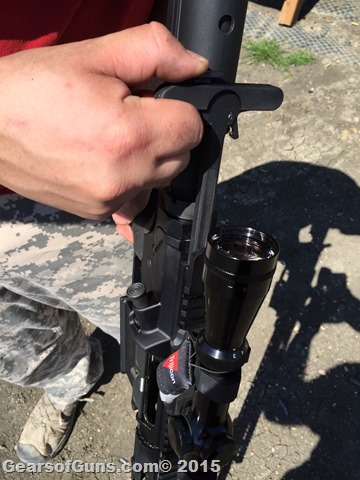 You can see even with one hand I have a lot of real estate to grip the charging handle and pull back on the bolt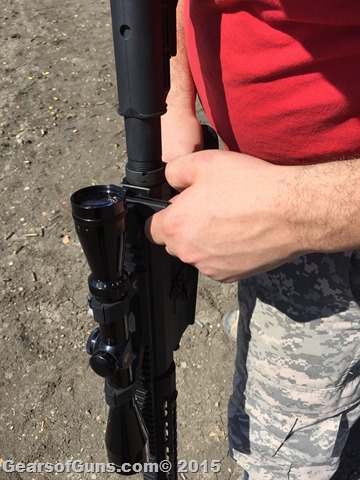 Having the Leupold scope mounted where it is normally, you would have to use two fingers to rack the bolt with the milspec.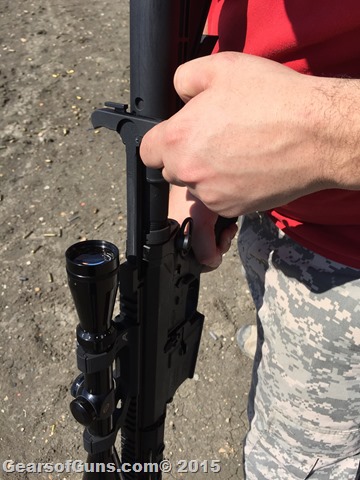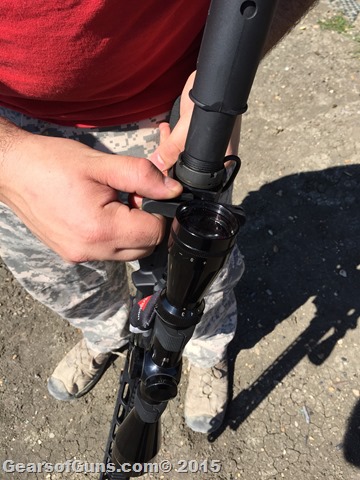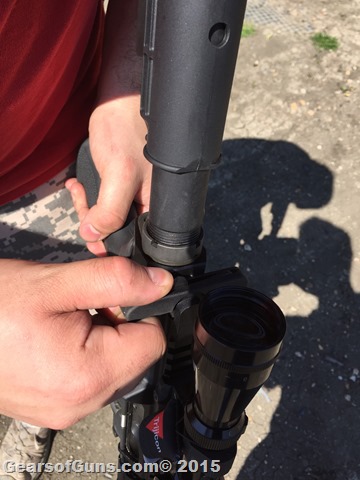 The Mecharmor TacOps-1 is an ambi charging handle.
If you like the compact size that a milspec charging handle has to offer then the  Mecharmor TacOpst might not be for you.  It could create more snag points for when you are using the sling, but I have never had a problem with snagging, so that is just a theory.
Both of the Mecharmor TacOps-1, the .308 and the 5.56  are just under $70  which is on par with most ambi charging handles.
I am interested in doing some comparison testing with other brands of charging handles which might be something I will try to work on this year. Keep watching for any follow up.