SPECS:
Calibers available: 9mm Luger, 9×21 IMI, .40 S&W
Barrel Length : 6.8inches including muzzle device (175mm)
Overall length: 15.5 inches (395mm)
Weight: 5.2 Pounds (2400g)
Versions available:
CM4 (Carbine)
PM4 (Pistol)
The BCM Europearms PM4 Storm semi-automatic carbine is designed in Italy and has its roots based in the Spectre M4 which was developed by the Italian company SITES in 1980s. This firearm was designed by the same people who designed the Spectre M4 (seen below).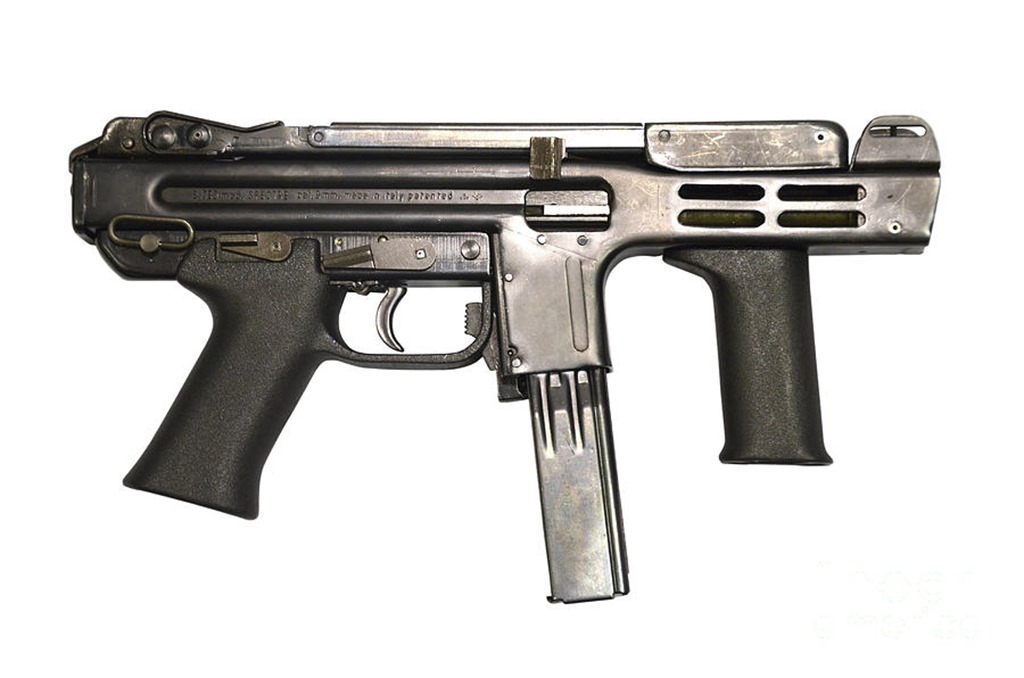 SITES (Società Italiana Tecnologie Speciali S.p.A.) Spectre M4
The BCM Europearms PM4 Storm was designed for the civilian and security markets. The availability outside of Italy is unclear to Gearsofguns.com at this time.
The platform does not have a manual safety since the firearm uses its own proprietary SA/DA trigger group. The first trigger pull will always be double action only and each subsequent trigger pull will be single action similar to that of a revolvers SA/DA trigger.
MSRP for the pistol is 1200 euro and 1400 euro for the carbine.