I have been provided the materials needed for this review. However, my opinions are entirely my own and I have not been paid to publish positive comments.
With this being the 4th flashlight I have reviewed on GEARS you might be wondering if I really use a flashlight that often and if I need all of them. You might think a flashlight is a flashlight is a flashlight in terms of finding one you like based on your needs and how that flashlight SHOULD be your "end all"… or at least until you find a new "end all" flashlight if you use one enough.
My Truth
My truth is a little different; I collect flashlights because there is always a time and place for each of mine. I have a small Extremebeam 160 Lumen that I like to keep on me when I am going for lightweight or when I am wearing a suit. I have my Olight 1100 Lumen Hulk of a flashlight I keep in my bag that goes everywhere with me. Then I have my LED Lensor 1000 Lumen and my Olight M1X Striker that I use in my everyday carry because they are perfect in size and weight for my day to day work.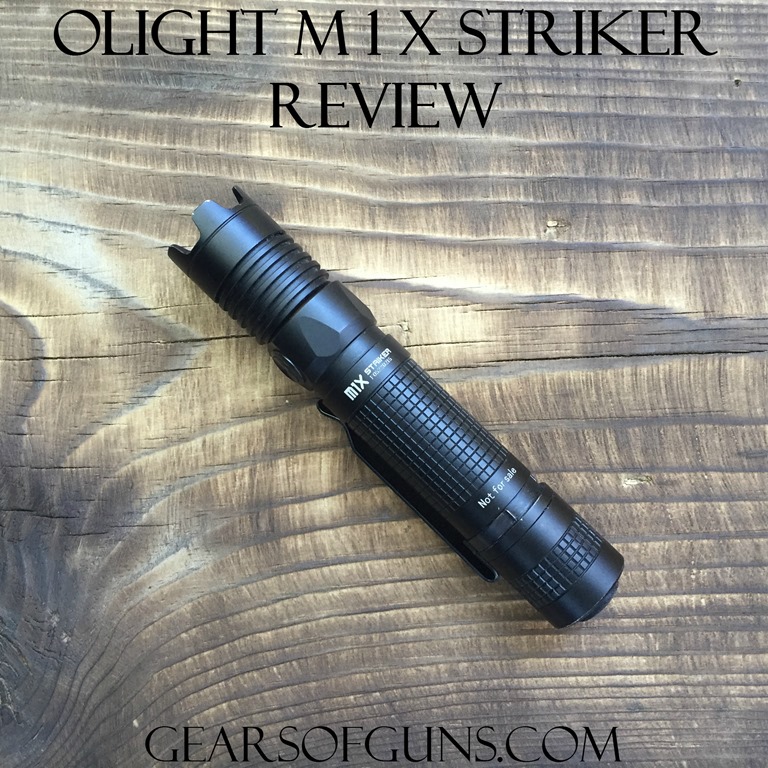 Specs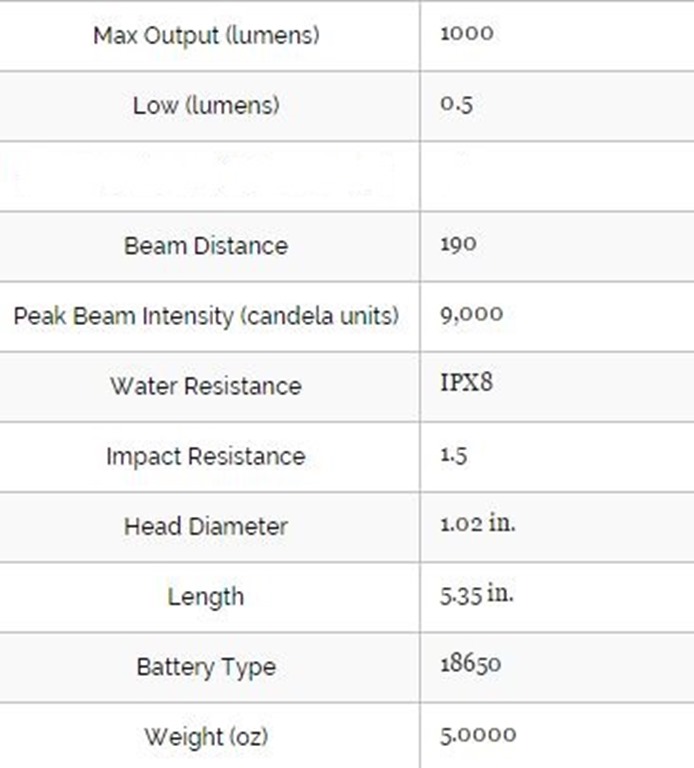 Olight M1X Striker
I had been looking at a different flashlight from Olight when it was suggested I check out this light as it fit the specs I was looking for.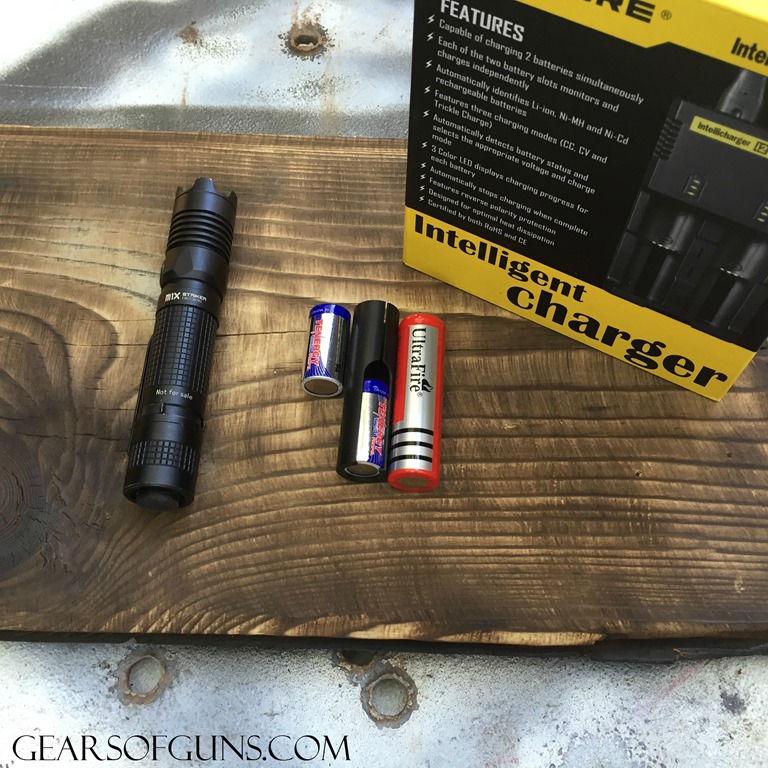 My Specs
· Has to fit comfortably in the front pocket of my pants without taking up too much pocket
· Has to use standard type batteries like CR123.
· Has to have a heavy duty pocket clip that is reliable and replaceable.
· Has to be bright
· Has to fit my hand comfortably
· Has to be a single LED
Daily Use
As I said, this is one of the flashlights I use in my daily rotation. It gets used at least a few times a week and I haven't noticed any wear in the function of the light. Yes, there are minimal blemishes on the body from dropping the flashlight. There isn't any wearing on the coating like you might expect from being slid in and out of my pocket or from sitting in my pocket.
The Olight M1X Striker is made of a multi part aircraft grade aluminum body and all the parts screw together with a tight tolerance feel so you are not worried about it unscrewing on you.
Illumination
The 1000 Lumens is sure to illuminate any area you are looking at. The lower .5 lumens setting is so you can run your light for days without recharging. The .5 Lumens would be great for backpacking if you want to drop as much weight as possible but still have a dependable flashlight. Chances are you are not going to need the brightest light in the world if you are just fiddling around with setting up camp or just looking around the campsite at night.
The Clip
The clip is pretty strong and always snaps back after yanking on it. It is connected to the flashlight with just a C-loop so if you do pull it really hard it will just disconnect from the flashlight and not break the clip off.
The Olight M1X Striker has 2 buttons on it. The top thumb on/off switch and a mode switch near the light end. This makes it easy to change the mode without doing that stupid dance that single button flashlights have when they have different modes.
I like to be able to quickly change my mode. I try to keep my clip pointed at the mode switch so when I pull the light out and have the on/off switch at my thumb I can quickly find the mode switch with my pinky.
Gun Mounts
Olight offers a couple of mounts for their light. I have not put this on anything, I use it for my EDC.
The Battery
The batteries are a pro and con topic for me. The Olight M1X Striker does not ship with a battery and I do some what understand the reasoning behind that. The 18650 battery is not one you can just pick up at the local big box store. I am guessing the thought is; most people will want a rechargeable. Rather than hiking the cost of the flashlight by adding one of their batteries (their 2600MAH sells for $20 on their website).  Olight will just offer them to you or let you just order your own from someone else. I picked up an Ultrafire 2pcs 3.7v 18650 3000mah Rechargeable Battery plus a NiteCore-i2-I2 Universal Intelligent Charger for two batteries on Amazon for $17.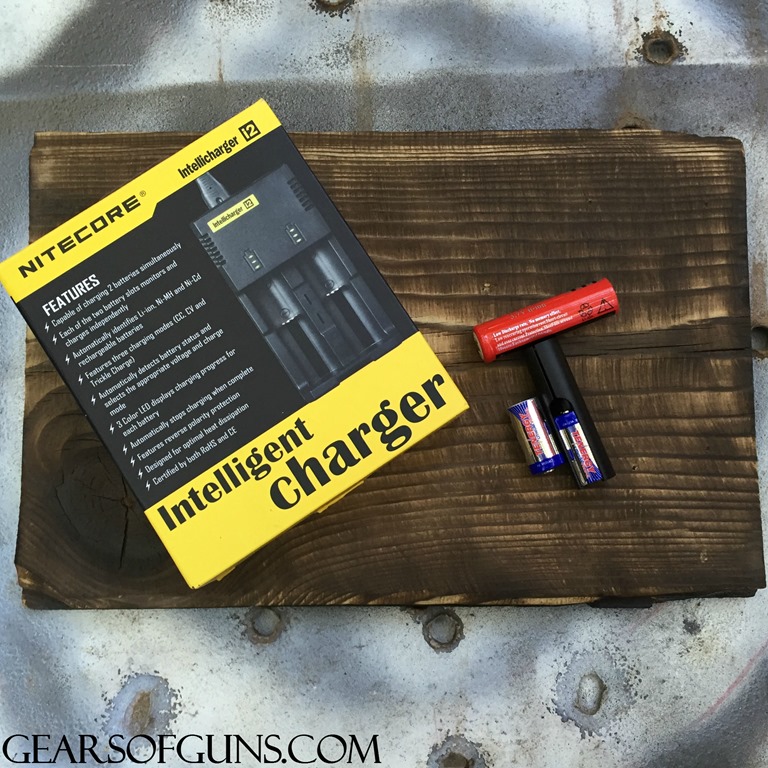 As you can see in the picture above I have two CR123 batteries in a battery sleeve. As you might have guessed but now you can see, I use 2 CR123 batteries stacked on top of each other with this sleeve that comes with the flashlight instead of using the 18650. The run time has been shorter in my experiments with the light but for those of us who use sights and other lights that use CR123 batteries this makes for a nice quick change if you don't feel the need to order a new battery.
Final Thoughts
The Olight M1X Striker, as the name implies, has a striking bevel. I haven't been walking down any dark alleys and been attacked while I have had this light so can't talk about how good or bad it is. This light is built to be solid and ready to handle whatever you might throw at it.
Olight has a massive line up of flashlights that seem to be built with the user in mind and not just building a flashlight. Things like the mode switch, c-loop clip, 1000 lumens and the battery sleeve for CR123.
If you are looking for an EDC that has high lumens for a great price, Olight is a good place to start.