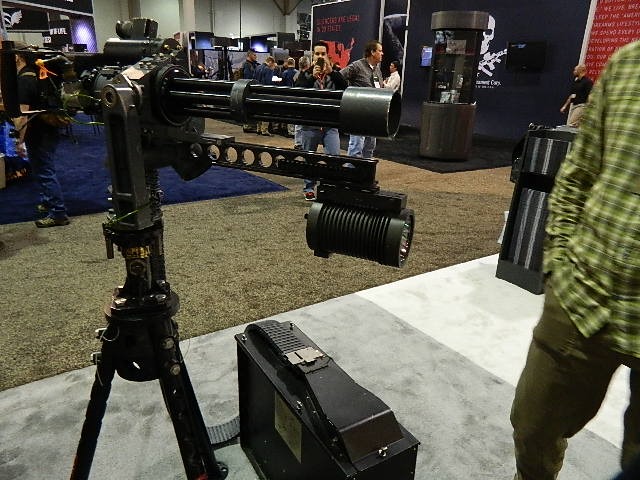 I like this mini gun by Dillon because it can be mounted onto everything from a helicopter to the back of a pickup truck.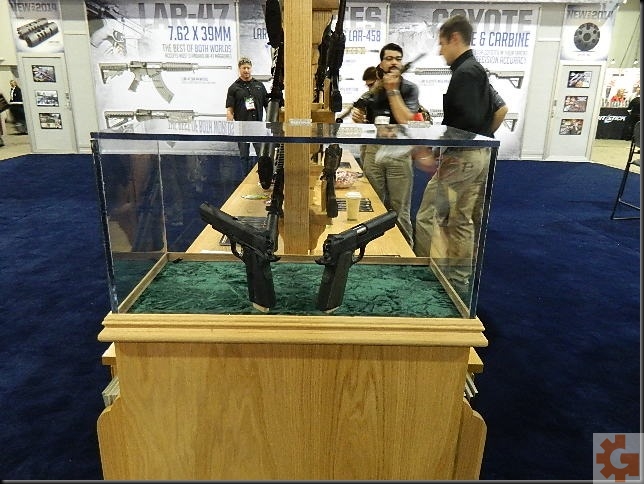 Polymer framed dual 1911's at Rock River Arms had a timeless but effective look.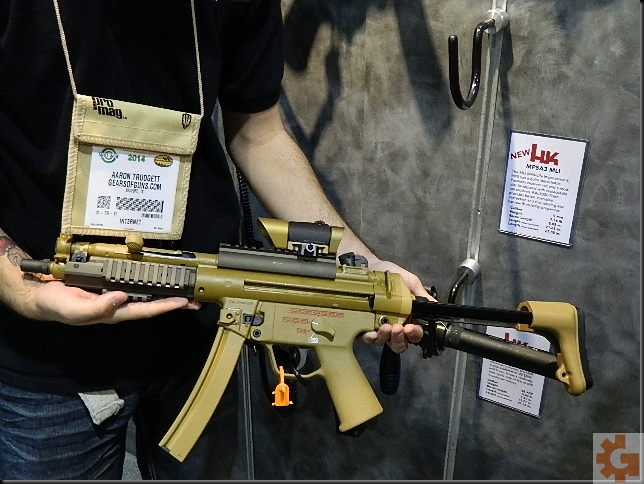 Got my hands on the updated H & K MP5. Surprisingly it was much lighter than I expected.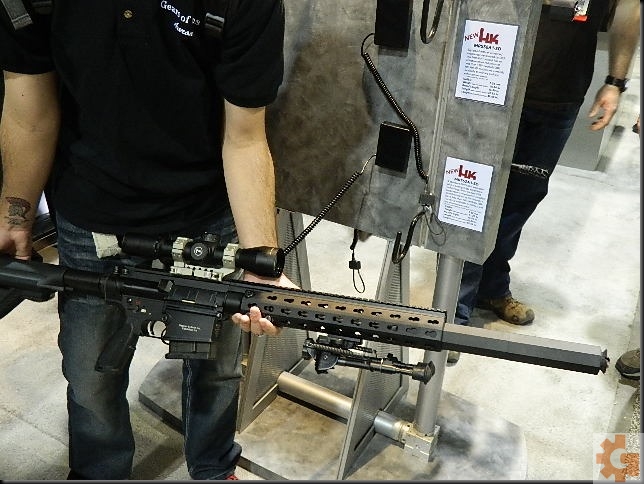 The H & K MR 762 A1-SD with a OSS inc. suppressor is the perfect combination of stealth and power.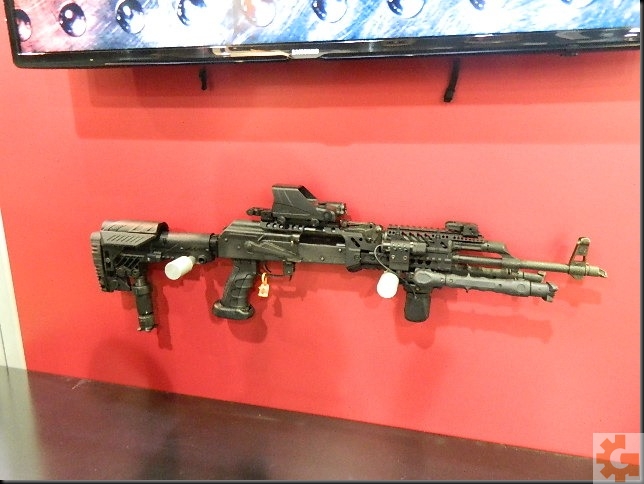 I really like Izmash modernized AK because it proves the AK can continue to evolve with the times and yet remains very versatile.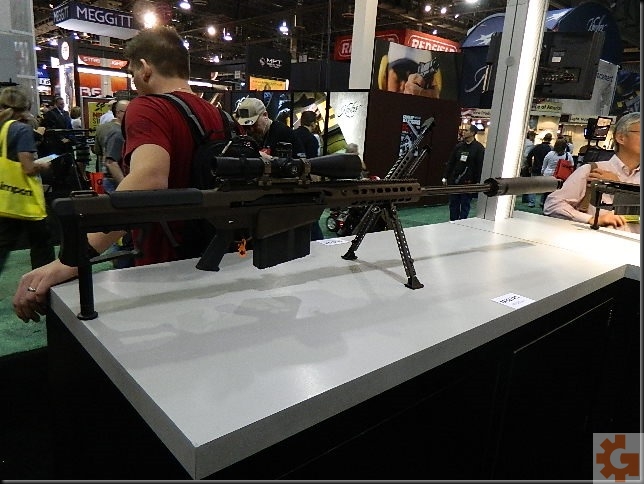 The Barrett M107 with suppresser really stood out in its class of rifle.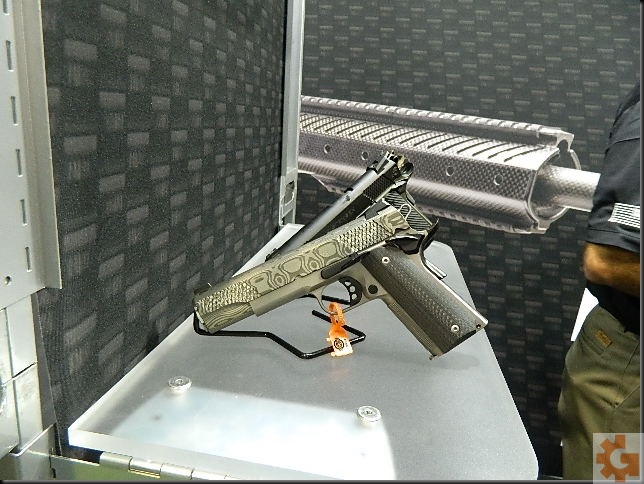 I really like the look of the slides in Damascus steel on this 1911 by Christensen Arms.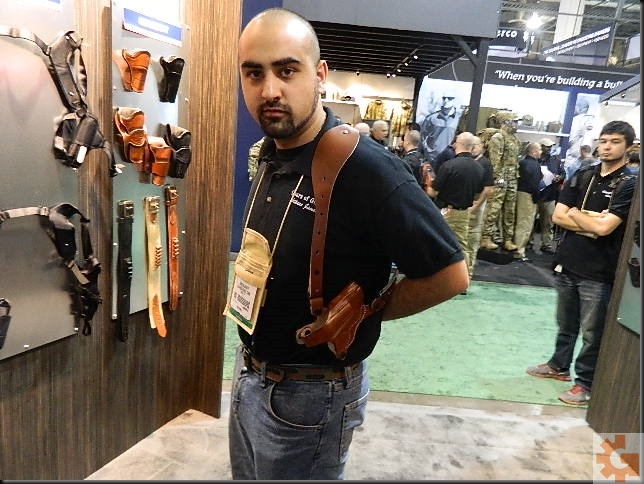 holster by De Santis Gun Hide.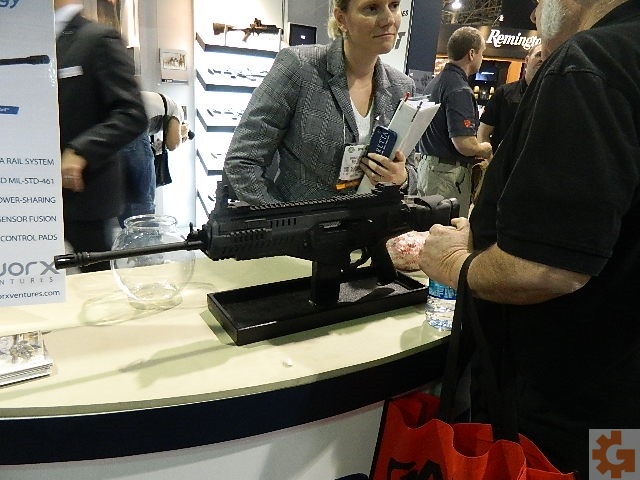 The Beretta ARX-160 was attracting lots of attention with its sleek profile.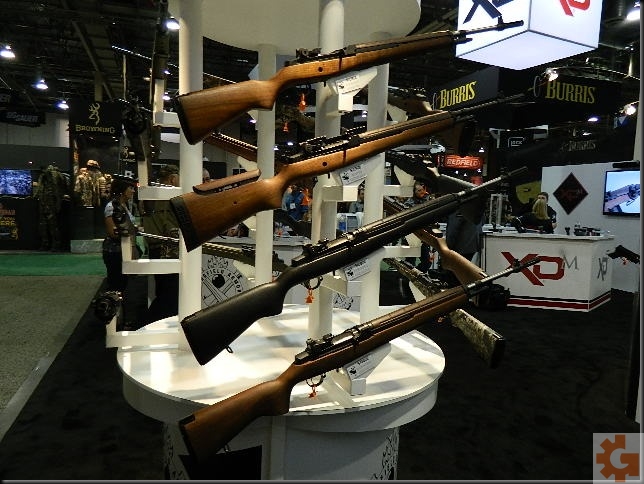 Springfield M1A's on display in several different options.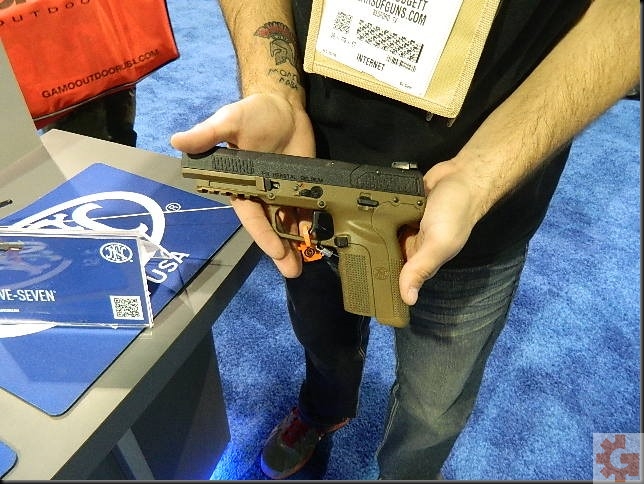 Flat dark earth frame five-seven from FN really stands out.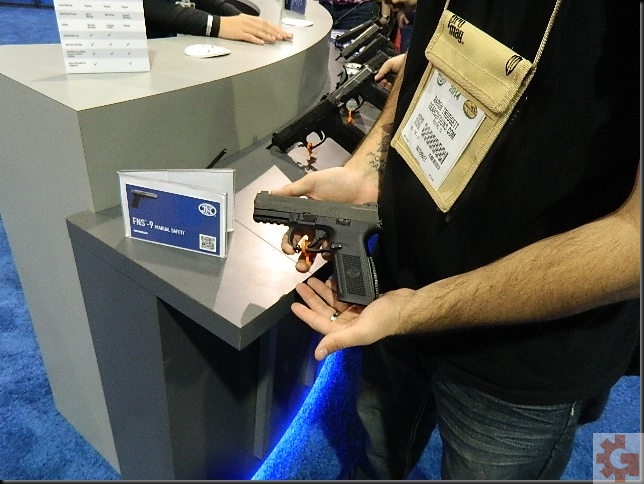 FNS 9 has a small frame but packs a punch.