This review will start like so many of my previous in Las Vegas at the Shot Show 2013. Since I was planning an elk hunting trip that fall  and had very little knowledge about optics and sights I made it my mission to collect as much info as possible. I had done a little long-range shooting but never took the time to learn the subtle nuances of high-powered rifle optics. Five months later and the final search for a scope was on. We followed up with Leupold and spoke with Sarah Kirby who is the Marketing Communications Assistant for Leupold & Stevens, Inc. She was very eager to help us find the perfect scope for what we needed. The attention to customer detail is phenomenal at Leupold, anything we needed and even things we had not thought of Sarah was ready to help. After consulting with her scope experts at Leupold they suggested the Leupold VX-3-10X40mm with the Matte 1 in reticle. She explained it might take 6-8 weeks for the scope to arrive and within 3 weeks I had my new scope. We forgot to ask for the mounting rings but a week later she suggested the Leupold duel dovetail mounting system for my Winchester model 70.  It is possible to mount the scope yourself, but in order to ensure a perfectly aligned scope I took it to SMR firearms because my gunsmith had the right tools and expertise.
Here is a list of the specs for the VX-3.
| | | |
| --- | --- | --- |
| | Low | High |
| Actual Magnification | 3.30x | 9.70x |
| Linear Field of View (ft/100 yd) | 29.80ft | 11.00ft |
| Linear Field of View (m/100 m) | 9.90m | 3.70m |
| Eye Relief (in) | 4.40 inches | 3.60 inches |
| Eye Relief (mm) | 112.00mm | 91.00mm |
| Weight (oz) | | 12.60oz |
| Weight (g) | | 357.00 g |
| Objective Clear Aperture (in) | | 1.60 inches |
| Objective Clear Aperture (mm) | | 40.00mm |
| Elevation Adjustment Range | | 52.00 moa |
| Windage Adjustment Range | | 52.00 moa |
As I previously mentioned I had a little experience with long range shooting but never had I hunted large game in the mountains and the last thing I wanted was my scope to be the reason I missed my shot. I needed to be able to take down a large game at 300 yards with as clear of an image as possible.  The first day I tested the scope at TDSA range in Ferris TX, I learned the difference between sub par optics and superior quality.  With the help of a friend at TDSA, who was much more skilled, I sighted my rifle in at 200 yards using the non-turreted toolless finger adjustments. It was fairly easy to figure out how to dial in correct adjustments with 1 cm per click. With the generous eye box I had no problem quickly finding the sweet spot in the scope and setting up for the shot whether at 25 or 300 yards. My favorite feature is the adjustable power ring which acts like a zoom dial quickly bringing distant targets into clear view. My confidence level quickly grew as I pushed my abilities to their limits combining the dependable accuracy of my rifle with the preciseness of VX-3 optics.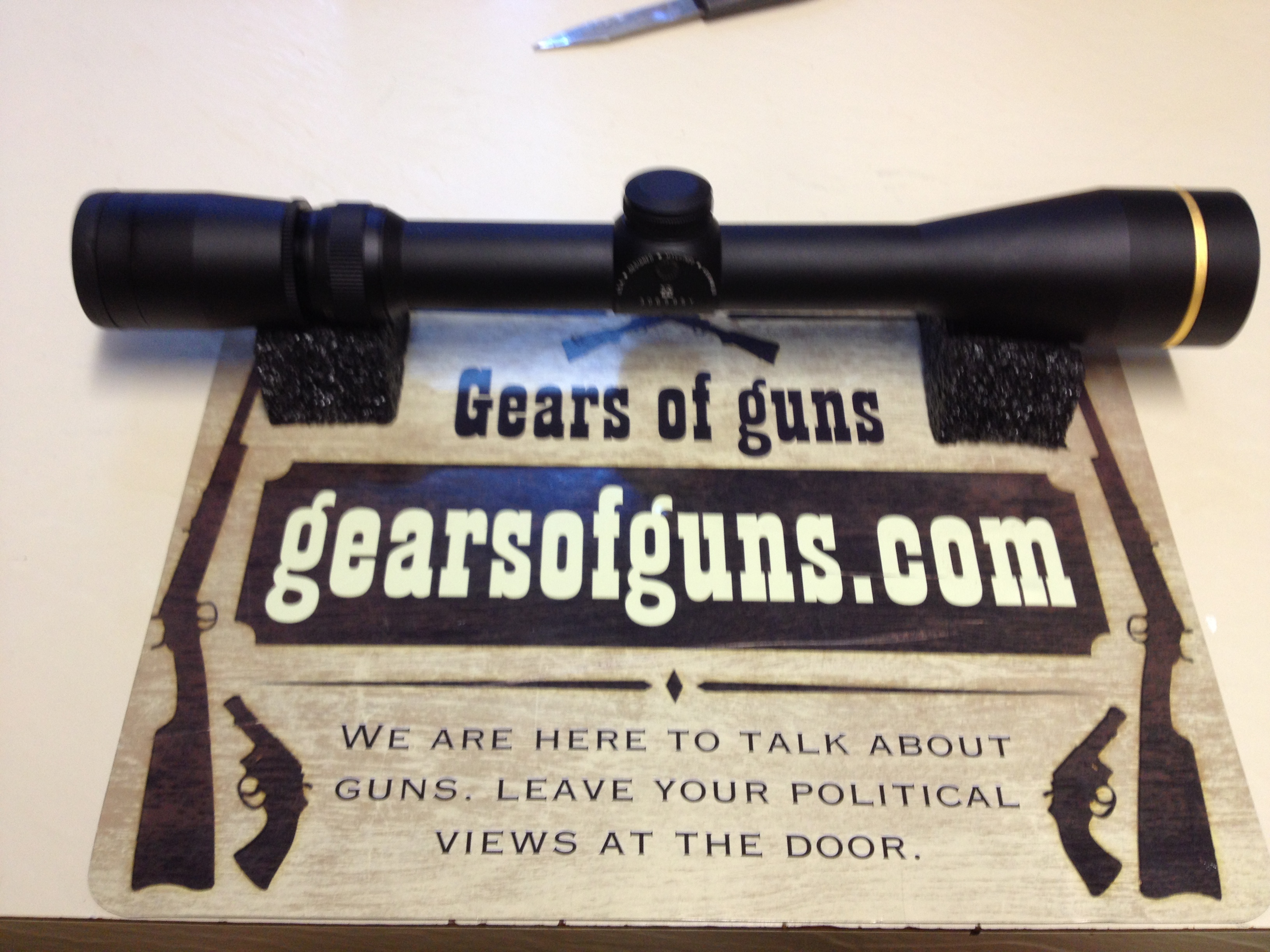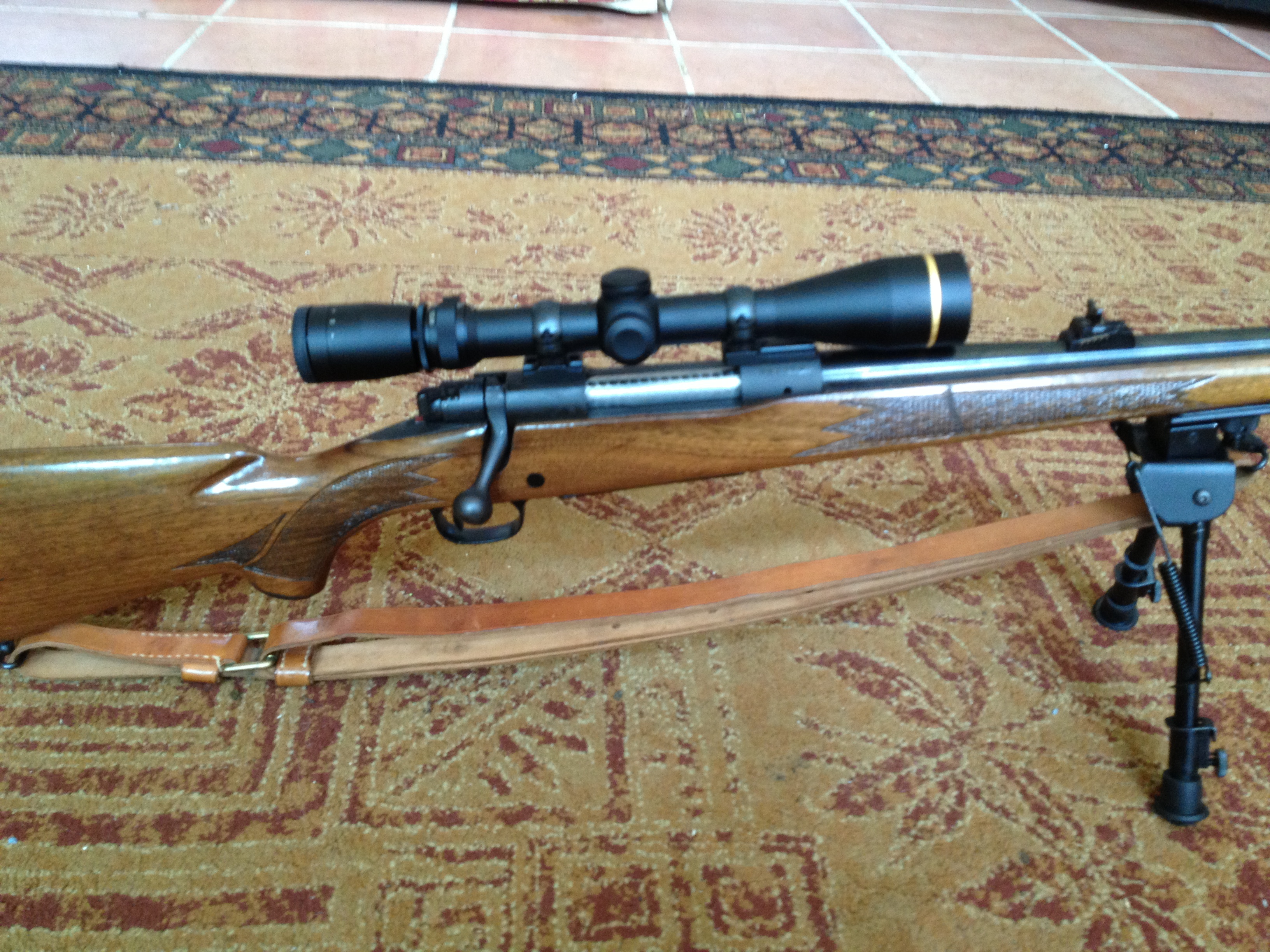 The proudest moment for me was once I put my money where my mouth was at the range in Colorado right before the hunt. My father, who accompanied me, was ready to see what I could do. After hitting a perfect bull's-eye I proceeded to do it 3 more times at 300, 350 and then 400 yards at varying elevations. I turned around and noticed my dad with a look of satisfaction that meant "alright I think you are ready". Thanks to all the time at the range in Texas I was very comfortable with what the Leupold VX-3 has allowed me to shoot at various elevations and distances. Most impressive was that I didn't need to mess with the scope after a month which included a 13 hour drive and a very rough ride on the back of the ATV. I didn't have to worry about my accuracy because the durability of the scope design protected it from bumps.
While in the mountains the elements put my equipment to the test with rain, mud, snow and ice on the daily. I noticed my eye glasses were fogging regularly while my scope remained crystal clear. Usually Leupold uses nitrogen gas sealed inside the scope which prevents condensation on the lens but with elect scope models, as with the VX-3, uses 2nd generation Argon/Krypton Waterproofing which not only reduces the effects of thermal shock, but also works better at preventing fogging and condensation inside the scope from forming. My other concern was scratching the lens since dirt and dust were inevitable out there. What  I did not realize at the time was that my scope was treated with lens coating called DiamondCoat 2 which not only protects the lens from abrasion but greatly enhances light transmission which increase clarity.
2nd Generation Argon/Krypton Waterproofing
While we still waterproof other optics with bone-dry nitrogen – technology pioneered by Leupold® – Select models feature our exclusive, proprietary Argon/Krypton gas blend. Its advantages are two fold: it nearly eliminates the effects of thermal shock, and the Argon/Krypton molecules are significantly larger than nitrogen molecules, reducing the diffusion of gases sealed inside your scope even more than our proven nitrogen technology already does. We pioneered riflescope waterproofing, and now with Argon/Krypton we're exceeding the standards we set ourselves.
[From the Leupold.com website]
Overall Thoughts and comments:
After all the time I practiced for that perfect 300 yard shot my elk walked a mere 50 ft. in front of me. I truly enjoyed the opportunity to take the Leupold VX-3 with me on the hunt and have learned what superior quality optics can do when put to the test. Overall I feel the Leupold VX-3 is a reliable scope for the hunter or range shooter because it offers flexibility, durability and top of the line quality for around $600 MSRP. For middle of the road cost you get top quality glass from a company that in my experience not only goes out of their way for you, but seems to take great pride in their craftsmanship as evidenced by the life time warranty.  I was unable to find anything wrong with my scope, and  trust me I did try, but I can not wait for my next hunting trip.
Pros and Cons:
Easy to use from box to sighting in.
Durable design meant did not have to worry about easily getting damaged and stood up to the elements.
The adjustable power ring for clear image at various distances
DiamondCoat 2 for abrasion resistance and enhanced light transmission
Non-turreted toolless adjustment for windage and elevation made sighting in actually fun
Eye box and eye relief made for easy target spotting at various distances