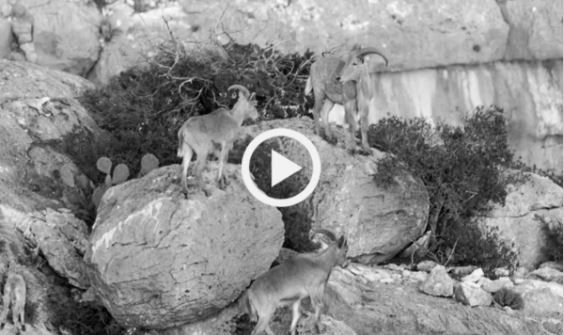 NEW HARVESTED : BORDERLANDS VIDEO

During World War II, American soldiers stationed off the Barbary Coast of Northern Africa discovered a native sheep species, known as the aoudad. Recognizing their potential as a game animal, they shipped them to Texas; aoudads quickly proved to be an extremely challenging hunt for multiple reasons. Their keen sense of smell, hearing, and alertness to danger, combined with their capability to retain water from sparse vegetation and survive long periods of time without it, gives them the ability to live in rugged, dry habitats that are often too harsh for other animals.

We had the rare opportunity to scout the high desert terrain with UFC® Featherweight Fighter Chad Mendes in search of this elusive creature. Equipped with suppressed rifles and accompanied by expert guides, we set off to reconnect with the wilderness and harvest some challenging game.