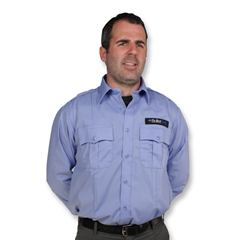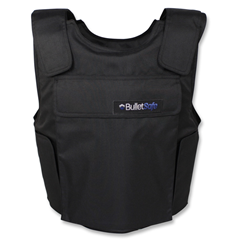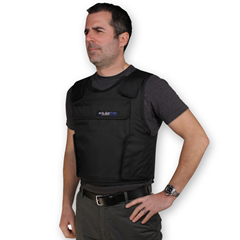 BulletSafe is proud to introduce the BulletSafe Bulletproof Vest, a great bulletproof
vest at an unbelievable price. The BulletSafe vest offers Level IIIA protection and
wraparound coverage for just $299. Comparable vests sell for between $599 and
$1,000. At our revolutionary price more people will have access to the safety and
protection of a bulletproof vest.
Your readers and customers may have entertained the idea of purchasing a
bulletproof vest for use on the job, at the range, on the street, or in other potentially
life-threatening situations. Typically, price is a huge factor preventing people from
buying a bulletproof vest. Our company has worked diligently to create a great vest
that everyone can afford. $299 for a tested, guaranteed, IIIA bullet proof vest makes
vests available to almost anyone.
The BulletSafe Bulletproof Vest offers level IIIA protection and will stop handgun
rounds up to .44 Magnum. The vest is comfortable and secure, with armor pockets in
the front and rear for any future armor plate upgrades. Large Velcro areas ensure the
vest will fit almost everyone.
The BulletSafe vest is perfect for Security Guards, Preppers, Recreational Shooters,
and anyone who wants protection in dangerous environments. The BulletSafe vest is
available in 5 sizes for immediate delivery. BulletSafe also manufactures ceramic,
ballistic plates that work in conjunction with the vest to provide NIJ level IV
protection.
The vest launched in August and is currently available in retail stores near
BulletSafe's Michigan offices. Sales have been strong in these stores and the
company is poised for a great 2014.
If you are looking for a new product that customers will want to read about and
purchase, the BulletSafe Bulletproof Vest might be it. We are all attending the 2014
SHOT Show to discuss great new products and fantastic values. Stop by booth #3948
to find out wholesale pricing and to see a revolutionary new bulletproof vest.
Tom Nardone, President of BulletSafe is available at 1-800-809-0610 or
tom@priveco.com.