RONI system is a new way to transform your Glock, Sig Sauer, Springfield or Beretta pistol into a Pistol-Carbine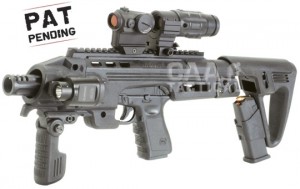 I found this page last night after looking for some information on my Glock 21. I looked to see if there was this RONI system for my gun but they haven't made one that i have found for the Glock 21. I would love to get my hands on the RONI system and try it. I love my Glock. I think the nice thing about the RONI system is the gun just slips in and you don't have to take you gun apart and or change the anything on the gun itself.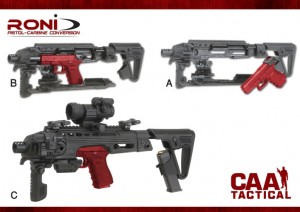 The cost I have found is €420 euro (or $586.55 dollars)
Send us an email if you have fired this or seen this before I'd like to hear what you thought.