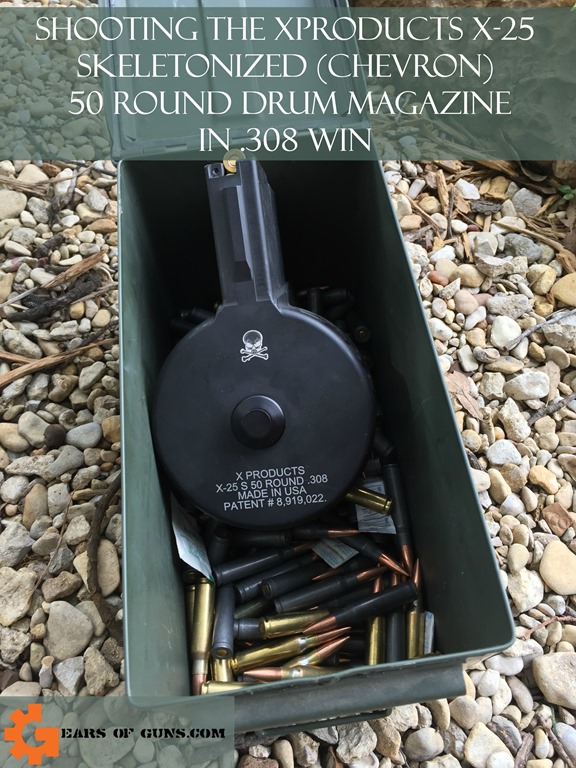 Out at the range this past weekend, Tanner and I had to get some trigger time with my Windham Weaponry R16FSFST-308 Rifle and the XPRODUCTS X-25 Skeletonized Drum Magazine.
3 Years of Experience
We have been working with XPRODUCTS for 3+ years now and I can only say good things about them and the products they make. They make some of the toughest and beefiest drum magazines I have seen on the market. They do it at fair prices too.
Worth the Price
The X-25 comes in at around $350. When you first put any of their mags in your hands for the first time, you can feel they aren't rinky-dink plastic mags.  You are not going to have baby these mags.
A Fair Comparison
You can buy a Hyundai (20 round SR-25 magazine) and say that is all you need in your life. Hey, the speed limit is only 65mph so why would you need a Ferrari LaFerrari (X25 drum mag)? I think we all know the answer… BECAUSE IT IS AWESOME!
Cannon Fodder
The X-25 or any of the other products in their line up are built to last and handle anything you can throw at it. And hey, in a fight, if 50 rounds isn't enough, you can just lob it in as canon fodder!
Save