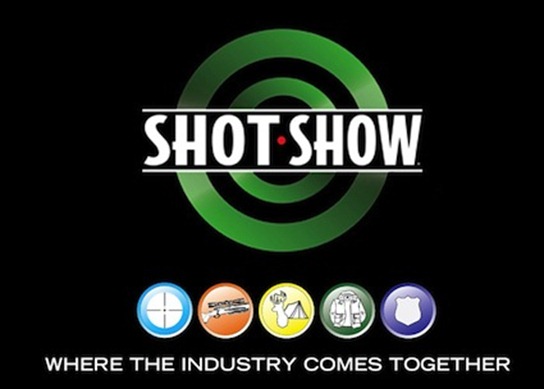 The GEARS crew will be out there covering the show and updating as much as we can.
The show starts on January the 14th (Tuesday)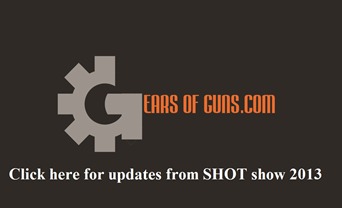 Facts about SHOT show
2013 SHOT Show  Facts and Figures
Exhibitors, buyers, media and other industry professionals hail from
all 50 states and 100 countries.
The 2013 SHOT Show will have more than 1,600 exhibitors.
SHOT is the largest event held at the Sands Expo and Convention
Center. Total exhibit space for the 2013 show is expected to be
approximately 630,000 square feet—equivalent to more than 13 acres,
the area covered by the New Orleans Superdome or the base of the
Great Pyramid of Giza.
The SHOT Show boasts 12.5 miles of aisles—just a little less than
half a marathon.
This is the 35th annual SHOT Show. The first SHOT Show was in
1979 in St. Louis, Missouri.
More than 60,000 professionals in the shooting, hunting and outdoors
industry attended SHOT Show in 2012. The show is for trade only
and is not open to the general public.
More than 2,000 members of the outdoor and mainstream media,
including international media, cover the show and promote the
products they see at SHOT in their print, Internet, radio and television
stories.
The 2012 SHOT Show brought over $67 million to the Las Vegas
economy.
The Law Enforcement section remains the fastest growing segment of
the SHOT Show. To illustrate this growth, law enforcement was
started 10 years ago, covering 7,000 square feet; today it covers more
than 170,000 square feet of the show.
The SHOT Show is the once-a-year gathering place for the shooting,
hunting and outdoors industry—manufacturers, wholesalers, retailers,
publishers and wildlife conservation organizations. It's where a
passion for firearms, ammunition and outdoors equipment, plus the
industry's unified support for the Second Amendment, are on display.
The SHOT Show generates millions of the dollars in revenue that
funds NSSF programs and services that help "promote, protect and
preserve" hunting and the shooting sports.
The SHOT Show's website is www.shotshow.org and the SHOT
Show Blog can be found at http://www.shotshowblog.com/