Sig 716 Precision Marksman
This is the new Sig Sauer 716. this rifle is designed after the AR-10 rifle and they are making 4 sizes of this Rifle all chambered in .308 Win / 7.62NATO.
They are making Semi-auto version of all four rifles for purchase in the civilian market.
The release dated has yet to be announced.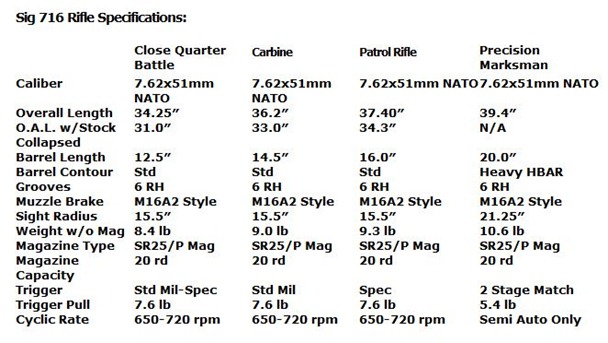 I will be excited when the I can read the reviews of this rifle after it has been fielded. This rifle is against some heavy hitters such as the M110 or the AR-10.


Sig 716 Patrol Rifle