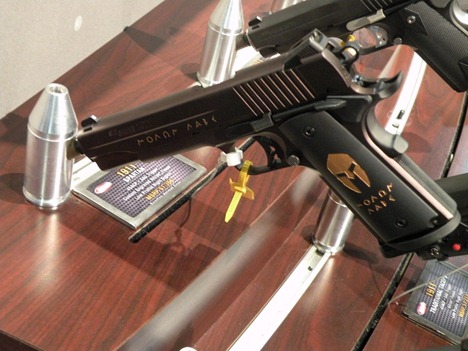 Sig Sauer had their very special edition 1911 at SHOT Show this year.
The Spartan 1911 has engraved  "ΜΟΛΩΝ ΛΑΒΕ" (Molon Labe and pronounced mo-lone lah-veh) means "come and take them.
ΜΟΛΩΝ ΛΑΒΕ is on the monument at Thermopylae in Greece in remembrance of the Battle of Thermopylae in 480 BC. 
ΜΟΛΩΝ ΛΑΒΕ has been a battle cry of sorts as of late for many gun owners.
The Spartan 1911 should retail for about $1,356.00 if my eyes serve me right.