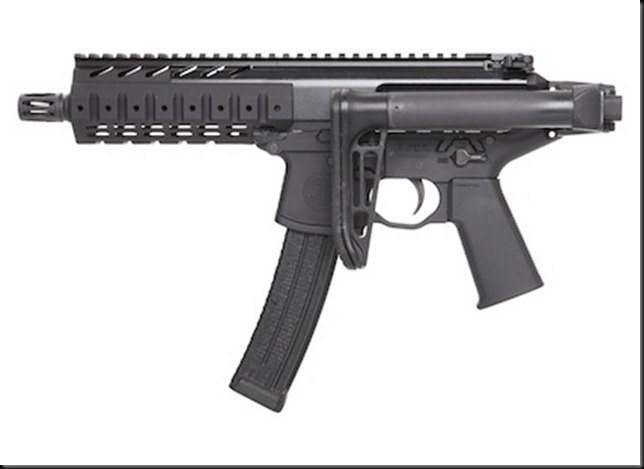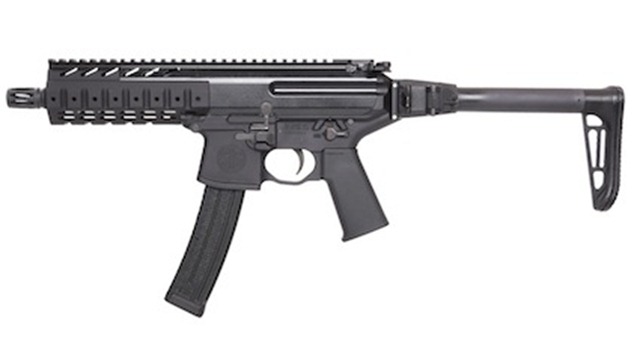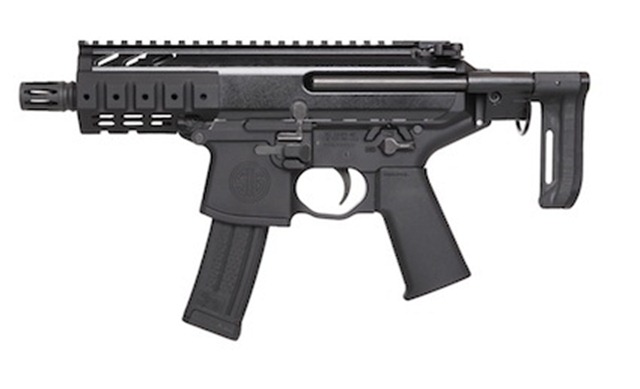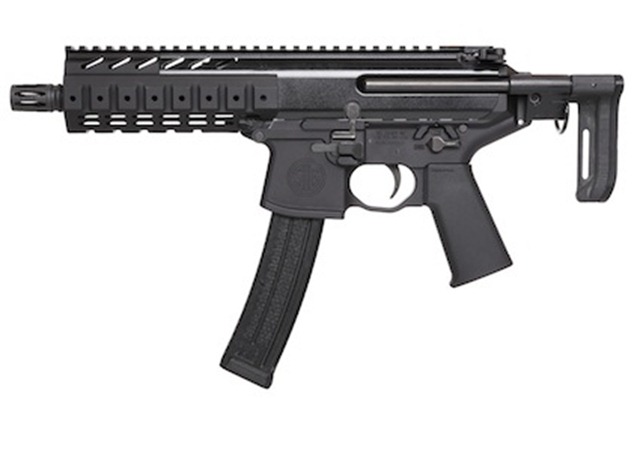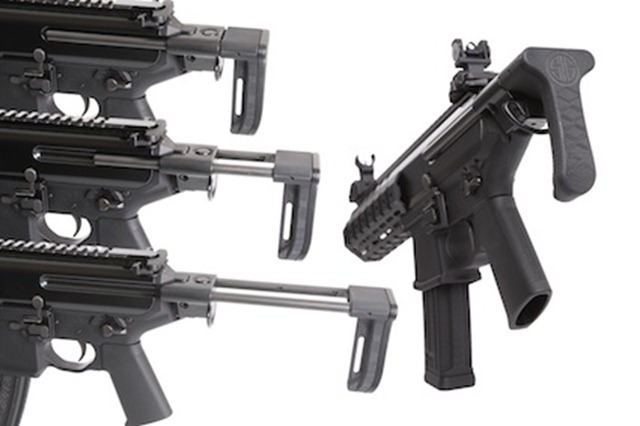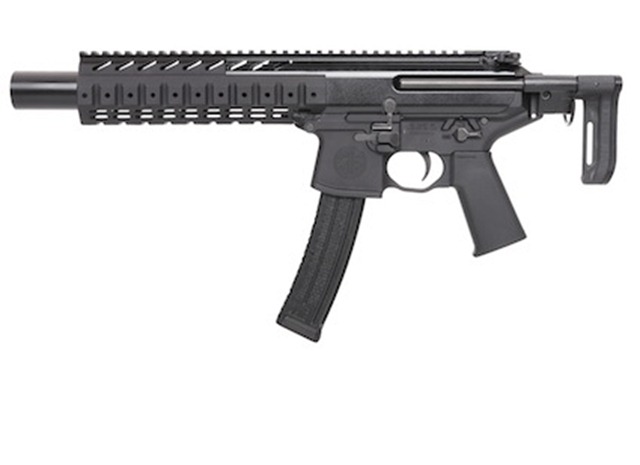 Tactical-life.com posted these pictures of the new yet to be named SMG from SIG. The details are very limited right now but from what we know the SMG will have the options to be chambered in 9x19mm, .40 S&W and .357 Sig.
The pictures show two different stocks, barrels and rail lengths however I still do not know if that will be on the final released product.
I am hoping SIG will have more info at SHOT 2013
This SMG looks like a mix of the AAC Honey Badger and an H&K MP5.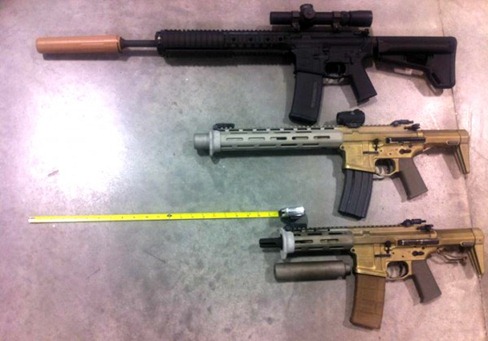 (First GEN AAC Honey badger)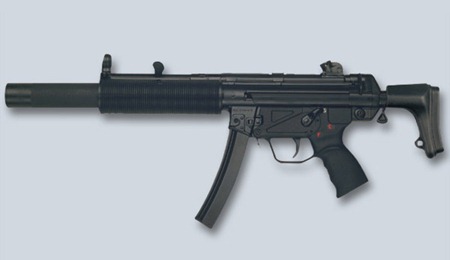 (H&K MP5 SD)