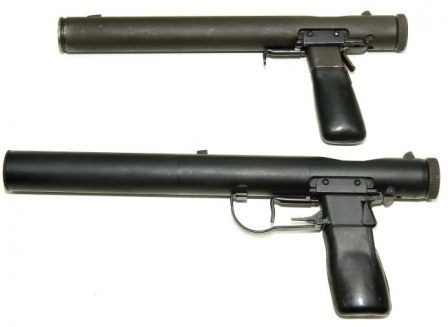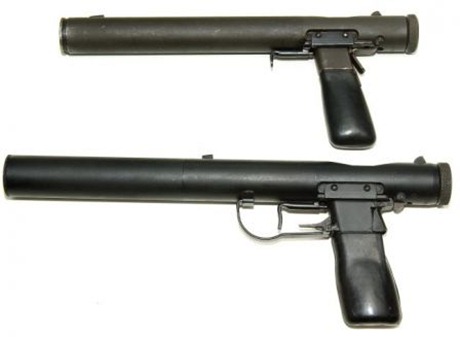 Specs
Action: Single Action manually operated bolt
Caliber: .32 ACP(Top) and 9×19 Luger (Bottom)
Weight unloaded: 2.4lbs – 3.3lbs
Overall Length: 12" (310mm) – 14" (360mm)
Magazine capacity: 6-8 rounds
Safety: A simple automated grip safety is provided at the rear of the magazine housing / grip base.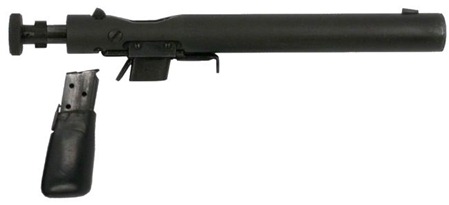 (Bolt open and magazine removed)
This pistol was designed as a bolt action to limit the noise made by the action.
The suppressor slows the supersonic 9mm round down to subsonic to reduce the noise, by doing this it dropped the pistols max effective range down to 75ft.
The detachable single stack box magazine was wrapped in rubber and used as the pistols grip
The sound suppression was no more than 10-15 rounds, after which the shooter would have to remove and replace the baffles in the weapon. This was due to the rubber washers used in the suppressor would quickly deteriorate after 10- 15 shots making the sound suppression be less effective.
[Thanks to Kevin B for answering correctly]