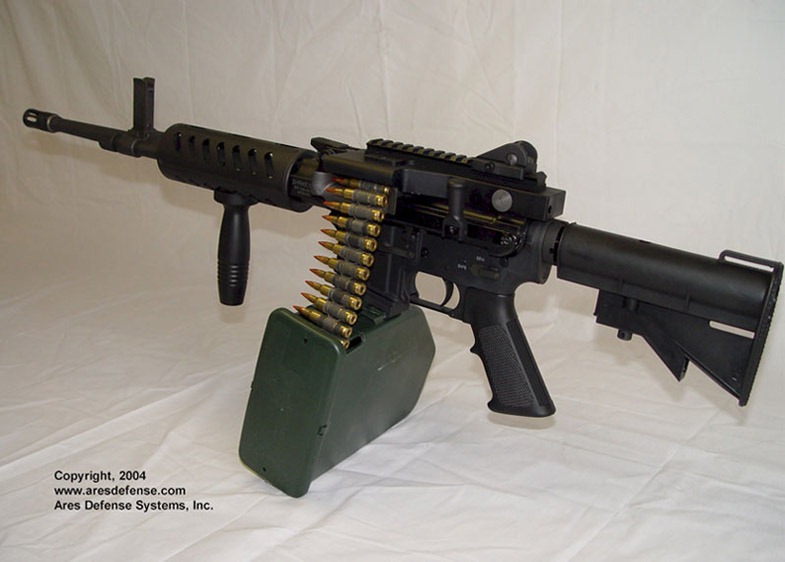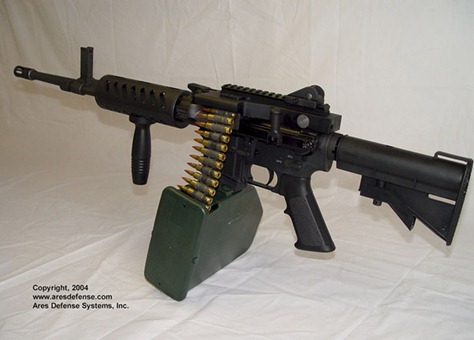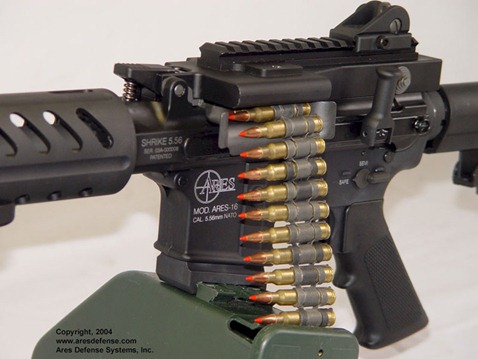 Caliber: 5.56 x 45mm NATO (.223 REM)
Weight: 7.5 lbs (3.4kg) Lightest Configuration
Barrel:16.25" (413mm) Quick Change
Rifling: 16.25" (413mm) Quick Change
Overall Length: 34.55" (876mm)
Feed Device: Magazine – All M16 magazines Belt Feed – NATO M27 Linked Ammo
Rate of Fire: 625 – 1000 RPM
Operation: Gas-Piston, Short Stroke Tappet
Range: 600 meters
Origin: United State of America
Designer: Geoffrey A. Herring
While looking at some other M16/AR-15 platforms I came across this upper receiver which allows the shooter to have a belt fed platform like the M249 light machine gun (LMG) which is about pound 10 pounds more than the ARES SHRIKE.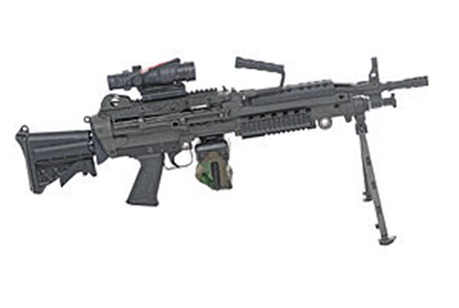 While the AR-15 has been around since the '50s there hasn't been an effective belt fed upper design until the early 2000s because in part to the standard gas-operated action (Direct impingement) which sends hot gas, carbon and unburnt powder back into the action of the rifle.
Geoffrey Herring the designer of the ARES SHRIKE redesigned the upper for his platform by using a Short-stroke piston which vents the gas and carbon out the front. The Short-stroke piston has been used for years in the AK platform which helps aid in it reliability.
The ARES-16 AMG-2 has a few major advantages over many LMGs and rifles alike because it can still use the standard M-16/AR-15 magazines which allows the shooter to pick the best option for their needs while still allowing them to quickly change over to the M27-linked SAW ammunition from 100-round "soft-pouch" or 200-round hard plastic SAW ammunition containers if their situation requires.
The rifle can always use 100 round beta magazines.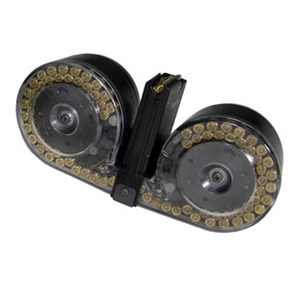 Fully automatic fire can warp and destroy a barrel if it cannot be kept cool due to the immense amount of heat generated by sustained fire. ARES upper has a quick change barrel assembly so the shooter may change the barrel stop overheating.
The whole upper receiver can be taken off and replaced with the standard upper if the shooter wants.
The rifle can be fitted with multiple Picatinny rails making the rifle have the ability to run any accessories needed.