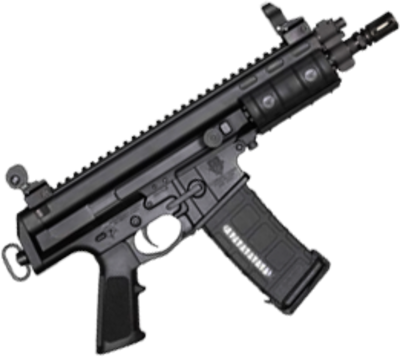 Last week we did a name this gun post and here is the answer.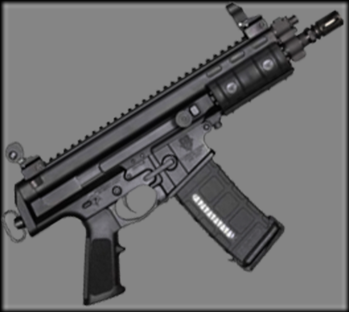 SPECS
Calibers:5.56 NATO (.223 Rem.), 6.8 SPC, 7.62x39mm, 5.45x39mm, .300-221
Action: Semi-auto, gas-operated long-stroke piston/ Rotating bolt
Overall Length: 18″
Weight Empty: 5.2 lbs.
Barrel Lengths: 7.5″
Rate of fire 700-900 rounds/min
Effective range
300-600 m (depending weapons configuration)
Feed system: 30-round detachable box (5.56 variant) magazine, staggered-column magazine (STANAG compatible)
This weapon does not need a BATFE tax stamp of $200 because it is registered as a pistol with the BATFE. It cannot legally have a stock attached.
This rifle is similar in design to the FN SCAR and was designed in 2004.
This weapon can quickly change calibers with a simple barrel, bolt and magazine change and can be changed in under 5 minutes without being a trained armorer.