I typically don't do articles about historical firearms because my knowledge on most of the subjects would not make for good info. I saw this video and since our family owns a 1903 it is something that is close to my heart. My father was given our 1903 rifle by my late grandfather.
The 1903 is an old sporterized Rock Island Armory 1903 A3 that has been used a deer rifle for years. I love the rifle as it is very accurate and just a great .30-06 rifle.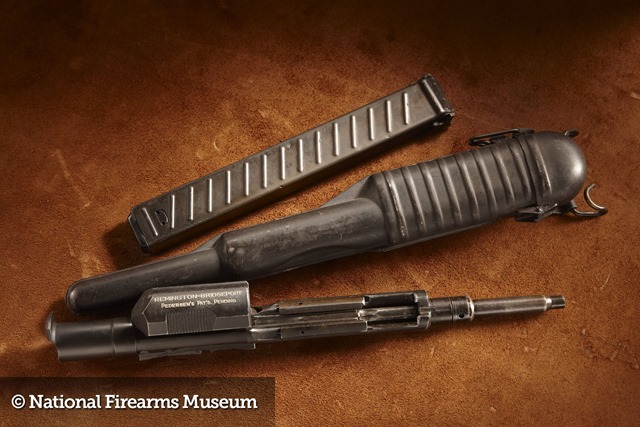 This image found on the http://www.nramuseum.org. shows the similarity to a the modern AR-15 5.56 to .22lr conversion kits in how the bolt has a "shell" to extend into the barrel giving the converted caliber a new chamber.
The cartridge used was a .30-18 auto.