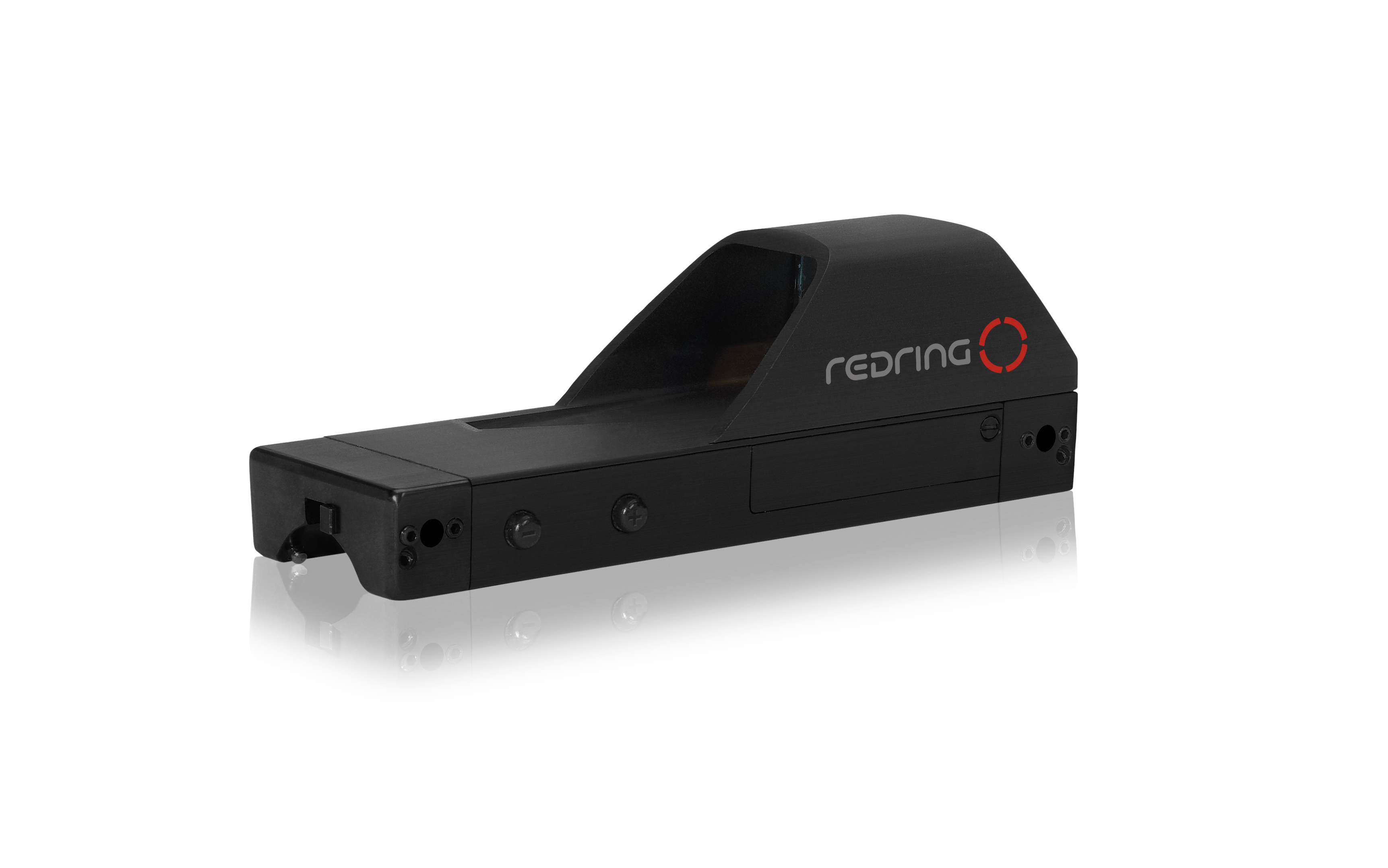 TECH DATA
Battery: AAAA 1.5V, Approx. 300 h life.
Redring® automatically shuts off after 4 hrs.
Weight: 134 g (4.726oz) excluding mounts, 192 g (6.773oz) including mounts
Length: 134 mm (5.275in), mounts included
Width: 44 mm (1.732in)
Height: 45.7 mm (1.779in)
Material: Anodized aluminum
MSRP: $899 (they have a deal going on now for $749.00)
The Redring® shotgun sight is not your typical sight with a red dot showing you where your round should hit. With a shotgun your shot will spread unless shooting a slug. With this sight you can keep both eyes open no matter which eye is dominant which improves the situational perception. The sight has built-in intelligence, called spot metering. The Redring® has an integrated processor that adjusts the brightness to the prevailing light. With a darker background it dims the ring and with it brighter, brightens the ring. It works well for hunting at all hours.
The size of the ring acts as a range-finder. The size of the ring is what the shot spread will look like at 20 meters(65 feet). It let's the shooter know when it is safe to shoot or not so it lowers the chance of just injuring the game.
This sight dramatically increases the hit rate of what is being shot at.
The Redring® is mounted not on a rail but mounted free-floating onto the rib of the shotgun. It takes just a few minutes to mount without any changes to the gun and without messing with the balance of the shotgun. Redring® can be connected via USB to your computer and let's you register your equipment, log personal stats, select advanced settings, and receive software updates from the manufacturer online. The Redring® has an energy-saving feature that will turn off the sight after 4 hours. The shut off time is counted down from the point the sight is turned on or from the last time the sight was intensity was manually adjusted.