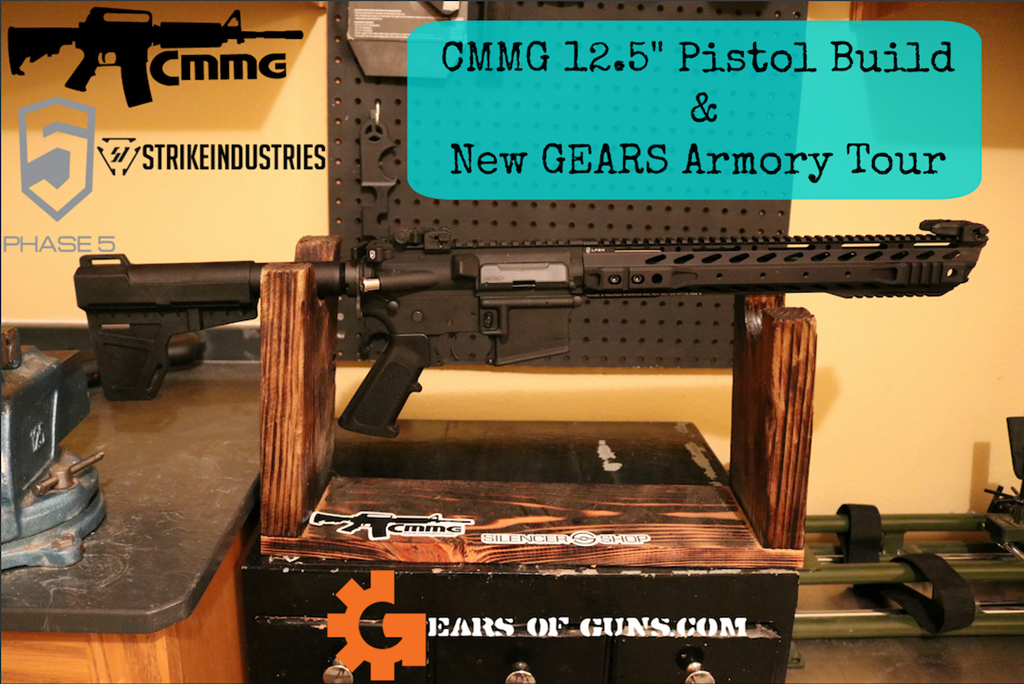 Today We are taking a looking at the new AR pistol We are building with CMMG.
Parts list as of 9/25/2017
CMMG Upper and Lower pistol kit
CMMG 12.5" Barrel
KAK Shockwave Brace
Phase 5:
15″ Lo-Pro Slope Nose (LPSN15) Free Float Quad Rail
Ambidextrous Battle Latch \ Charging Handle Assembly (ABL/CHA)
Strike Industries:
SI AR STEEL GAS BLOCK SI
Dust Cover Chrome
AR FORWARD ASSIST
M4 AR 15 CHARGING HANDLE
******** Use code "GOG5" for 5% off your entire OpticsPlanet.com order! Follow Me Here For all our Updates!
Gears of Guns Blog: http://Gearsofguns.com
GearsofGuns YouTube Channel : https://YouTube.com/TheGearsofGunsblog
Gears of Guns Reviews: http://gearsofguns.com/product-reviews/
Find us on Facebook: http://www.facebook.com/Gearsofguns
Find us on Twitter: http://twitter.com/gearsofguns
Find us on Instagram: https://www.instagram.com/gearsofguns/
We are also on Pinterest: https://www.pinterest.com/gearsofguns/