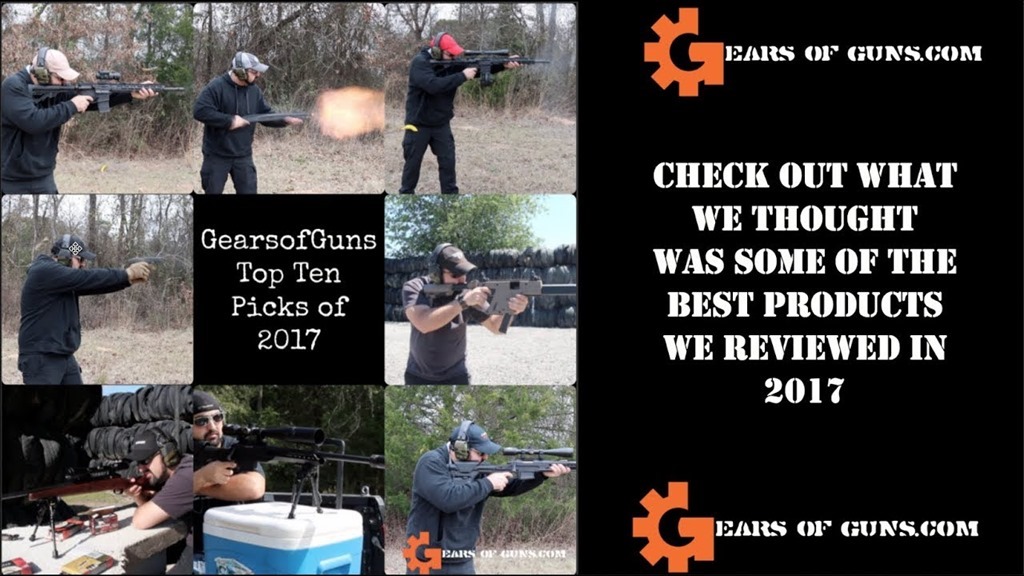 As we say goodbye to 2017 we look back at the top ten picks of products we reviewed and worked with in 2017, This list was a difficult one to product as I do my research to really find the best of the best when it comes to the products the GEARS Crew reviews.
1. AR Part – Hexmag SR-25 style Mag
2. Suppressor – Deadair Sandman L
https://youtu.be/tZAtvfckduY
3.AR-15 – Mossberg MMR Tactical w/ Vortex
https://youtu.be/OUsqLKfGnWE
4.New Comer – Mossberg Shockwave
https://youtu.be/WY4WecpS5W4
5.Bolt Action – Savage Hardwood Axis II
https://youtu.be/CukZMsHMfjQ
6. Pistol – S&W M&P 45 Treaded
https://youtu.be/fbqvpOlMEIg
7. Optic – Nikon P-308 Range Ready
https://youtu.be/kDG4GzxbhXo
8. Accessory – Caldwell Mag Charger
9. Non gun – Spartan Javelin 300 Bipod
10. Video of the Year – Kriss Vector
https://youtu.be/c4IbCSxNmj0
********
Use code "GOG5" for 5% off your entire OpticsPlanet.com order!
Follow Me Here For all our Updates!
Gears of Guns Blog: http://Gearsofguns.com
Gearsofguns YouTube Channel : https://YouTube.com/TheGearsofGunsblog
Gears of Guns Reviews: http://gearsofguns.com/product-reviews/
Find us on Facebook: http://www.facebook.com/Gearsofguns
Find us on Twitter: http://twitter.com/gearsofguns
Find us on Instagram: https://www.instagram.com/gearsofguns/
We are also on Pinterest: https://www.pinterest.com/gearsofguns/