20mm shoulder fired rifle. Looks like fun!
This is the Carl Gustaf M/42 AT it fires the 20 x 180R round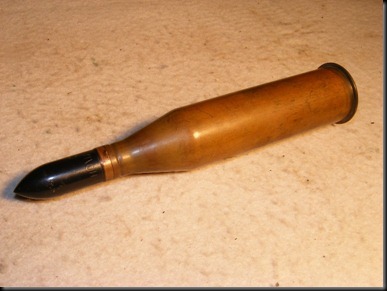 The rifle was in service for the Swedish Army from 1942-1944 due to the hazard of the backblast which made the weapon potentially lethal to anyone standing behind the gunner.