Last year I came across the replica MP5SD that was made by Carl Walther of Germany and I read up on my reviews to see what others thought on the product and I saw pretty much the same thing from post to post, this was a GREAT replica and that no matter what you fed the gun it worked.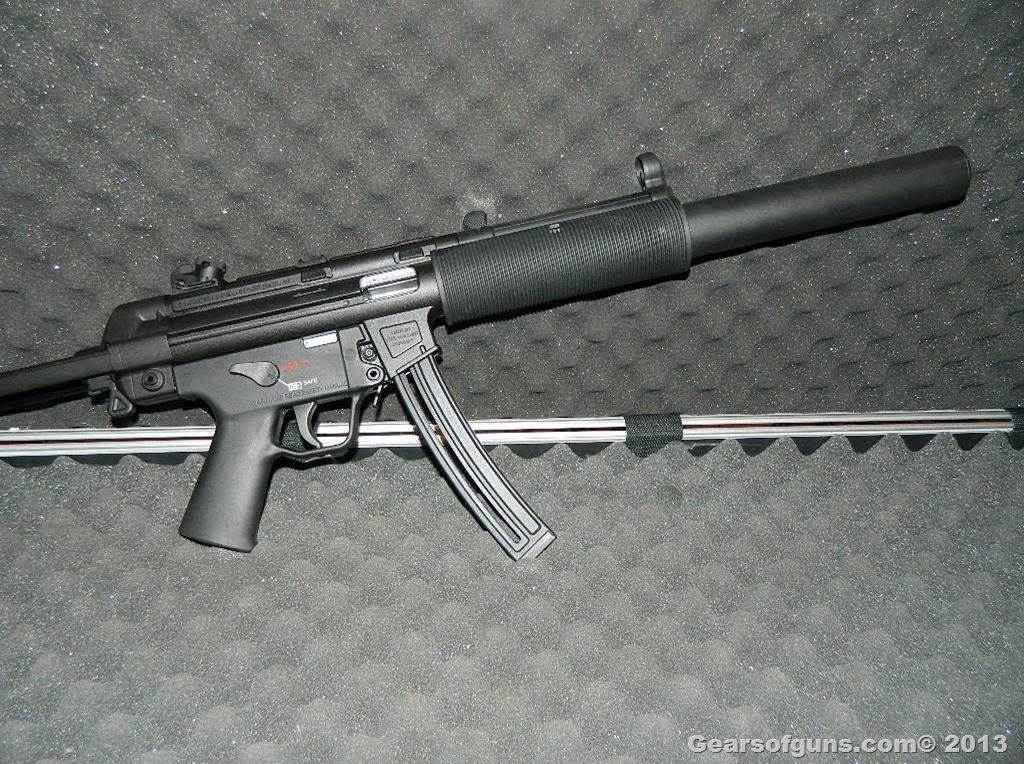 As you can see on our Product Review page we had this gun back in 2012. Both Panzer and Gun Bunny gave a short review on how they loved the gun. I ran out of time with the gun and had to send it back to Walther before I got to write a review.
The ammo we have found to run through the gun was: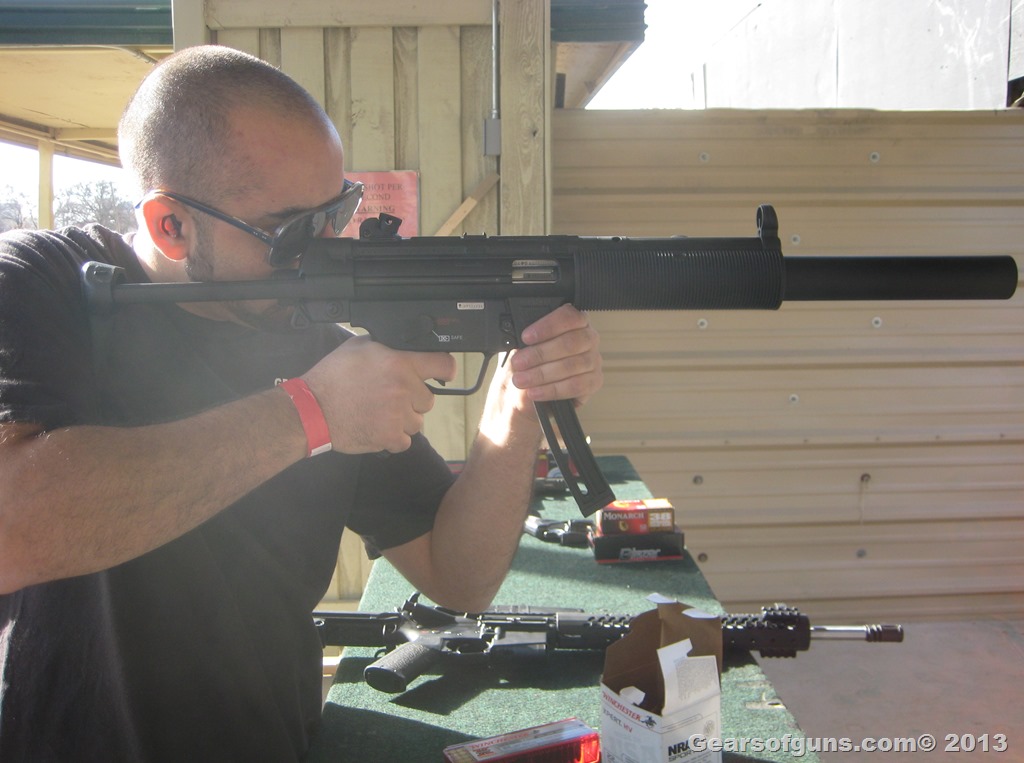 Federal .22 LR 40 Grains (100 rounds no misfires or jams)
Remington Thunderbolt High Velocity .22LR 40 Grains (50 rounds no misfires or jams)
Remington 22 Target Standard Velocity .22LR 40 Grains (100 rounds no misfires or jams)
Winchester Wildcat 22 .22LR HV 40 Grains (1000 rounds no misfire or jams)
Blazer 22 Long Rifle 40 Grains (50 rounds no misfires or jams)
CCI Mini Mag 22 LR 40 Grains Copper Plated round nose (100 rounds no misfires or jams)
Winchester Super X .22 LR super speed round nose (100 rounds no misfires or jams)
Remington Golden Bullet HV Plated Round nose 40 Grains (1000 rounds no misfires or jams)
Eley Target .22 LR (200 rounds no misfires or jams)
For a total of 2700 rounds. We shot over 2000 before the gun was ever cleaned.
I said that there were not misfires or problems with the ammo but I have had one operator error that I would like to note. When shooting I forget to keep my fingers out of the magazine speed loader channel which stops the follower from pushing up the rounds so it feels like a misfire. The spent brass is ejected but the bolt and follower cannot push the next round into the the chamber since my finger is stopping it. I am the only gears crew that has had this issue.
Specs:
Caliber: .22 L.R.
Capacity: 10 or 25 rounds
Mode of Fire: Semi-Auto
Barrel Length: 16.2 in (412 mm)
Barrel Twist: 1 in 13-3/4 in
Rifling Grooves: 6
Rifling Length: 13.78 in (350 mm)
Front Sight: Interchangeable Posts
Rear Sight: Adjustable – Windage & Elevation
Overall Length: 26.5–32.5 in (675-825 mm)
Overall Height w/Mag:10.6 in (270 mm)
Overall Width: 2.2 in (55 mm)
Stock Style: Single Point Adjustable Telestock
Trigger Type: Single-stage
Trigger Pull: 6.6-8.8lbs
Safety Type: Manual
Principal of Operation: Blowback
Muzzle Thread: M8x.75
Length of Pull: 6.5 – 12.375 in
Sight Radius: 13.2 in (335 mm)
Diameter Rear Sight Aperture: .24 /.13 / 0.11 / 0.1 in
Front Sight Width: .07 in (1.8 mm)
Weight w/out Mag: 7.45 lbs (3400 g)
Weight of empty Mag-25: 2.5 oz (70 g)
Features:
Metal Receiver and Compensator
Safety and Magazine:
The MP5sd has a large ambidextrous safety selector.
The gun has both a magazine release button similar to the AR platform and the ambidextrous paddle release like that of an AK platform.
Suppressor:
The suppressor is just a weighted tube on the end of the gun to help mimic the weight of the real 9mm MP5SD.
Sights:
The iron sights out of the box were dead on at 50 yds. The rifle does not come with a picatinny rail for the top but you can pick one up for about $100 from HKparts.net.
Trigger:
The trigger is one of my cons for this gun. The trigger is plastic and feels like a toy. This rifle is a .22lr and with that in mind it isn't really a problem but for the sake of a balanced and unbiased review I have to make a note of that.
Looks:
It is a replica of the real H&K MP5SD. I like the looks and think it has a cool factor that says to everyone at the range "Yeah, I'm the bees knees". (as to why your gun is talking to people and telling them you are the knees of a bee I have yet to figure out). All joking aside the MP5 is a very iconic gun that has been around since the mid 1960's and has been on many peoples wish list since they first laid eyes on one.
.22 Caliber
For those of us who like the look of the real H&K MP5 (from $5,000 to $30,000), Walther has made one chambered .22LR that is more affordable to the everyday shooter.
With the gun chambered in the cheaper .22LR you can spend all day at the range without needing a bank loan for the 9mm.
.22 LR is one of my favorite rounds since I can shoot it without the recoil pains the next day or guilt that I shot 100 rounds in under 2 minutes.
Stock:
It is a single position adjustable stock meaning it is in pistol form with the stock retracted or in rifle mode with the stock at it farthest point for a length of pull around 12.3 inches.
Shooting:
There were no malfunctions outside of the operator errors which I was the only one of the crew to have.
We ran over 5000 total rounds between the two guns (this time out and the previous review period) and both of the guns did better than expected with no malfunctions.
Price:
The MSRP is $549.99 but can typically found online for around $500. This is a higher end .22 LR. I believe that this is a case of you get what you pay for; quality.
Overall thoughts:
I love this gun and in the next few months we will have a follow up review out on our 5000th round.