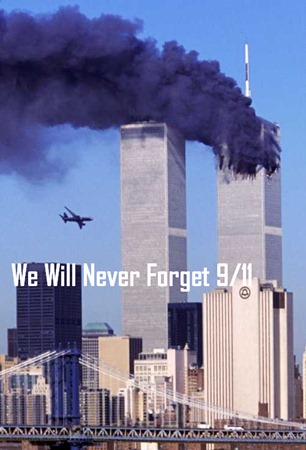 God Bless the families of those who lost loved ones in New York City, Pennsylvania and The Pentagon. Our prayers go out to all the families.
May we never forget the many who have lost their lives on 9-11-2001 and our thanks goes out to all who protect us and keep this from ever happening again.
Today, September 11, 2011. Arlington National Cemetery, Arlington, VA. A moment of silence will be held at 9:37 a.m. to remember the victims of this tragic event. Arlington County will hang U.S. flags from overpasses and buildings in a display of "Flags Across Arlington." The cemetery is open and the public is welcome to visit.
Total Deaths (excluding hijackers) on September 11, 2001 = 2,977
God Bless the United States Of America.