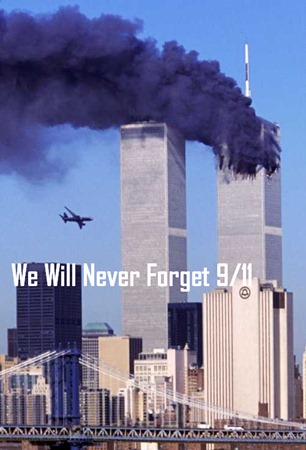 God Bless the families of those who lost loved ones in New York City, Pennsylvania and The Pentagon. Our prayers go out to all the families.
May we never forget the many who have lost their lives on 9-11-2001 and our thanks goes out to all who protect us and keep this from ever happening again.
Total Deaths (excluding hijackers) on September 11, 2001 = 2,977
God Bless the United States Of America.