o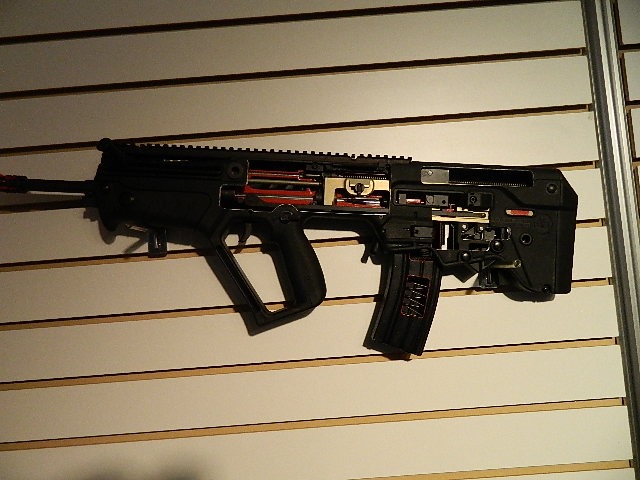 Cut away of the Tavor in the IWI booth. Awesome weapon to shoot.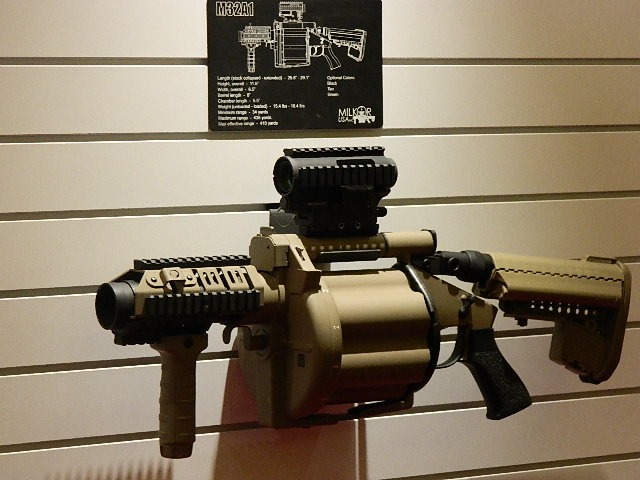 Milkor USA's semi-auto 40mm grenade launcher.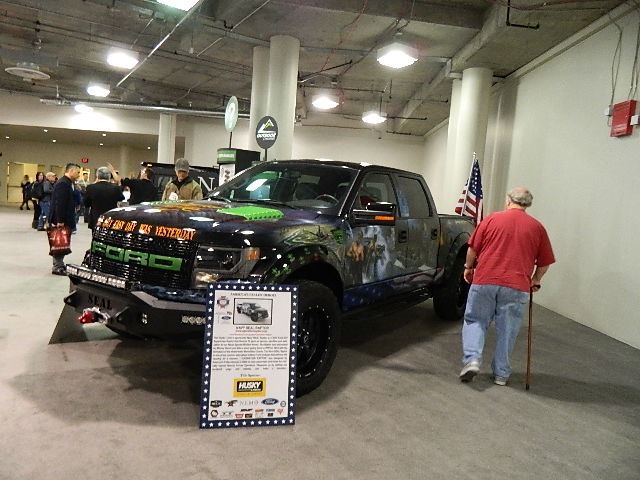 Amazing Ford Raptor with a U.S. Navy Seals paint job.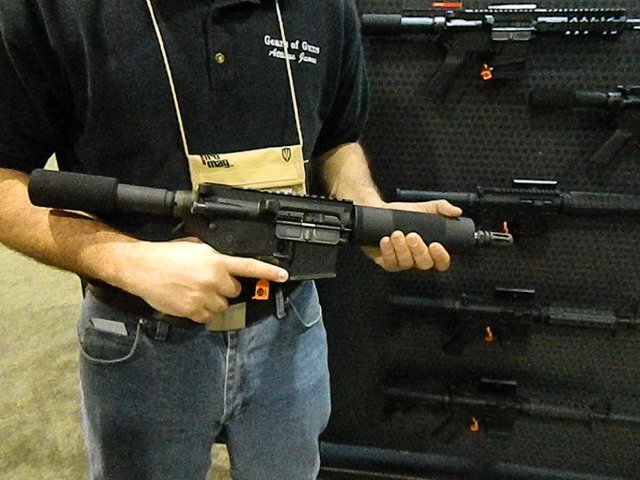 Bushmaster 7″ PATROLMAN'S AR PISTOL.
The Remington 2020 optics system. This is a partnership with Remington and Tracking point.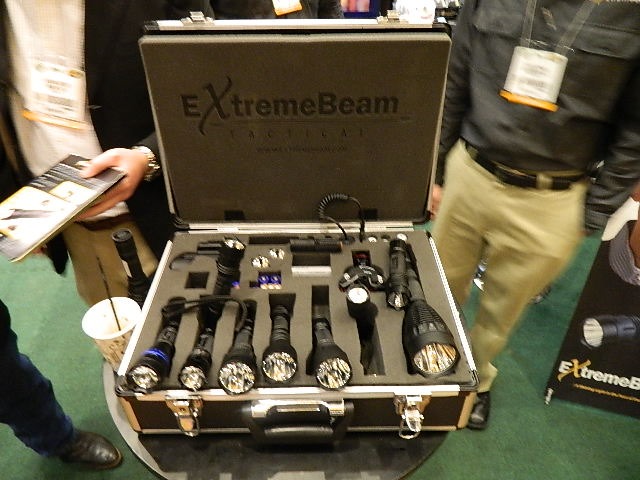 Spent a good 30 minutes with the President of ExtremeBeam and learned about their awesome flashlights and looking forward to reviewing them.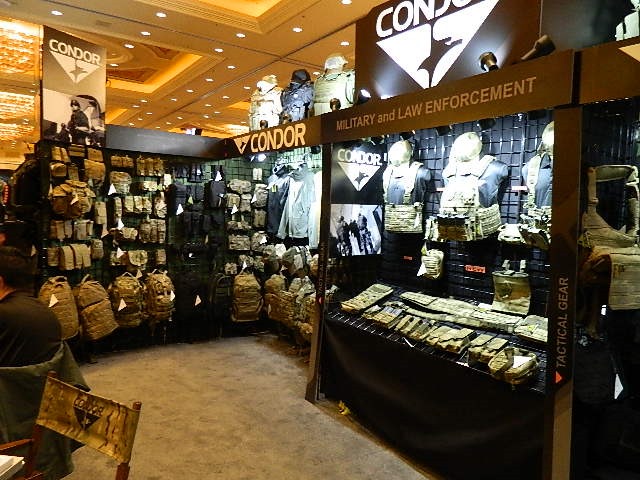 Checking out the MOLLE gear from condor.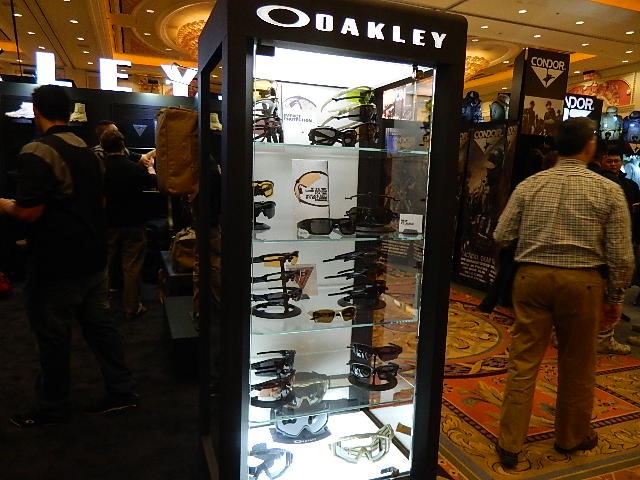 Looking at some real nice shooting eyewear from Oakley.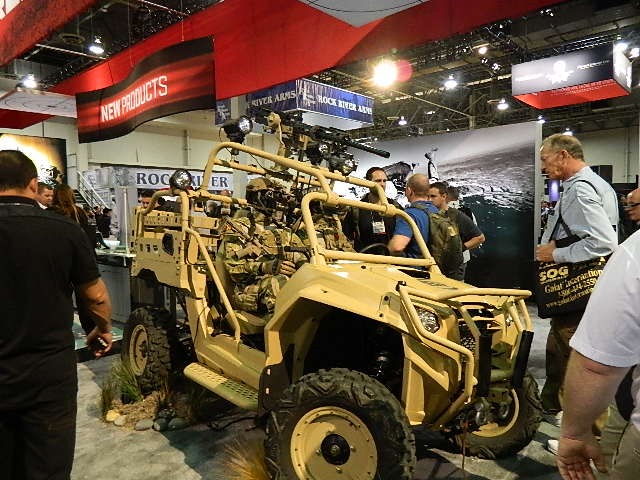 Super cool vehicle at Sure Fire!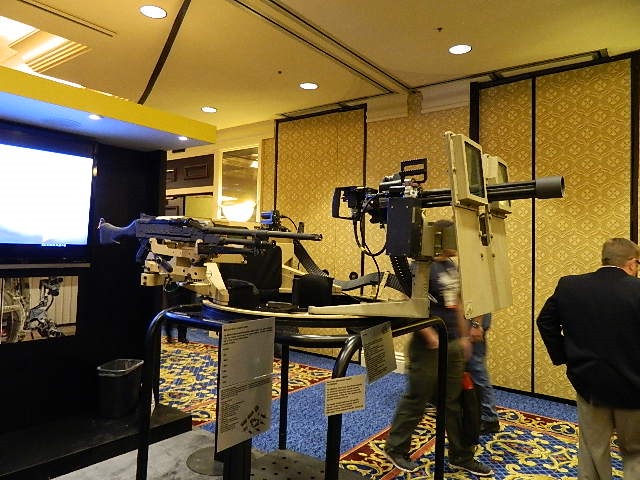 Aero Precision bringing out theirM249 Bravo and awesome mini gun!!!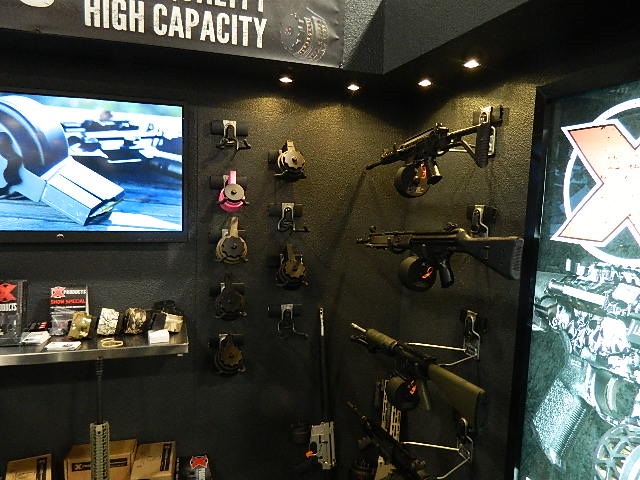 XProducts has really nice 50 round drums!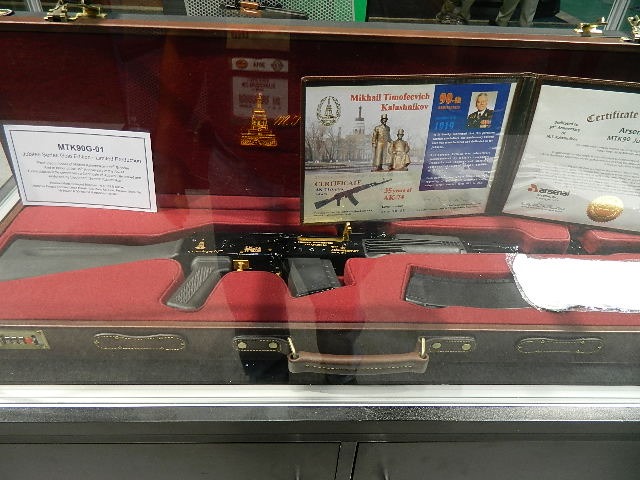 Arsenal's black and gold AK in their glass case.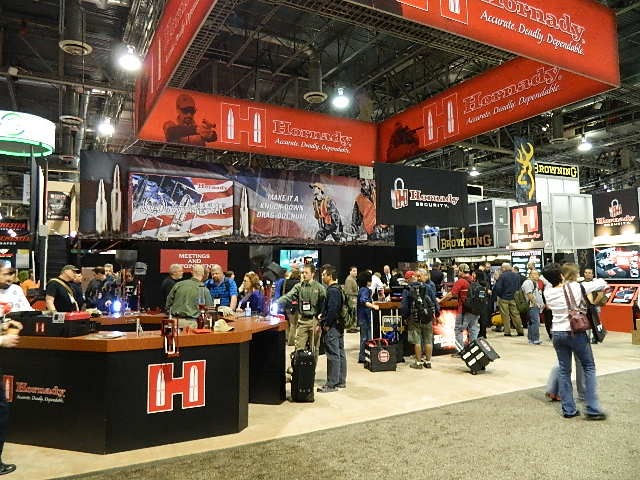 Trying to win the pistol safe at the Hornady booth!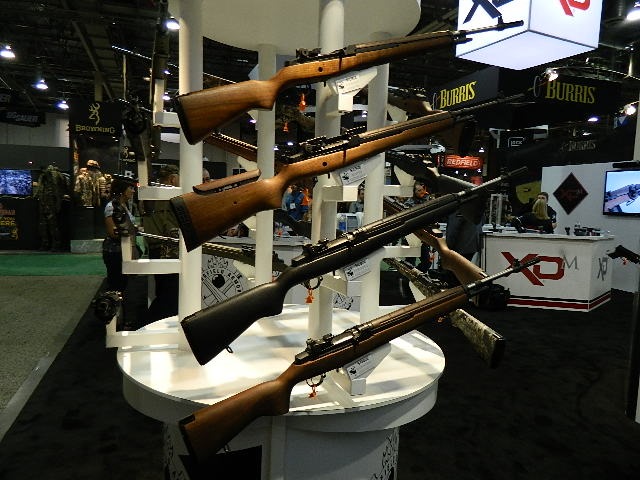 These M1A's were an exciting piece of Springfield's existence at the show!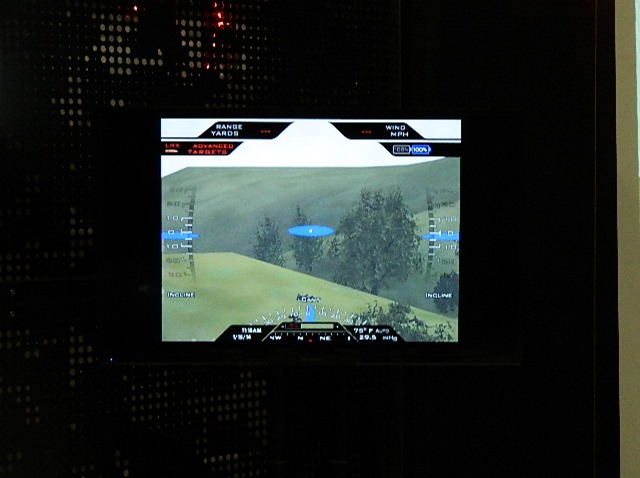 Playing Working hard in the Tracking Point simulator.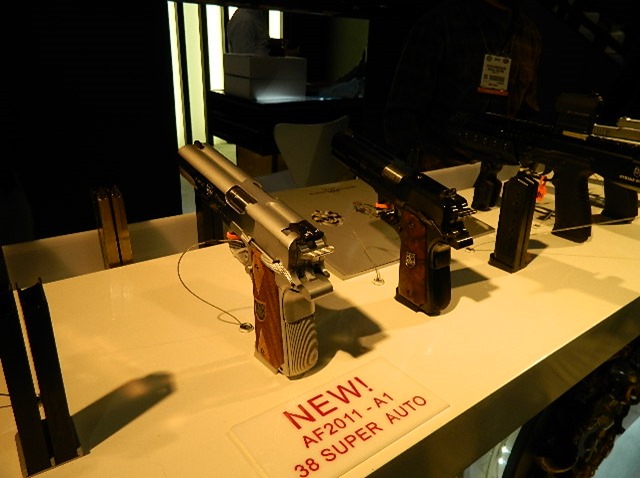 Arsenal's double 1911 pistol a feat of Frankenstein gunsmithing.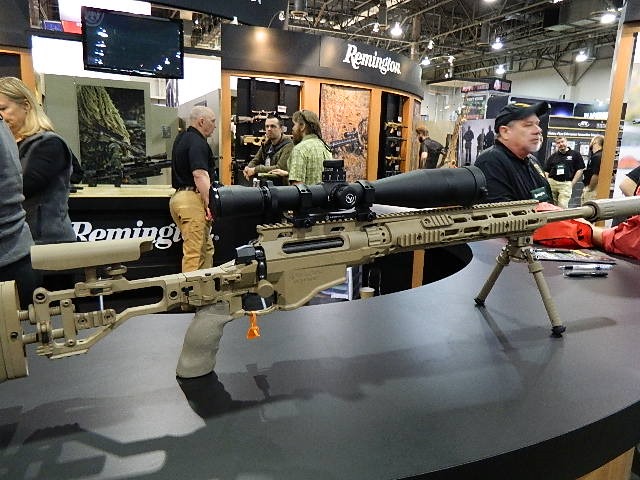 Remington's bolt action XM2010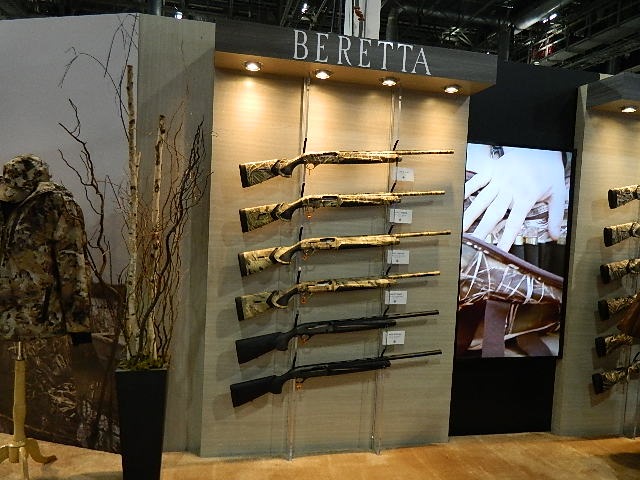 Beretta's hunting semi-auto shotguns.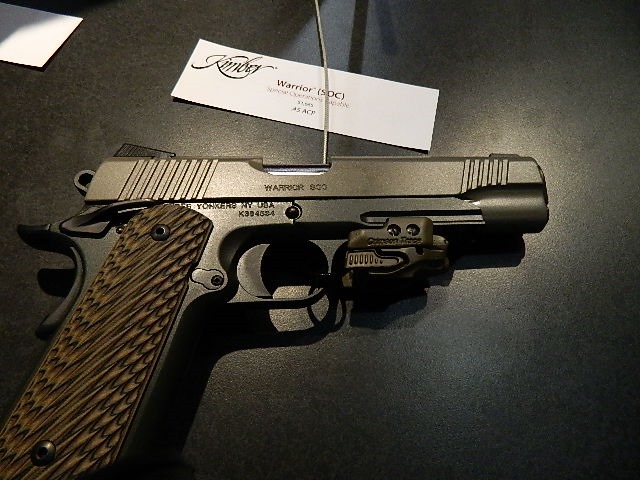 Kimber's line of 1911's. Warrior 900.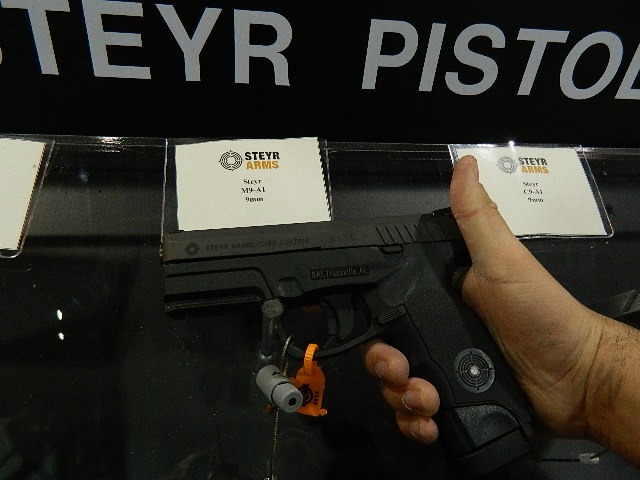 The Steyr M9-A1 which I personally own shoots like a dream and feels like it was made for my hand.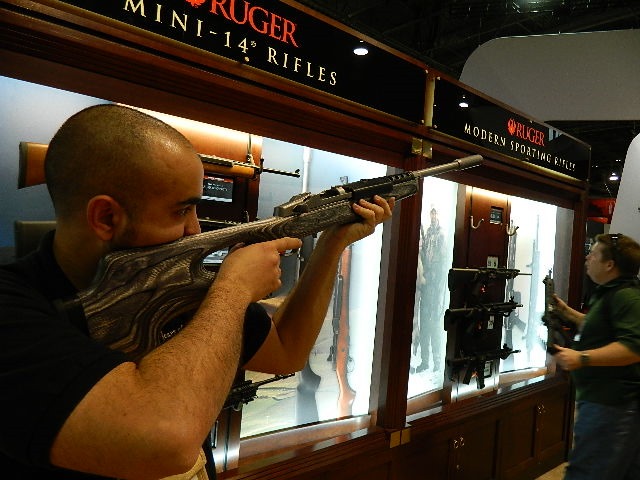 A Ruger 10/22 with thumb hole stock and a muzzle brake.